Future Stock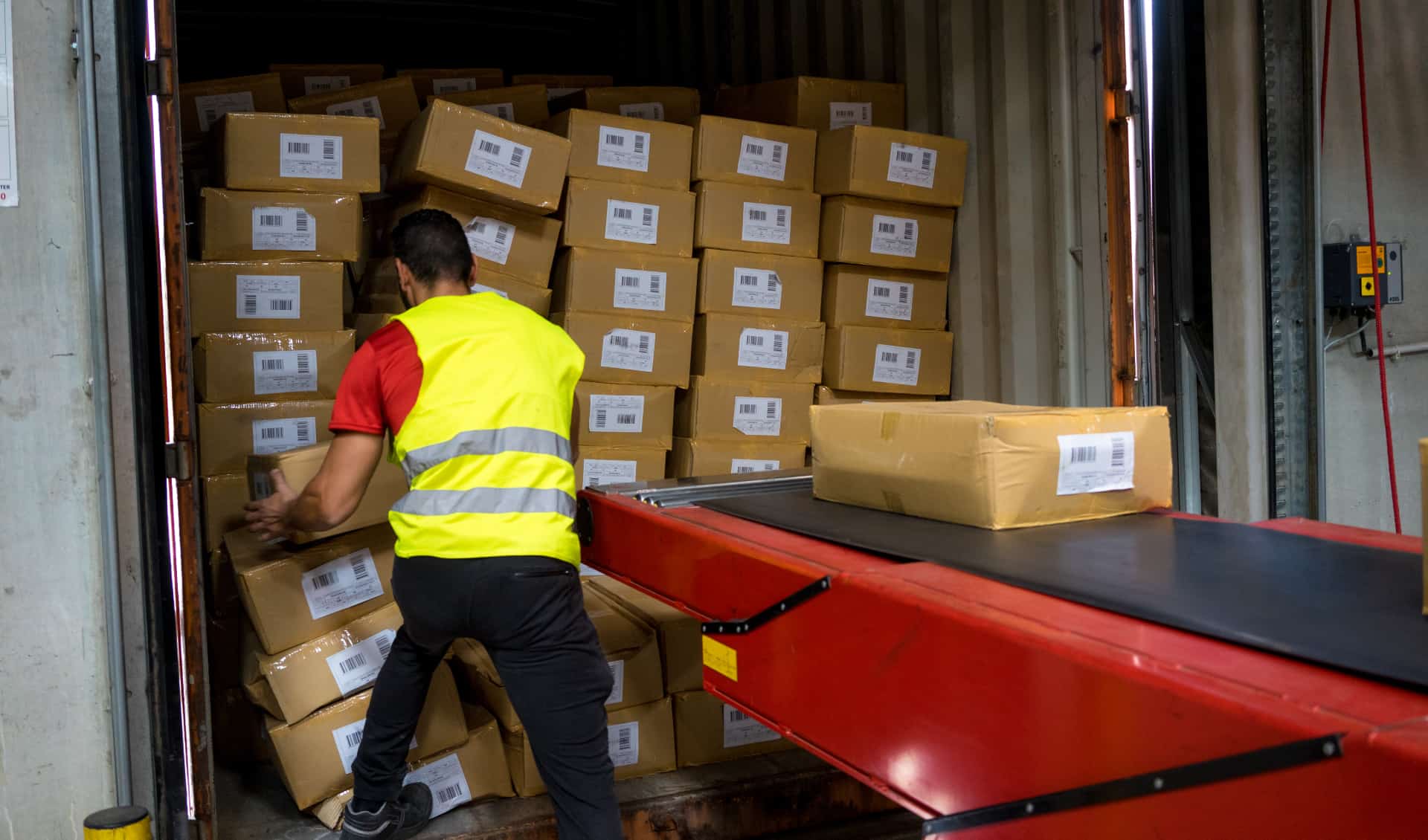 Future Stocks were co-constructed with OneStock. Should we rely on the ecommerce platform's stock? The carrier platform's stock? Is it more interesting to buy straight from a supplier? OneStock's orchestration and intelligence capture everything that happens in our ERP i.e. all the supplier orders placed, integrated shipping notices and receipts. OneStock's OMS works out the best way to go. If there is no inbound flow, then OneStock triggers a procurement event like a picking order at the warehouse.
Why should you implement Future Stock?
MORE
sales
LESS
stock
by selling stock that you don't yet have physically
Future Stock overview
Expand the catalogue of items available for sale
Satisfy the majority of customer purchasing intentions
Sell products you've not yet received
Reduce storage for stores and warehouses
Optimise stock flow and increase revenue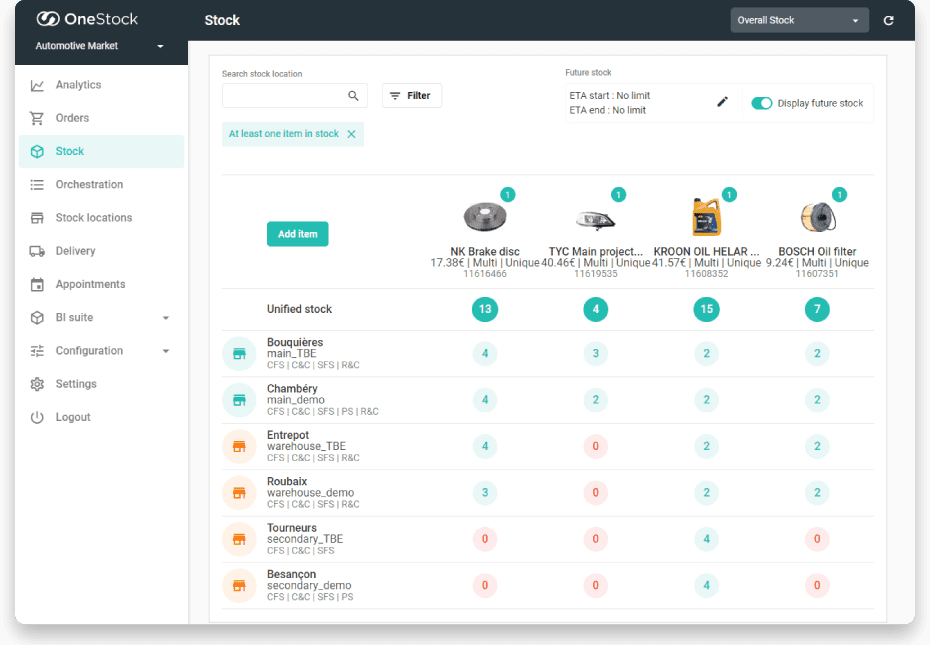 Unique
features

The only OMS working with Future Stock
OneStock is currently the only Order Management System to allow retailers to sell both future and current stock. With our solution, get rid of stock-outs by selling products that you don't yet have in stock.
Generate more sales and reduce surplus stock
FAQ
What is Future Stock?
This is an omnichannel solution allowing you to expand the range of products available for sale by including stock that is about to be restocked, in transit, or that can be ordered directly from a supplier.
Do I need a specific omnichannel tool to implement it?
An
Order Management System
will allow you to have better understanding and visibility of all your orders and stock – current and future.
How does Future Stock work?
In an omnichannel system, the solution is considered an additional stock point from which a customer order can be completed. It is a strategic stock point because it expands the product catalogue and takes over from stores and warehouses in the event of stock shortages. This allows all customer orders to be fulfilled.
Does Future Stock improve stock management for retailers?
Yes. It allows retailers to save time, optimise the selection of products sold (specifically on the website) and save on storage space. Allowing future stock to fulfil online orders also gives the retailers' purchasing teams additional information to develop their purchasing strategies. They can access the number of orders that have been placed from future stock, and can gauge whether the number of orders, the volume of purchases and the size breakdowns are correct.
By analysing the orders placed for items from future stock early on, it is possible to increase or reduce upcoming order volumes to better meet customer demands.
An additional benefit of this module is that once the stock has been received, it is immediately dispatched to the customer, which means that the storage units are not cluttered.

How does Future Stock allow retailers to sell more while decreasing physical stock?
The solution expands the available online offering and allows retailers to sell not only the stock that they have to hand (in the warehouse or in stores) but also the future one: the purchased orders and in-transit stock. In this way, retailers don't reject sales or lose customers. They can keep on selling products and share a later delivery date rather than completely losing the sale.
What are the retail benefits?
For the retailers, it's all about stock optimisation. When a product is unavailable, instead of stopping selling it online, they just have to place a purchase order with the provider. As soon as the purchase order is placed, retailers can sell the items online again. When the order is received, in the warehouse or in store, it can be immediately shipped to the customer. Future Stock means less handling, less stock and more sales.
What are the benefits for customers?
Thanks to the solution, customers can access a wider range of products. Purchase intentions are met immediately and the buying process is made easier. Customers no longer need to keep returning to the ecommerce website to check whether their desired items are back in stock. The items in question can be ordered immediately, and whilst delivery times are extended, this does not constitute a barrier for customers providing the availability date indicated is accurate and reliable.