Unified Click and Collect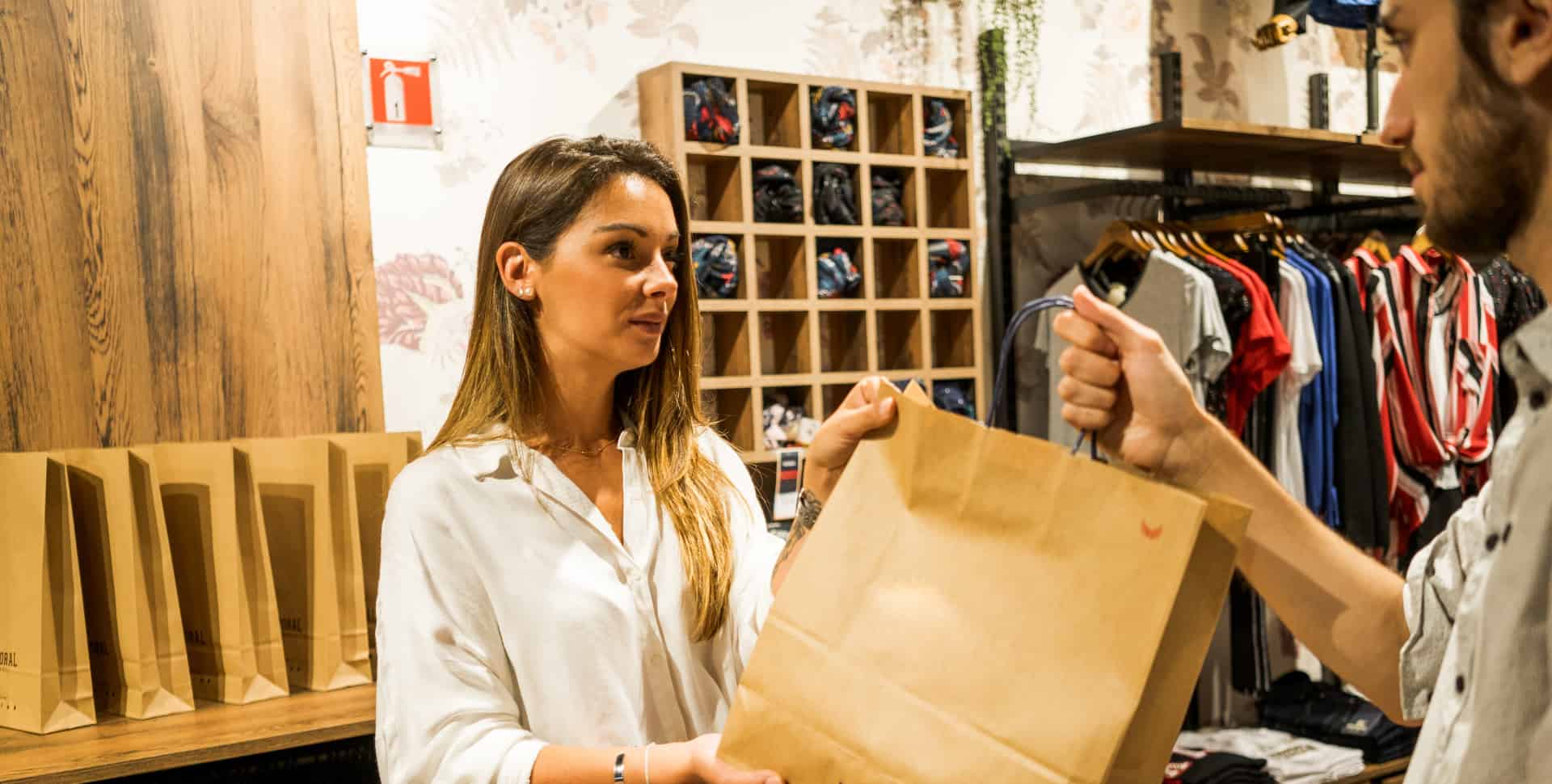 OneStock's 1 Hour Click and Collect solution helped us deliver customer convenience and speed of collection into our customers' buying journeys at a particularly important time. When pet owners make a purchase, especially if it's pet food or essential accessories such as bedding, they want to access it as quickly as possible in order to care for their pet. On average, an order placed with the 1 Hour Click and Collect option is ready to collect in just 30 minutes.
Why should you implement Click and Collect?
26%
of all orders are
Click and Collect orders
for our clients, across all industries, in 2022
A service that increases ecommerce conversion rates whilst ensuring
fast delivery and low costs
20%
of online orders are placed through the 1 hour Click and Collect service
Increase web turnover by offering more delivery options
Unified Click and Collect overview
Generate a higher online conversion rate
Meet your customers' needs and align with the market's new standards with Express Click and Collect
Reduce your transportation costs and shipping delays
Provide an express service thanks to your stores' geographical proximity to customers
Encourage cross-selling when welcoming your customers in-store
Use your procurement logistics to send the products to the collection store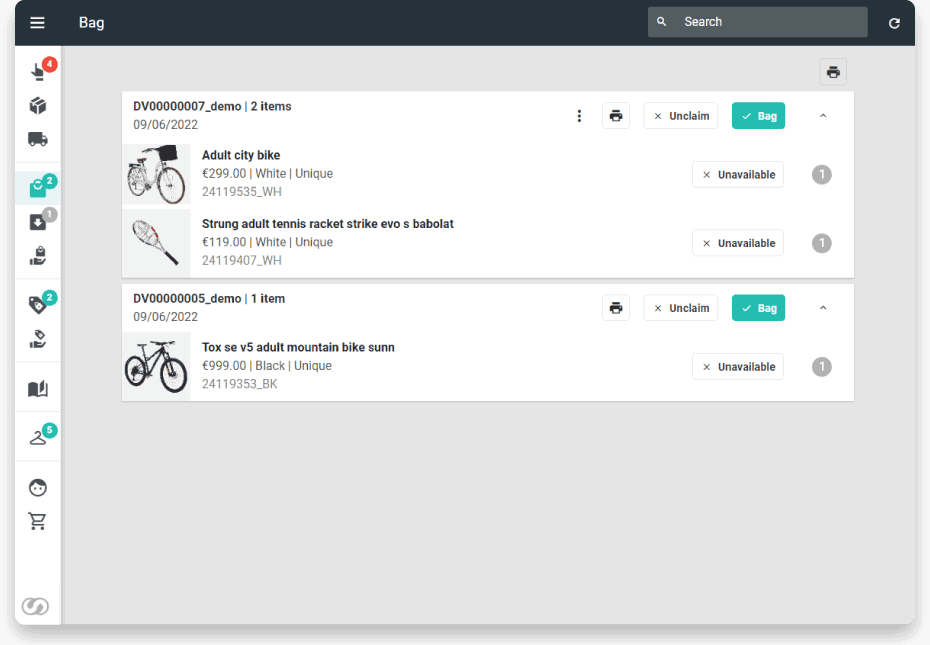 Unique
Click and Collect features
Unified Click and Collect
OneStock's Click and Collect is unified, which means that it has a unified view of all of your stock, including locations. It uses this information to better handle incoming Click and Collect orders. For instance, a non-unified Click and Collect solution requests all purchased items to be sent from the central warehouse to the pick-up store. Whereas OneStock's solution cuts out these unnecessary deliveries when the items are already present at the collection point.
Express Unified Click and Collect
As the Unified Click and Collect solution can detect in real-time if the soon-to-be-purchased goods are in stock at the store chosen for collection, it can give this information to the customer and inform them that goods will be available for pick up in just a few minutes.
Great flexibility with the orchestration rules
OneStock orchestration rules are all accessible by OMS administrators and can therefore be configured at will, according to retailers' needs and business objectives.
Want to allow customers to pick up their items just 30 minutes after placing their order online?
FAQ
What is Click and Collect and what is a "unified" Click and Collect?
Click and Collect solutions have been available for years but take-up and regular use have grown since the covid-19 pandemic. Also called BOPIS (Buy Online – Pick up InStore) it allows consumers to buy online ('click') and then physically 'collect' the goods at a store instead of having them delivered.
A Click and Collect solution is called "unified" when it is based on a unified view of a brand's entire stock. This allows some specific omnichannel use cases to be implemented (such as the Express option) which wouldn't be possible with the standard version
How does Unified it works?
From the customer's point of view, there isn't a big difference from a standard click and collect solution, except maybe faster collect windows. But your operational teams will now have a real-time view of where the purchased items can be sourced, be that directly from the chosen store or the central warehouse.
Even more interesting is the fact that if the products are already in stock at the point of collection, the retailer will be able to inform the customer that an express option is available. The customer can then collect their items just 30 minutes after placing the order.
Do I need a specific omnichannel tool to execute my Unified Click and Collect strategy?
Unified Click and Collect does require that the retailer have a unified view of their stock and therefore an Order Management System (OMS) to provide this unified view of the available stock and its locations.
Why is Click and Collect a must-have?
Picking up orders in store thanks to a Click and Collect solution is one of your clients' most popular delivery methods. This is truly a win-win strategy for your business and your clients because it allows you to improve the customer's experience with your brand whilst optimising stock rotation.
Do I need specific equipment in-store to implement Unified Click and Collect?
You won't really need any equipment but you will need to reorganise your stores in order to have a dedicated area for prepping parcels.
When a customer comes to collect their order, your store associates will also need their Mobile PoS to confirm the pick-up.
How will Click and Collect change my stores and my store associates' daily workload?
Click and Collect won't really change your store associates' workload, they will just need to prep and give the ordered items to the customers. This new task is a very fast one.
What are the benefits of Unified Click and Collect for retailers?
Click and Collect allows your shops to benefit from:
● a new delivery method aligned with the market's new standards
● a regular opportunity to encourage cross-sell
● a modern brand-image
What are the benefits of Unified Click and Collect for customers?
Click and Collect is an omnichannel solution very sought-after by your customers because it:
● is a free delivery method
● ensures fast delivery with reliable stock information thanks to unified stock and Delivery Promise
● provides them with an opportunity to discover new collections by coming in-store
I have a Click and Collect project, why should I choose OneStock?
OneStock delivers more than just a standard Click and Collect solution. Based on unified stock, thanks to the OneStock Order Management System, we simplify your stores' and warehouses' handling of every Click and Collect order.
Does OneStock's Click and Collect solution allow retailers to only show e-commerce customers stores where the products they are looking for are available?