Scalable Store Fulfilment
On average
Preparation time reduced 3x for large stores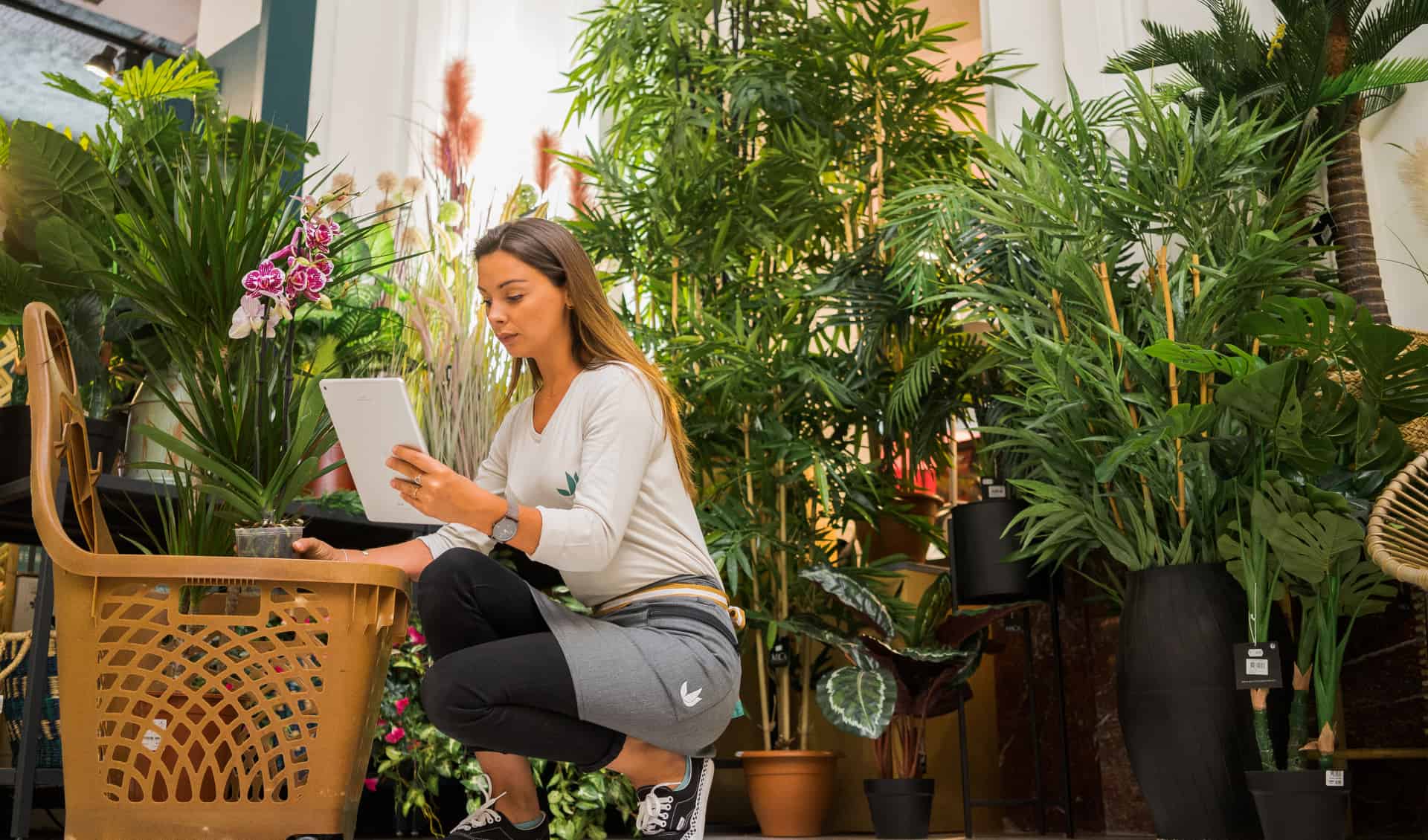 Scalable Store Fulfilment adapts to store processes and network typology… and not the other way around! This is a very important point to highlight because usually, it is the networks that have to adapt to the solutions, which is not the case with OneStock. Scalable Store Fulfilment is a key feature that allows retailers to better organise store activity while increasing profitability.
Why implement Scalable Store Fulfilment?
A solution that adapts to store processes and not the other way around
Better management of in-store operations for Ship from Store order processing
Optimised picking paths for more efficient order preparation
Scalable Store Fulfilment Overview
Simplify Ship from Store processes
Optimise preparation
time for your sales staff
Take inspiration from warehouse
methods to improve
store operations
Unique
features
A solution exclusive to the OneStock OMS
Scalable Store Fulfilment is an omnichannel solution only offered by OneStock. It aims to facilitate item collection and picking for sales staff or order pickers by optimising pick paths for reliable picking tracking. Largely inspired by the processes usually used in warehouses, the solution takes the best preparation methods and adapts them to stores, taking into account their typologies.
Ready to discuss Scalable Store Fulfilment for your business?
FAQs
Why is Scalable Store Fulfilment useful?
Whether for large stores (several thousand square metres) or smaller shops, our solution interface helps your sales staff prepare orders from different scenarios:
Ship from Store
,
Click and Collect
,
Reserve and Collect
, etc. Thanks to a step-by-step picking process, Scalable Store Fulfilment optimises your sales staff's activity.
All OneStock's sales interfaces have been designed by retailers for retailers. Perfectly intuitive, they adapt to all devices (Zebra, smartphone, tablet, etc.) and require no prior training. Scalable Store Fulfilment allows retailers' stores to benefit from the reliability of processes normally used in warehouses.
Are store operations the same for all customers?
No. Store operations – picking, consolidating, packing, sorting, etc. – are adapted to each customer's criteria and processes. So OneStock allows you to add or remove steps to make your store staff's life easier.
How to optimise picking?
To optimise the picking phase, OneStock can display a lot of information right from the listing page of the orders to be prepared. Our interface allows sales staff to filter and sort the order picking according to several criteria:
● By department, by category and by type of item (e.g., Shoes / Men / Running)
● By type of order: Ship from Store, Click and Collect, Reserve and Collect, …
● By type of delivery: standard, express…
● By volume: single or multi-item order
This way, your salespeople get an optimised picking path, allowing them to gain speed and efficiency in their preparation.
What is the consolidation phase?
Consolidation takes place once all the products have been collected. The store associate then scans each item and a corresponding box. Each box will contain one order. This consolidation ensures traceability and secures the preparation of each order.
How is the packing done?
Packing Ship from Store orders is very simple. Via the OneStock interface, sellers can print the delivery note and the carrier label in two clicks.
The interface also makes it easy to differentiate between Click and Collect orders sent from the warehouse or another store and Express Click and Collect orders that are to be packed directly.
Scalable Store Fulfilment, is a shipping/storage area necessary?
This depends on the size of your store and your processes. In some cases, it is possible to add an order storage step per shipment type.
For example, for Click and Collect orders, the sales associate will be asked to scan the bag used for the delivery and then to scan the storage area defined for this delivery method (cupboard, drawer, storeroom, etc.). This step will reduce customer waiting time when picking up the goods in the store.