Ship from Store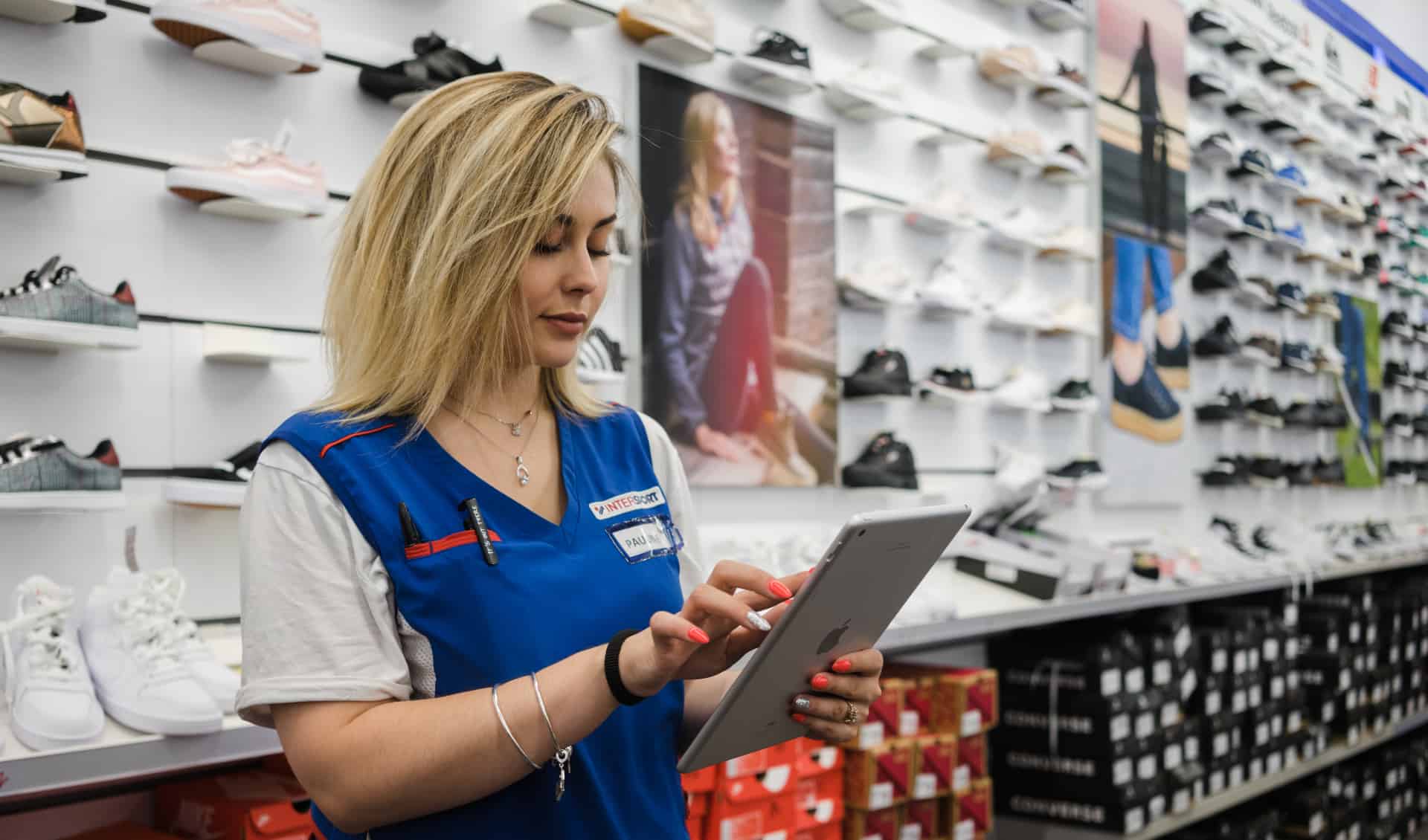 OneStock's Ship from Store solution enables us to accelerate our brand's digital transformation, turning it into a fully 'phygital' company. This is a huge internal upheaval, as some of our stores are already shipping more products than our DC warehouse."
Why implement Ship from Store?
2/3
online orders shipped from stores
Avoid stock-outs

€145k
increase in the first month of activation
Increase turnover and customer satisfaction
100%
of international orders processed from stores

Shorten delivery times by choosing the store closest to the delivery address
The main drivers for the Ship from Store project are to enable greater product availability on Ted's website, while maintaining a better sell-through rate of full-priced items within the store. OneStock helps us offer a seamless experience and delivery process for customers, keeping pace with the ever upward-shifting expectations placed on their favourite brands.
Unlock the Benefits of Ship from Store
Avoid stock-outs and increase customer satisfaction
Instantly increase revenue and number of orders
Reduce costs and delivery times by shipping from the store closest to the delivery address

Display your entire product range across all your channels

Balance stock across stores and clear stock:
Up to 60%
of all sales at the end of each season are Ship from Store orders
Boost staff engagement by helping them achieve their sales targets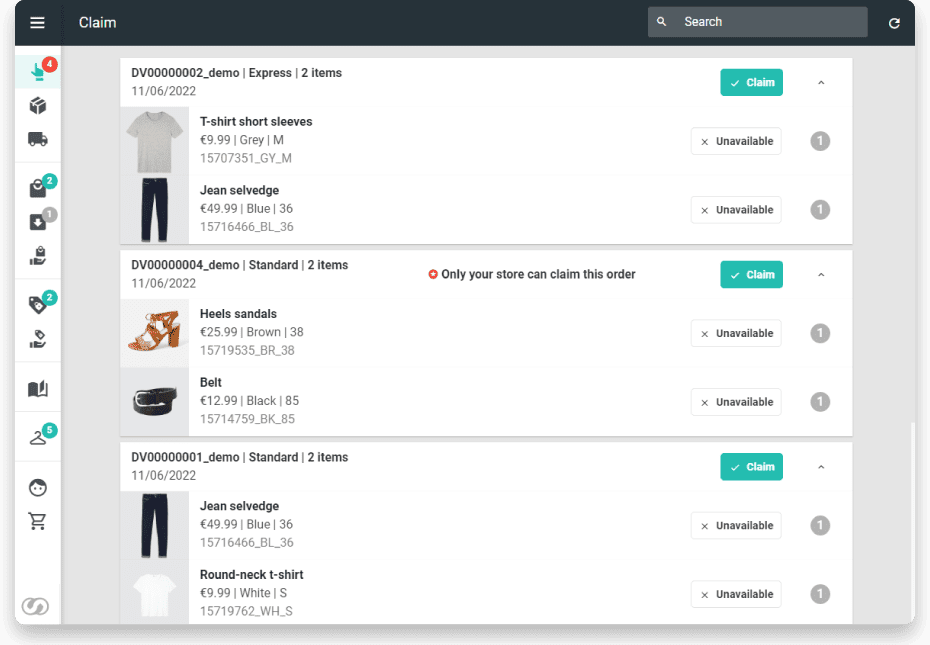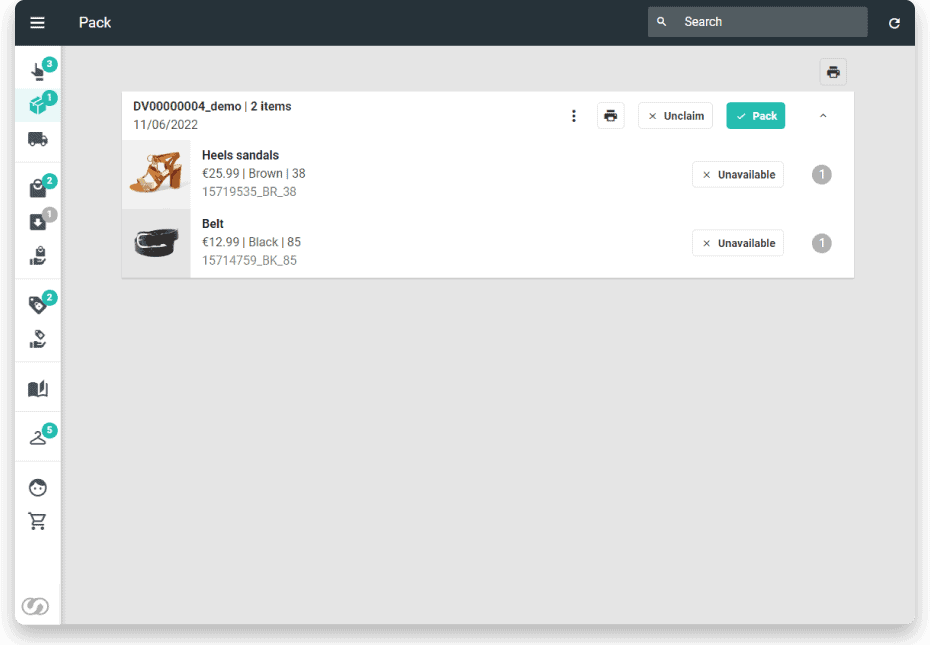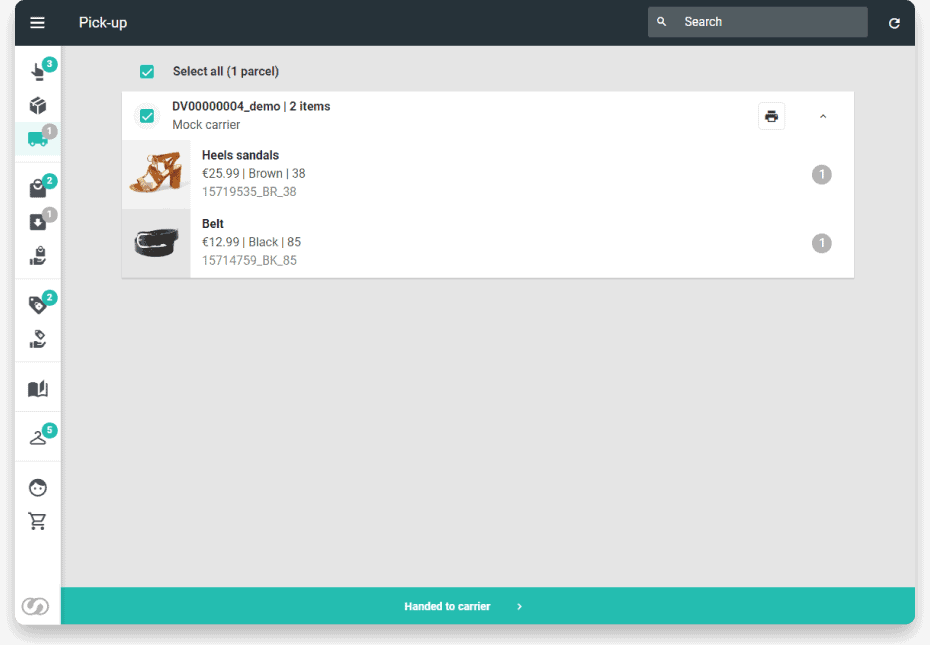 Unique
features
Competitive order allocation
Allocate an online order to all stock points that can fulfil it according to business rules. For example, offer an order first to all stock points located within 50km of the delivery address. Once a store accepts the order, it will no longer be available for fulfilment to the other stock points. This feature is inspired by the most successful B2C service apps such as Uber, Deliveroo etc.
Embedded Business Intelligence
We provide a unique business-oriented omnichannel dashboard that allows you to easily drive and analyse your retail operations. Should you review your Ship from Store rules? How efficient are your stores? Keep an eye on all these major KPIs in our dedicated
Business Intelligence
tool.
Team of experts
OneStock is the leading Ship from Store solution. We have been implementing successful Ship from Store projects since 2015 across all industries. Our teams are real industry experts and they are the best positioned to guide you with your Ship from Store project.
Choose the leader in Ship from Store solutions
FAQs
What is Ship From Store?
This is the omnichannel innovation that enables you to take advantage of your retail network and prevent online stock-outs. How? By using your stores as shipping hubs to fulfil your online orders.
Do I need a specific omnichannel tool to implement my Ship from Store strategy?
Implementing this strategy is very simple. The only thing you'll need is an
Order Management System
that provides a unified view of all your available stock, be it in warehouses, stores, franchises etc. Thanks to this unified view (and unified stock) you will be able to identify where the products are located and ship them more efficiently.
How does Ship from Store work?
This is very simple. Thanks to stock unification, all your stock becomes available to all sales channels. OneStock's powerful orchestration engine communicates customer orders to the stock point best able to meet the business challenges. If this stock point is a store, then the store associate will simply have to claim and prepare the online order.
Can you share an example of a Ship from Store orchestration rule?

Imagine that your company wants to reduce its carbon footprint while reducing delivery costs. For an online order, let's say that is due for home delivery, priority could be given to stores that: have all the products included in the customer's basket, are located within a 30km radius of the delivery location and have a low stock rotation of the products in the customer's basket. All the eligible stores will then be offered the order and the first one to claim it will prepare it and send it to the end customer. To better understand the orchestration rules please visit our
Order Orchestration page
Do I need specific equipment in-store to do Ship from Store?

It requires very little equipment in-store:
● Packaging: As your store associates will have to prepare orders, they will need branded envelopes, plastic wrapping, cardboard boxes etc.
● IT equipment depends on the store processes, but stores will need: wi-fi, a vendor tool (telephone, laptop, tablet), a till, a barcode reader etc. Most stores will typically already have the IT equipment necessary for Ship from Store, so you most likely won't need to make any additional purchases.
How will it change store associates' daily workload?

Your store associates are essential and Ship from Store (SFS) will change their daily tasks in a very positive way. It is key that you involve the store associates in the implementation process to facilitate their adoption of the solution. With this new process, they will claim and manage online orders thanks to the Store Associate App and will pick the items and prepare the packages (including printing the transport labels using the Order Management System) for the carriers. SFS is a must-have to help your stores reach their sales goals while strengthening employee motivation.
What are the benefits for retailers?

The solution presents many benefits for retail, here are some of the highlights:
● A significant increase in online revenue – 25% on average
● Consistent activity in-store, even during off-peak hours
● A new source of motivation for store associates
What are the benefits for customers?
Despite your customers not being aware of SFS, as it is part of your logistics process, it does have a direct impact on them. Here are some of the benefits:
● A higher chance of finding their desired product or size on the online site due to increased product availability
● Shorter delivery times displayed (
Delivery Promise
)
● A reduced delivery carbon footprint