In-store Appointments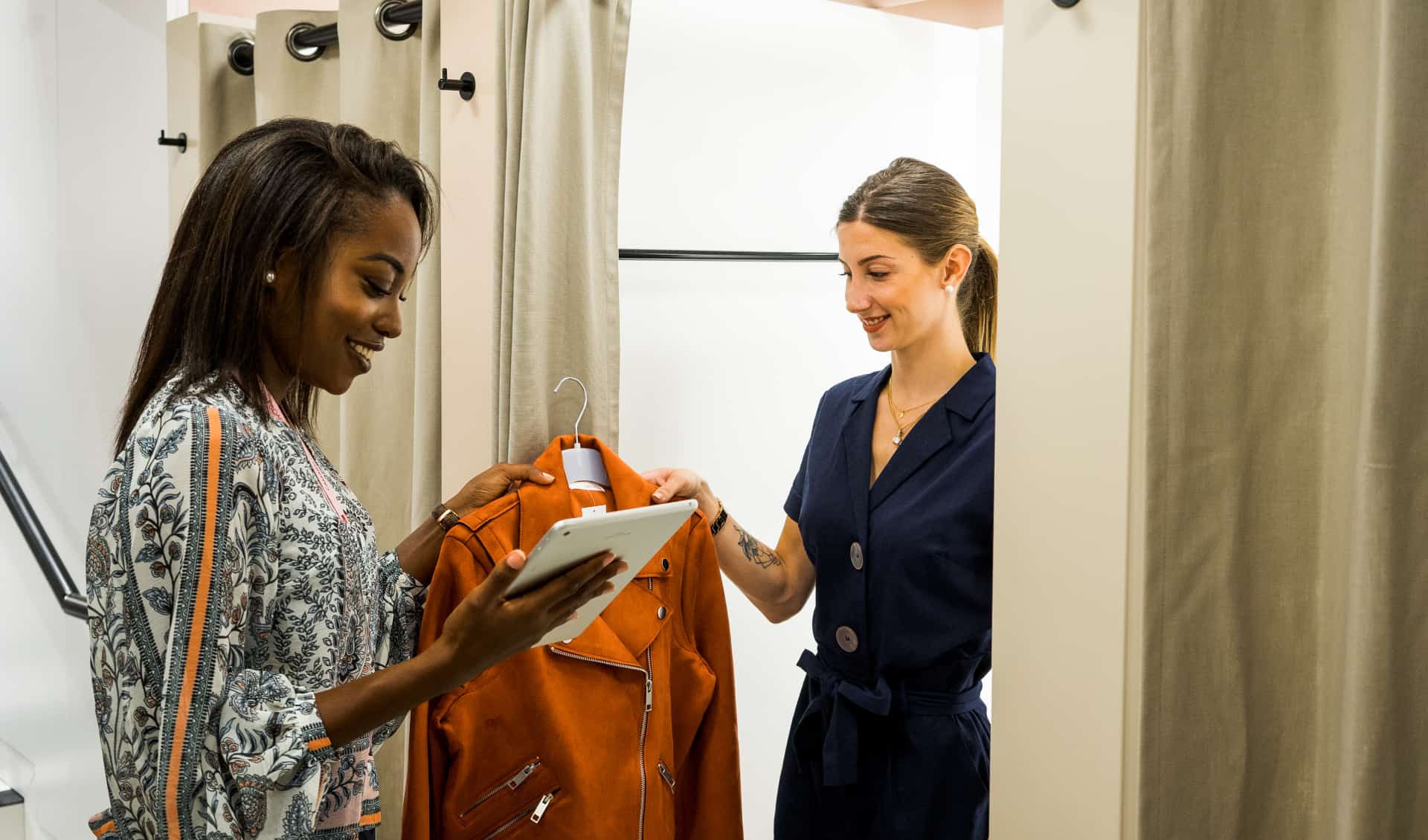 Our brands – Hobbs, Phase Eight and Whistles strive to give all our customers a unique and exclusive shopping experience. Offering them personalised appointments both online and in-store allows us to connect with our customers and improve satisfaction while increasing our basket value. OneStock immediately understood our needs and have been able to offer excellent advice throughout our collaboration.
Why should you implement In-store Appointments?
Strengthens relationships between your customers and your brand
x3
Increase in basket value
Increases your customers' lifetime value and encourages cross-sell opportunities
In-store Appointments Overview
Increase your average
basket value
Offer a premium service only
usually seen in the
luxury industry
Attract more
customers in-store
Create a personalised relationship with your customers
Expand your customer
database
Enrich the online
customer journey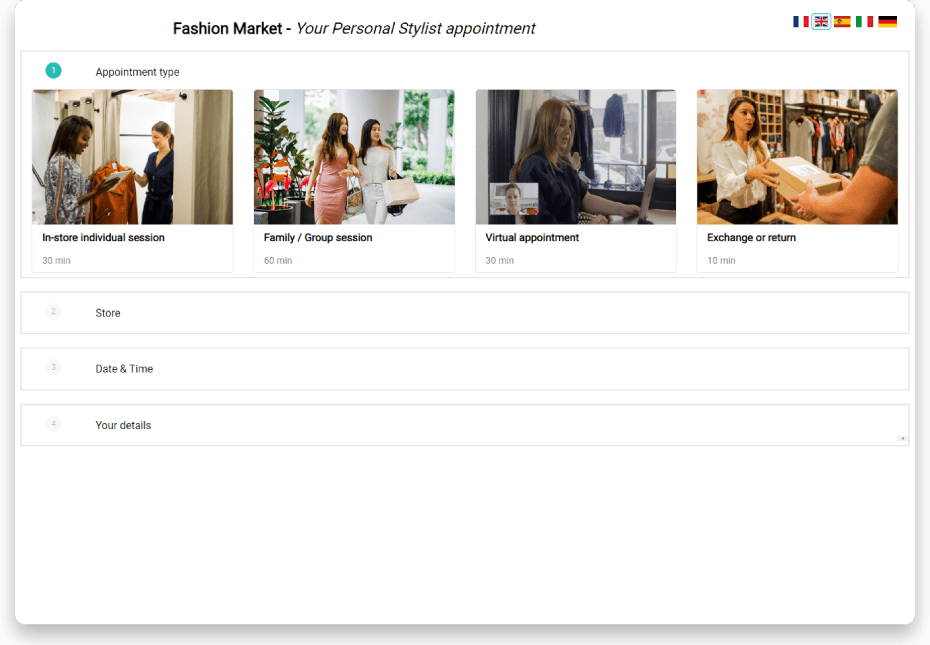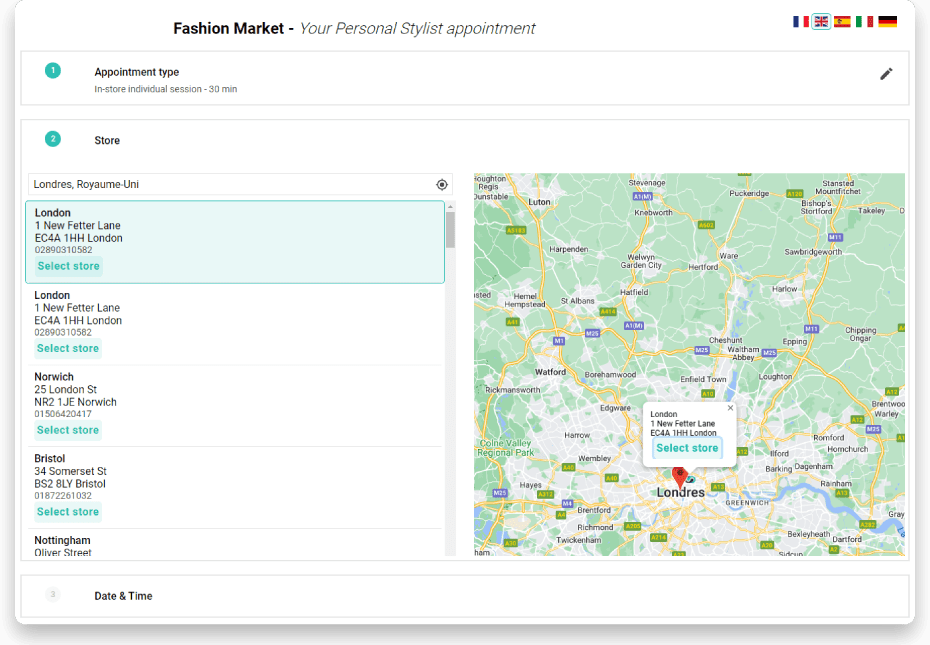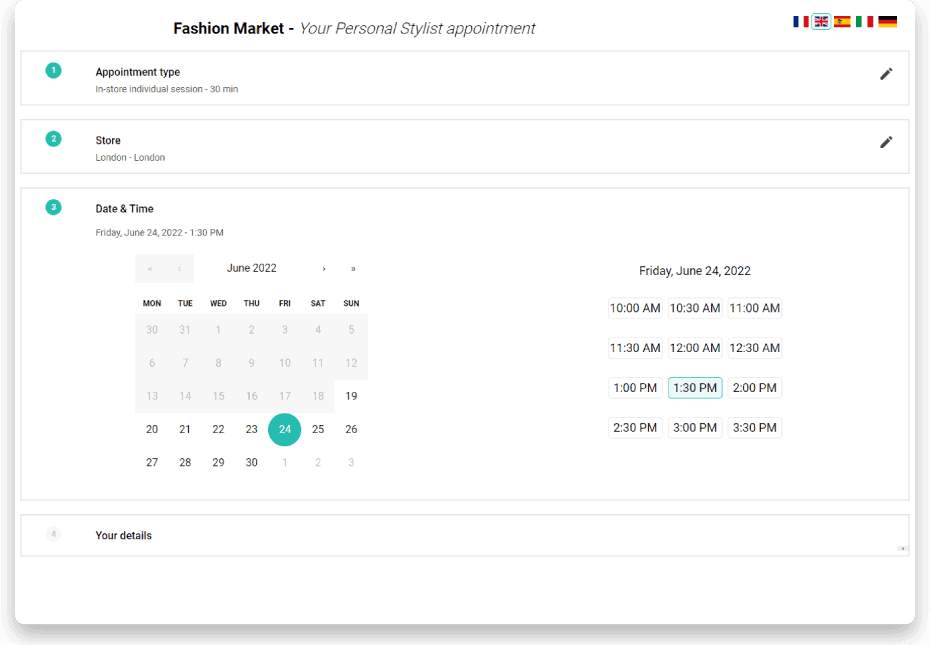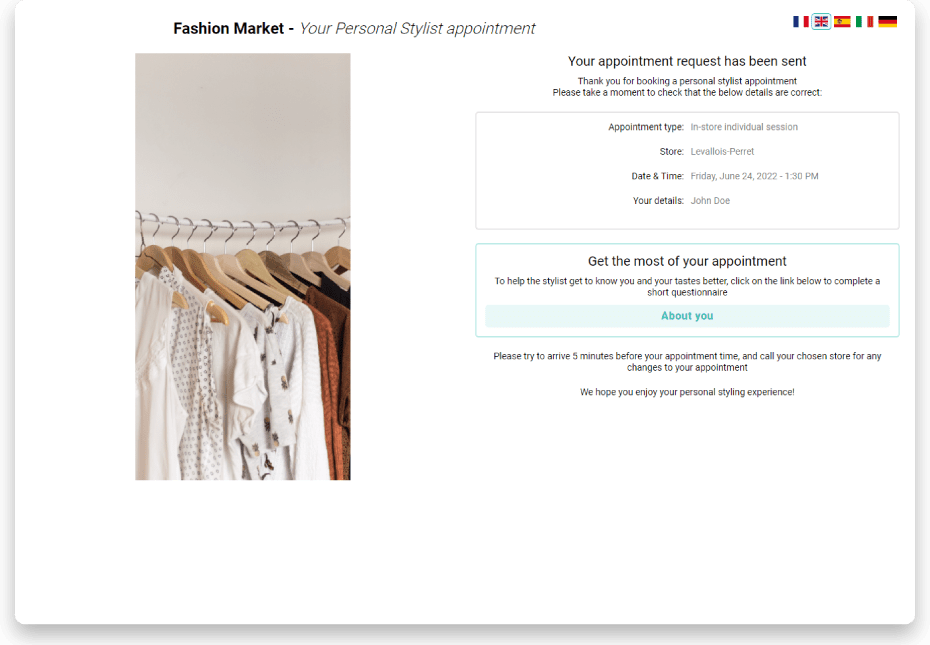 Unique
features
In-store and Virtual Appointment management
Our solution is able to offer your customers two types of Appointments: virtual and in-store. From recent research, we found that 25% of appointments booked through our platform were virtual and 75% were in-store.
Fully integrated app
All OneStock's omnichannel solutions are in the same app. It's very user friendly and your sales associates will find all our digital solutions, including Appointments Management, integrated in the same app. The vendor app will assist them by sending compatible alerts when appointments are to be confirmed.
Highly customisable frontend
We provide a unique frontend template enabling your store teams to ask all the questions they need to prepare for the appointments.
Don't miss out on booking in-store and
virtual appointments for your customers
FAQ
What are In-store Appointments?
In-store Appointments are Online to Store solutions allowing customers to enjoy a personalised shopping experience where they benefit from a dedicated advisor during the whole buying purchase process. In-store Appointments can be in person or virtual (assisted remote shopping).
Do I need a specific omnichannel tool to offer it?
In-store Appointments are very easy to implement. You do not really need an OMS but you could benefit from some very cool features if you decide to deploy it with an
Order Management System
(OMS). Your customers will benefit from a truly personalised omnichannel experience. To prepare for the shopping session, your advisors can, for example, access the customer's wishlist, history purchase, etc. If a size doesn't suit and the right one isn't available in-store, your store team will also be able to order it there and then to be delivered to the store or to the customer's home address.
How can my store associates prepare for the In-store Appointments?
Once your customer books an appointment on your website, your store associates receive an alert via the OneStock platform. During the booking process, the customer is asked to fill out a personalised form which will help your advisors prepare for the shopping session. Some additional information that could be requested:
– Fashion: hair colour, size, age, colours and styles they like or dislike etc.
– Gardening: current equipment, size of the garden, flowers/plants they like etc.
How do In-store Appointments work for the store?
The selected store receives the appointment request. The sales assistant accesses appointment requests on an ergonomic interface with all the information previously provided by the customer. They just have to confirm or cancel the appointment, or offer a new appointment time to the customer if necessary. The solution has an in-built option to send an SMS and an email reminder to the customer to avoid no-shows.
There are lots of features available in the interface – sales staff can: add notes about the appointment, or the customer's needs, scan items the customer has bought, make notes about what they've liked and disliked (for future appointments), and receive product suggestions based on the customer's choices. It's also possible to send a personalised thank you message to the customer after the appointment to strengthen the customer brand relationship.
Why are In-store Appointments useful for your customers?
This is an omnichannel solution loved by your customers because it allows them to: benefit from a 100% personalised service and product selection based on their needs, discover the latest items and be assisted in a gift search etc.
Why are In-store Appointments useful for brands?
Offering tailored appointment services to their customers allows retailers to create a strong relationship with its brand and bring the magic of personal shopping to their stores. Thanks to the solution, the average order value can be tripled.