Reserve and Collect
Opportunity to cross-sell with customers visiting your stores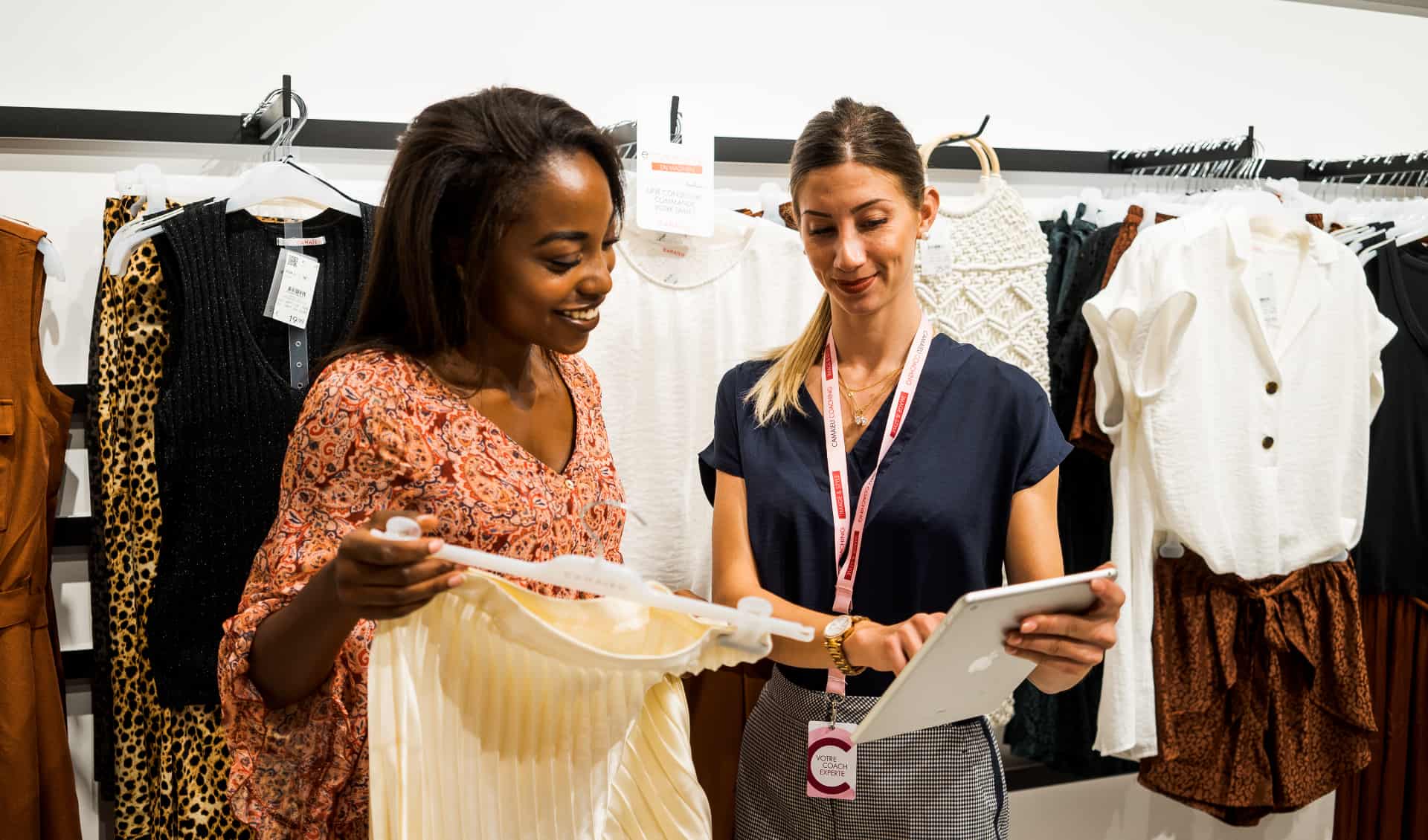 The maturity and functional capabilities of OneStock will allow us to offer an optimal end-to-end customer journey: pick up an order, reserve items, order items that are not available on the shelf, make returns… The OMS will bring us closer to our customers' expectations."
Why should you implement Reserve and Collect?
Reserve and Collect helps to increase global turnover
for our clients across all industries
25%
of online orders are placed through
this service
Increase online revenue
by offering more delivery options
Increase in-store footfall, encourage cross-selling and improve conversions
Reserve and Collect overview
Share real-time stock availability information with your customers
Increase the average basket size with additional cross-selling opportunities
Allow multi-product and multi-quantity reservations
Transform your store associates into real advisors
Anticipate your daily store activity
Reduce your returns rates and fees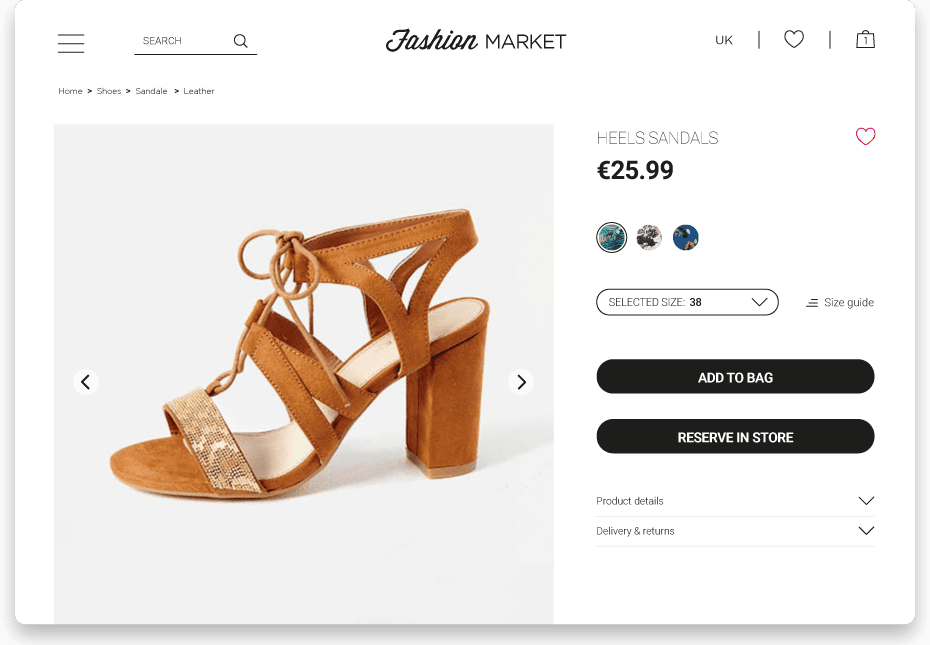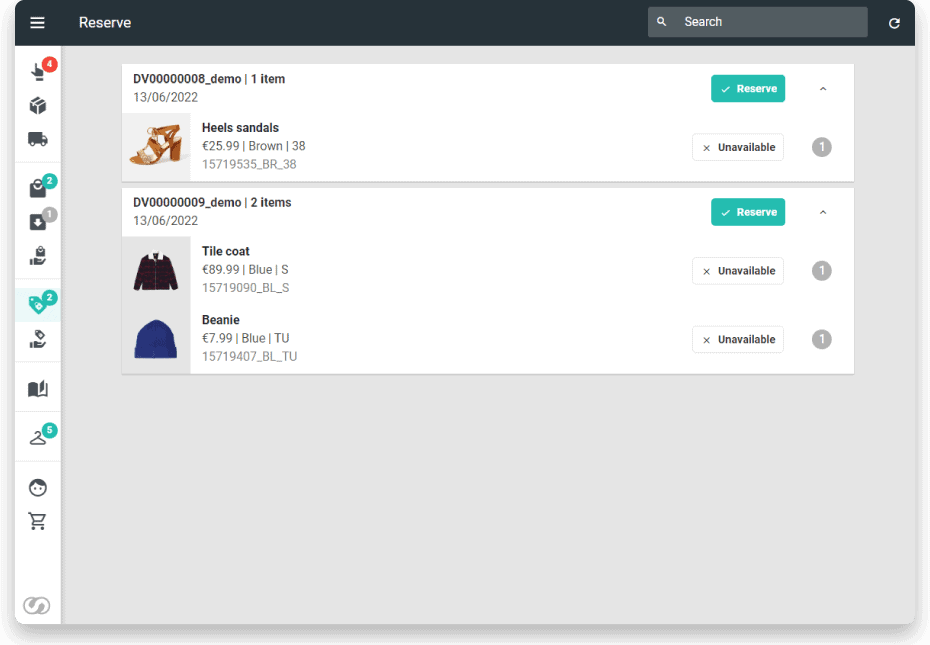 Unique
features
Multi-product management
The product funnel allows your customers to reserve several items at once. In this way, your customers can create a multi-products cart that will be available to view or try in-store.
Cashier Alert
A checkout or Android alert notifies store staff via a pop up when an order needs to be prepared.
FAQ
What is Reserve and Collect?
This is a delivery method very close to Click & Collect. The latter requires online payment before collection in-store whereas, with the former, the item is not paid for, only 'reserved'.
Why is Reserve and Collect a must-have?
The solution is one of the biggest retail trends. Moreover, according to Invespcro, 57% of shoppers consider that the ability to reserve a product online and collect it in-store is one of the main advantages of omnichannel commerce.
What are the benefits for customers?
This omnichannel service offers many benefits to your customers:
● a free service, from the online order to the collection in-store
● a way to benefit from personal assistance and advice
● an opportunity to change their mind after trying on in-store and buy another item instead
How will Reserve and Collect change my stores and my store associates' daily workload?
Your store associates should see it as an opportunity to share advice on how to use or wear the item the customer is trying out. They also have to be proactive in the relationship so they could share an alternative if the client needs help.
What is the main difference with and Click and Collect?
The two solutions are very similar, the main difference is about the payment: immediate for a Click and Collect order, deferred for Reserve and Collect.
How is OneStock combatting no-shows when it comes to Reserve and Collect orders?
When an item is reserved in-store, it is no longer available for sale as it is put to one side. This is why reducing the number of no-shows is essential! To achieve this goal, OneStock offers a lot of confirmation options: email, phone call, SMS, WhatsApp, etc. Our solution also allows your customers to book an appointment to try items out in-store, thus securing the customer's availability.
Can I launch a Reserve and Collect project without an OMS or a unified view of my stock?
Our solution is connected to our
Order Management System
, so it provides a reliable view of the entirety of available and reserved stock. It would be very unfortunate to have a customer coming to collect the reserved item only to find that the store doesn't have it in stock. Simultaneously, it would be very cost inefficient to have the reserved goods sent from the main warehouse to the selected store if that store had the reserved item in stock already. As such, to ensure the solution runs as smoothly as possible, an OMS is a must.