Inventory Visibility
Gain an accurate, near real-time view of the availability and location of sellable stock across your network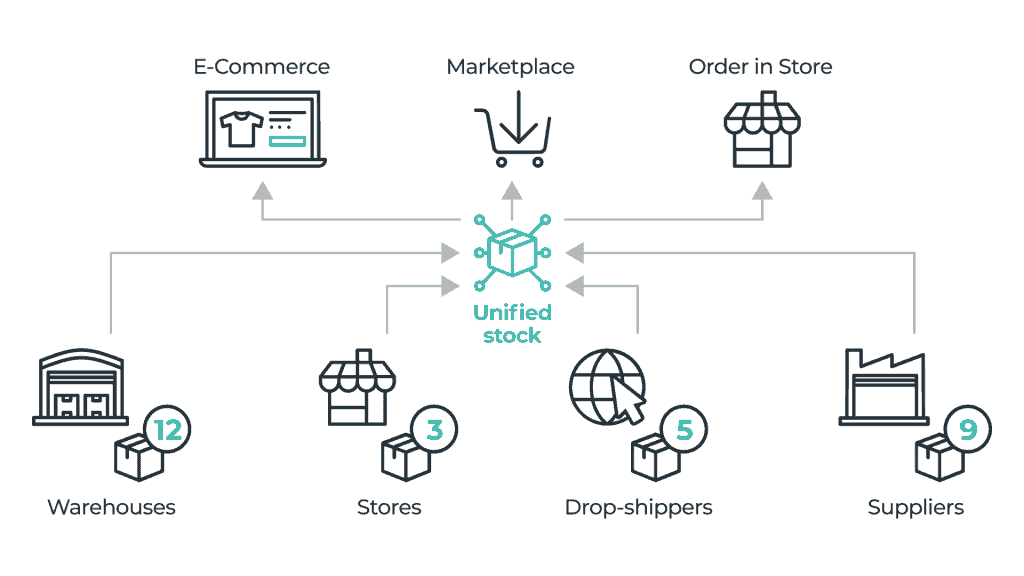 Inventory Visibility is the ability of a business to track stock across its entire supply chain and create a 'unified stock,' a near real-time view of sellable stock, for each sales channel. It gives companies a comprehensive and reliable view of their inventory levels, movements and status, with logic applied to optimise supply chain operations, sales plans, customer journeys and omnichannel fulfilment.
Key benefits of OneStock Inventory Visibility
Global & specific stock views
Unified stock can be filtered by location type, individual location, product, product attribute, price, margin, available stock, future stock, custom category or sub-category.
Views of different stock allocation strategies
Stock dedicated to a specific sales channel or market, stock excluded from a sales strategy (e.g. Ship From Store), safety buffers, multi-level configurable buffers.
Future stock integration
Unified stock considers items due to be restocked, in transit, or that can be ordered directly from a supplier to enable pre-orders, meet customer demand and prevent stock-outs.
Why is Stock Visibility so important?
Limit out-of-stocks and overstock issues
Unified stock allows retailers to monitor stock levels and ensure that popular products are always available for purchase. At the same time, it helps identify slow-selling products so retailers can adjust their ordering patterns accordingly.
A seamless customer experience
Inventory Visibility ensures that customers have a consistent shopping experience. Customers can shop across any channel and expect product information to be accurate and up to date.
Optimised replenishment & accurate demand forecasting
With unified inventory, retailers can analyse sales, trends and customer behaviours to make informed decisions about when and how much to reorder. This results in more efficient replenishment, cost savings and improved profitability.
OneStock unified stock is the core of the OMS, enabling efficient order orchestration and fulfilment. Inventory visibility is a must-have for retailers looking to increase their operational efficiency, save costs and improve customer satisfaction and loyalty.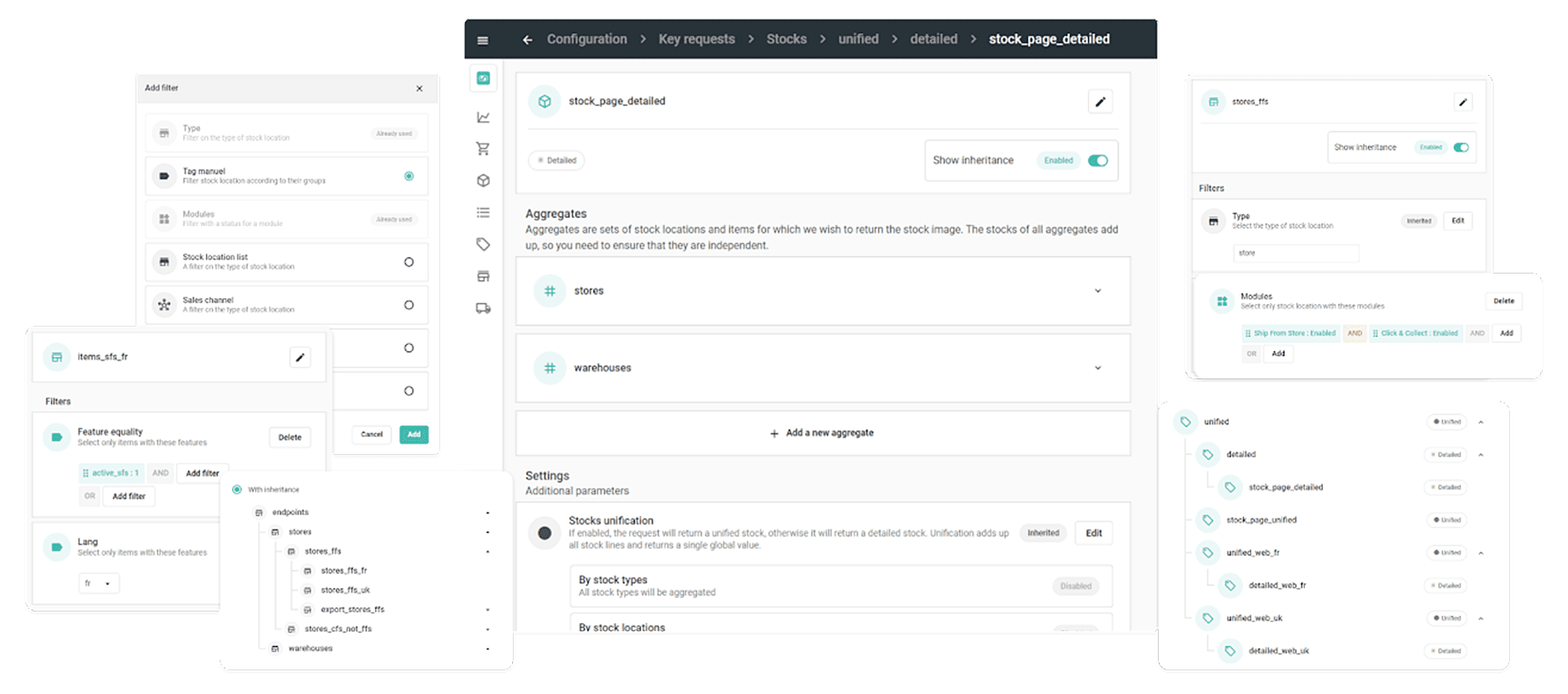 How does Inventory Visibility work?
Unified stock is available through a distributed order management solution. Here's a step-by-step overview of how it operates:
1. Real-time data integration
The Order Management System integrates with multiple data sources, including inventory management systems, warehouses, distribution centres, retail stores and online platforms, to provide a single, near real-time view of stock. It also integrates with various enterprise applications such as ERPs, WMS, e-commerce and PoS platforms to consolidate inventory.
2. Inventory tracking
The OMS continuously monitors and tracks inventory levels and movements across all connected locations and channels to ensure up-to-date and accurate information on product availability.
3. Unified stock
The OMS maintains a centralised inventory database – the 'unified stock' – where all inventory information is stored. It serves as a single source for the whole organisation and its sales channels.
4. Customer order
When an order is placed, the OMS checks the unified stock for product availability. If the product is available, the OMS allocates the order to the best location for fulfilment based on business objectives.
5. Order fulfilment
Once the order is processed and fulfilled, the OMS updates the inventory database with the changes in stock levels, ensuring the information remains accurate and up to date.
6. Returns management
When stock levels increase due to returns, the OMS updates the unified stock in real-time to ensure items are made available for future orders.