The best omnichannel solutions on the market
An Order Management System (OMS) is a technology that provides a unified view of your inventory, and enables rapid deployment of omnichannel solutions for a seamless customer journey and better operational management of orders.
These omnichannel solutions allow you to:
Never miss a sale again
How can you prevent your customers from turning to your competitors to find a substitute when your brand is missing items?
Improve ecommerce experience
How can you encourage your online customers to go into a store to try on items or to enjoy a personalised shopping experience with your store staff?

Reinvent in-store experience
How can you offer your physical customers a more personalised and/or connected experience when they buy or return an item in one of your stores?
Optimise logistics
How can you optimise your order management if you have several stock points?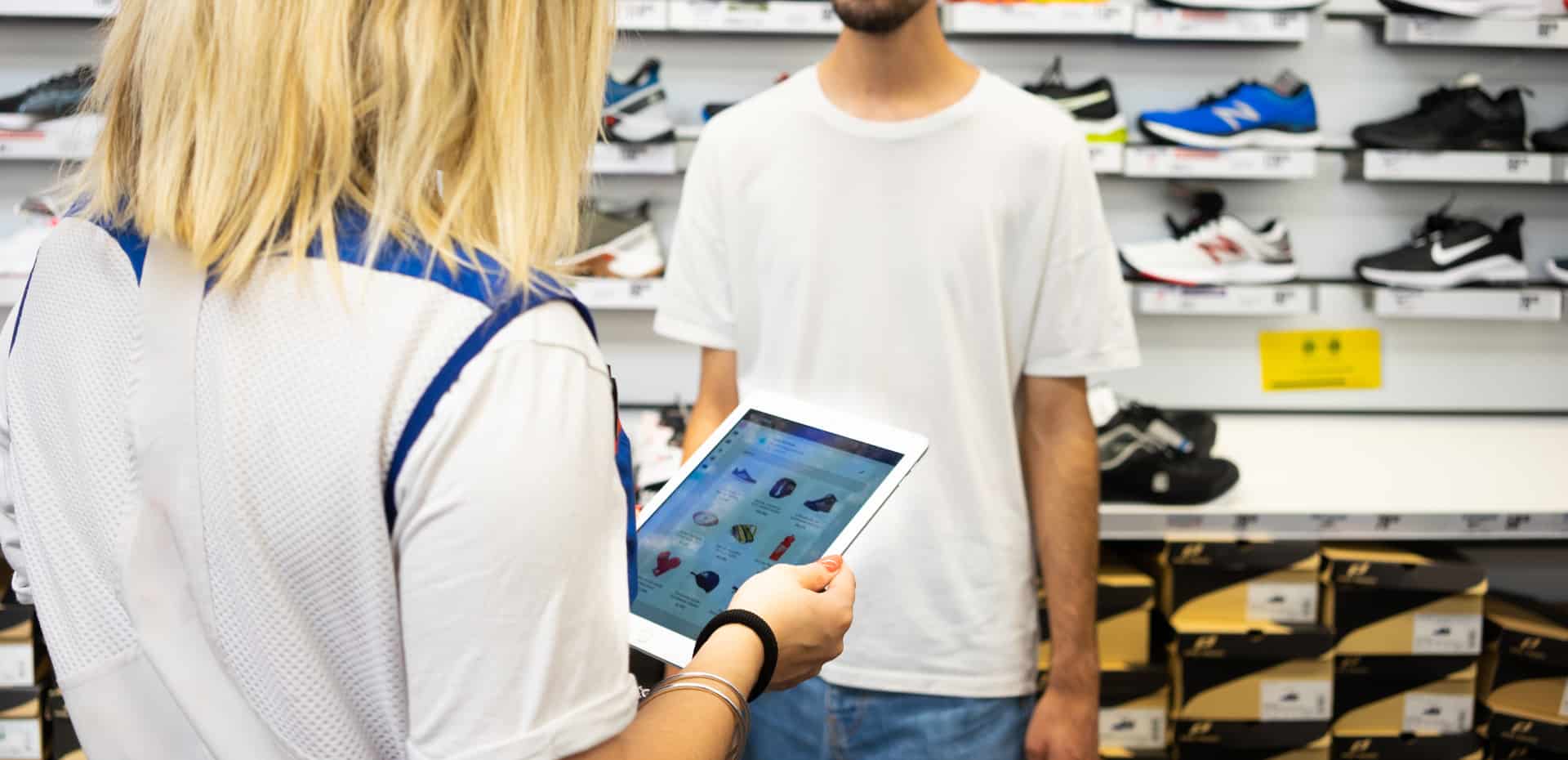 Never miss a sale again
Ship from Store
Eliminate your online stock-outs by using store stock to service online orders.
Order in Store
Give your customers the option to view and buy all of your products in-store, even if they are not available on the shelf.
Future Stock
Allow your customers to purchase pre-ordered or back-ordered items.
Improve ecommerce experience
Delivery Promise
Display reliable and accurate information on your ecommerce site regarding product availability, delivery methods and associated delivery times.
Unified Click and Collect
Allow your customers to collect their online purchases in the store of their choice, by a standard or express service.
Reserve and Collect
Allow your customers to check the availability of items in a particular store and reserve them before their visit.
In-store Appointments
Give your customers a personalised experience with styling appointments in-store or online.
Returns Management
Give your customers a wide range of options when returning their items.
Re-invent in-store experience
In-store Returns
Simplify returns for your customers by giving them the option to return products purchased online in your stores.
Mobile POS
Reduce the waiting time at the checkout for your customers.
Optimise logistics
Scalable Store Fulfilment
Optimise picking and ship from store with more efficient warehouse-style picking processes.
Supply Chain Orchestration
Do you have several warehouses? Always choose the best one to execute a given order and optimise processing costs.