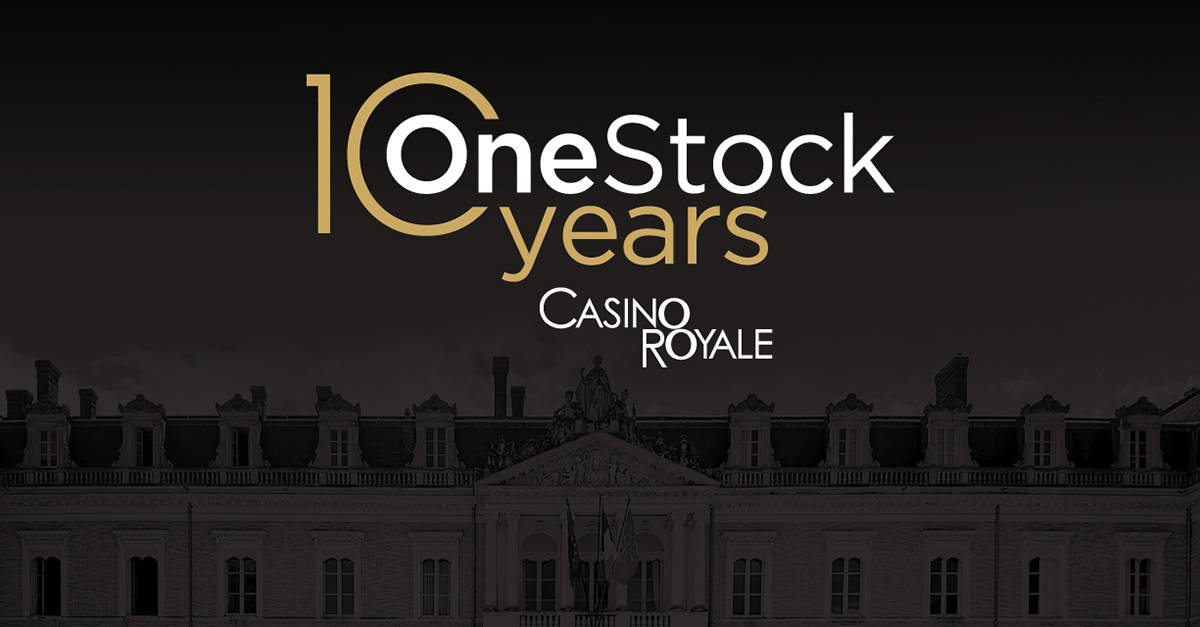 4 min
10 years and 10 facts you probably don't know about OneStock
On 2 June 2022, the entire OneStock team got together to celebrate our solution's 10-year anniversary. In celebration, we would like to share 10 facts about OneStock that you might not know.
Our team is our greatest asset
After 10 years of research and development, 10 years of challenges and growth, OneStock now has a team of 100 people.
Our international team has employees in France, but also in the UK, Italy, Germany and Spain to strengthen our french roots and promote exchanges with our customers across these territories. R&D, onboarding, customer success, corp dev, marketing and more, our teams work together every day to create the most robust unified commerce platform on the market.
Our vision (finally) reconciles retail and e-commerce
We truly believe that despite what you often hear, e-commerce is not an enemy to local businesses and stores, and that the system can balance itself out. And our OMS proves this every day. Stores whose survival is sometimes at stake can and must benefit from the web, and conversely, the web must also benefit the network of stores.
Omnichannel creates a virtuous circle where each sales channel complements the other whenever necessary, with one goal in mind: customer satisfaction.
Societal and environmental issues are at the heart of our DNA
We are very conscious of the societal and environmental issues surrounding sustainable retailing, which remains present and viable in city centres.
OneStock's intelligence helps retailers operate their businesses more sustainably: today by reducing the carbon footprint with local shipments from stores, tomorrow by minimising or optimising carrier routes in cities and by making the best shipping decisions.
We are European
Our technology has now gone beyond Europe, as OneStock is deployed all over the world: in the United States, in Latin America, in China, …
However, at our core, we remain European. Our developers, our investors and our datacenters are European First and comply with GDPR requirements, thus guaranteeing personal data protection.
We support technical initiatives
Our API First platform is based on a microservices architecture. From the start, we chose to work with OVHCloud: a French hosting company, with data centres in Europe, on dedicated and environmentally friendly technical environments.
We also intend to go further and support open-source project developers by joining the Cloud Native Computing Foundation and MACH Alliance in the near future. From a technical point of view, we also work with university data science teams.
We guide and train the professionals of tomorrow
We have always been committed to working with schools. Since day one, we have welcomed interns, work-study students and young graduates who grow with us. Our HR team supports this important dynamic.
To further strengthen our relationship with the academic world, OneStock has formed a new partnership with a research chair (LAAS laboratory) to work on omnichannel commerce from an environmental point of view.
We were the pioneers of Ship from Store…
When we launched our solution 10 years ago, we quickly established ourselves as the pioneers of Ship From Store.
Our solution has enabled major business changes for our retail customers. This has enabled them to gain significant market share and significantly increase their web sales.
… and are now leaders in OMS
Our software is increasingly comprehensive, robust and in line with new retail challenges (efficiency, profitability, ecology), enabling us to position ourselves among the leaders in the Order Management Systems market.
To achieve this, we have always favoured investment into R&D, enabling us to build a robust, scalable platform that meets retailers' needs… but not only. Indeed, among our hundred or so current customers, we now include marketplaces, pure players and manufacturers.
2020 was a turning point for omnichannel
2020 was a very particular year for everyone, OneStock included. The start of the pandemic was a time of panic, with shops and websites being shut down. The lockdown measures were then relaxed, highlighting the importance of omnichannel, the need for complementarity between retail and the web.
Many of our clients interviewed during this period publicly admitted that OMS had enabled them to survive the health crisis. A great source of pride for our teams.
It was at this point that omnichannel moved beyond the conceptual stage and became a new must-have for all industries.
A few last words from Romulus Grigoras, our CEO
« For these first 10 years, I would like to warmly thank our customers, who have trusted OneStock and helped our development by sharing their business challenges and retail issues. They have helped us shape OneStock and its value proposition.
We have faith in our product, in our market, in our teams, in our customers and in our partners. Together, we will write the next chapter of OneStock's success and that of sustainable retail.