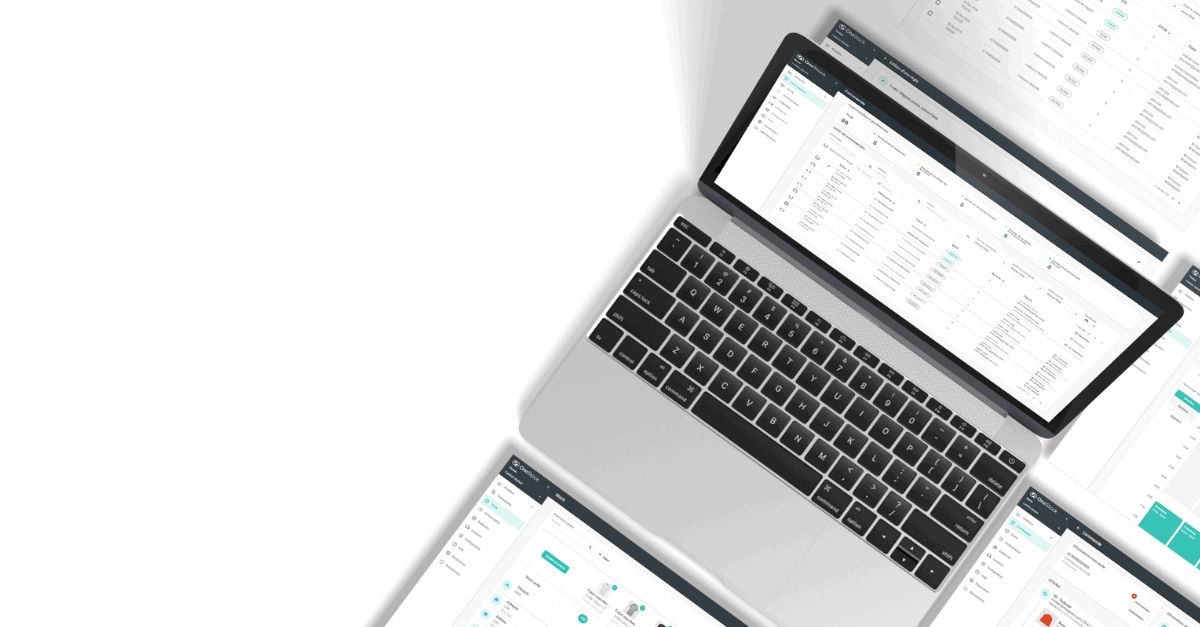 3 min
OneStock 11.0 Release: Introducing the Business Intelligence Suite
We are happy to announce we will release a new version of OneStock on 23rd January 2023. This version is an aggregation of improvements with one major new feature: the Business Intelligence Suite. This module allows you to make the most of all the data OneStock collects to optimise your sales, costs, and customer satisfaction.
OneStock BI Suite: Leverage data to drive your business strategy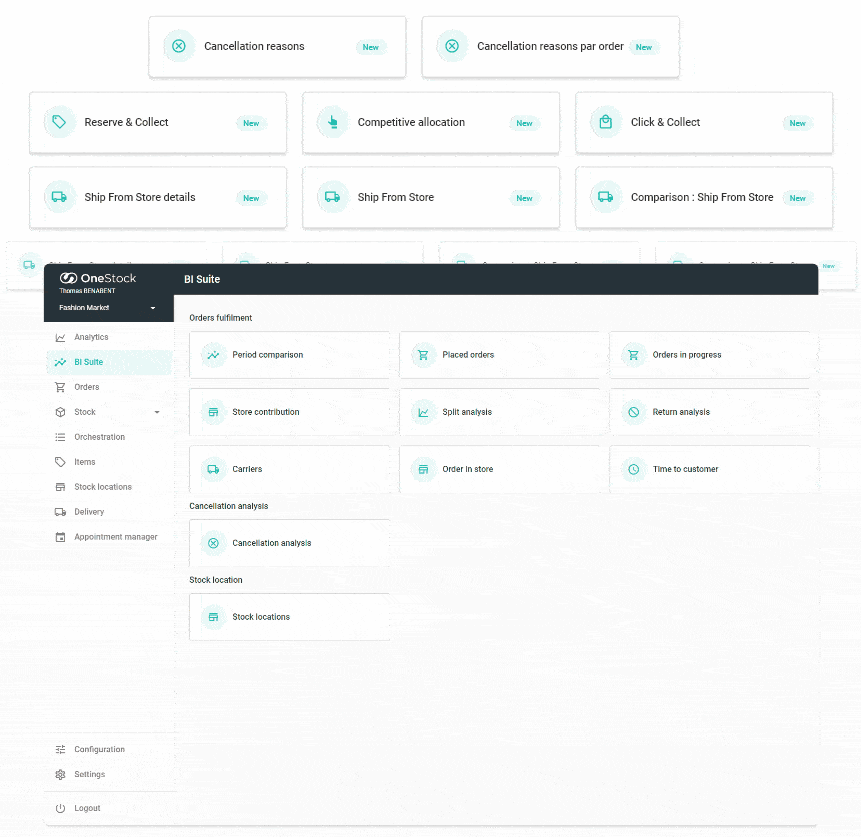 This solution offers a set of ready-to-use dashboards, accessible from the back office and exportable in multiple formats. After several months in beta with many advancements made and new reports delivered, this module is now available for general release.
Our data science solution provides retailers and B2B players with a strategic management tool to maximise their potential. The BI Suite gives you the keys to understand order processing and to immediately identify the levers to activate so your business can perform even better.
The insights provided in the BI Suite will show you who your strong performers are, as well as where performance can be improved. How do your stock locations compare? How many orders were proposed vs claimed by each location? How many items were packed, and how quickly? How many items were reserved, unclaimed, or unavailable by each stock location? How many orders have been cancelled, and why?
The BI Suite has all the information you need to learn and consistently improve.
11.0 update: Scan items with the camera of your mobile device
Easily boost order processing with the store app's native scan functionality. There's no need to install anything: just use the Store App on any mobile device with a camera and activate the functionality for the stock location. Native scanning is supported within the pages Pack, Bag, Receive, Catalogue and Order in Store Basket.
11.0 update: Go behind the scenes of OneStock with the workflow viewer
OneStock OMS is completely flexible and allows you to define a custom workflow for any entity: order, parcel, line item, etc.
You will now be able to see exactly how these workflows are configured for your project:
Visualise workflows of all entities: order, parcel, line item, etc.
Click on any state or transition to see details
Display relevant actions on transitions
Create and save custom views according to different scenarios
While the workflow viewer gives you the ability to see all the conditions and actions followed by OneStock OMS, there's nothing you need to do here – OneStock knows the rules to follow.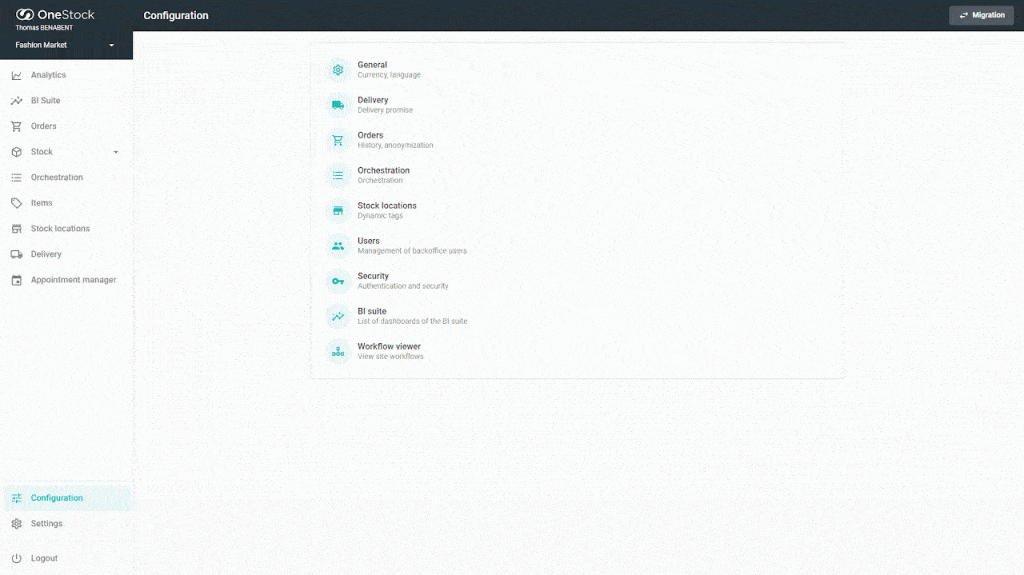 A whole host of other improvements are included in our 11.0 release. To find out how OneStock OMS can help you advance your business, book a demo today.