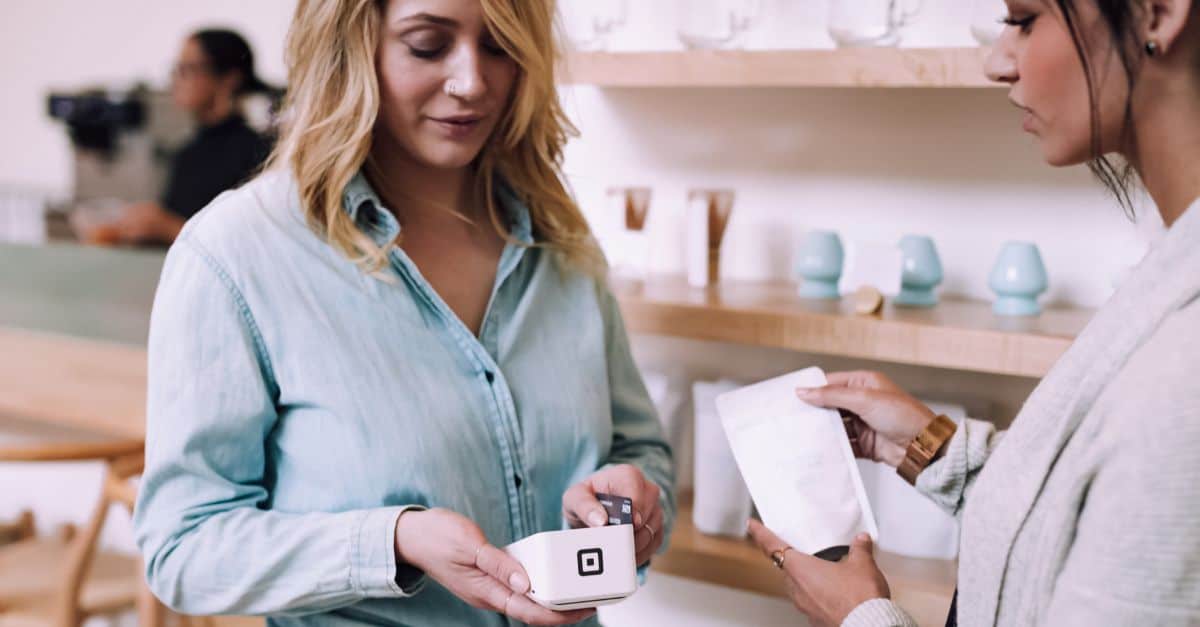 5 min
4 Click & Collect mistakes that hurt your customer experience
While Click and Collect has truly been adopted by retailers over the past few years, some stores are still failing to deliver the convenient service customers have come to expect.
Just by browsing through the Google reviews of major fashion, home, pet and kids' stores, it's clear that it's not always easy for online shoppers to pick up their orders in-store.
Here are four of the main mistakes you might be making with your Click and Collect service – and what you can do to improve the customer experience.
1. You did not consider suitable packaging for the transport of Click and Collect orders
Following the initial implementation of a Click and Collect system, many retailers have failed to think beyond the pick-up and how their customers will transport their package once leaving the store.
In the case of picking up a DIY order, most retailers would note that their stores are outside the city centre, so collections are generally done by car. Depending on the type of products ordered, packaging has less importance in this situation.
However, for retailers with stores located in pedestrianised areas, packaging considerations are essential.
In the reviews we read, customers often complained about a lack of logic between the content of their order and its packaging – receiving their pet toy or tank top in a 24x32cm carton. On the high street or in a shopping centre, it would not be unusual for a shopper to go into another store after picking up their order. In this case, handing over the carton the store received the product in is inconvenient for the customer (and a bad use of the retailer's resources) and should be replaced with a paper bag for easier transport.
When packing Click and Collect orders, retailers must be ready to adapt their packaging depending on the different characteristics of the products ordered, such as type, size, shape and weight, as well as the location of the pick-up store.
2. You don't have a dedicated, staffed area for Click and Collect orders
For customers, the main interest in Click and Collect is the supposed ease of fulfilment.
Retailers take great care in streamlining the online customer journey – but we must not neglect the one in-store:
Where will customers pick up their orders? Will there be a dedicated Click and Collect counter?
Which of your store associates will fulfil and hand over these orders to customers?
Is the in-store experience as simple as the one a customer has online?
Many retailers have chosen to place Click and Collect orders in secured, self-service lockers. While this offers an element of convenience for both customers and store associates, it can be impersonal and counterproductive to providing an improved customer experience.
Once the customer has located the correct locker, they are asked to scan a QR code to pick up the item. If this process seems simple, consider the potential problems when the customer needs assistance to find their locker, their order is missing, or if the technology simply fails – especially if the locker is off-site.
No matter what collection process you choose, focus on the full customer journey and how you will maintain a positive relationship between your brand, your store teams and your customers.
3. You are unable to meet your delivery promise for Click and Collect orders
This point could speak for itself – late deliveries are always a major irritation for customers.
When a customer checks out online, your website shows a delivery promise corresponding to the estimated time for a Click and Collect order to be prepared in-store. This is then followed by an email and/or SMS confirming this timeframe. So, when your customer arrives in store, they expect their package to be ready for collection.
There is nothing worse than leaving the store empty handed.
Perhaps the products have been delivered to the store from the warehouse as expected, or they are readily available on the shop floor, but due to high foot traffic, your store team have been unable to pick and pack the order in time.
The customer now has to return to the shop at a later date. Unhappy. It is here that a good delivery promise goes bad – both from a customer experience point of view, and for your brand image when they share their experience with friends, family or online.
It is a mistake to expect a confirmation email or SMS to accurately indicate when a customer can leave the store with their products in hand. Click and Collect orders should always be driven by real-time updates sent by your team in-store.
4. Your delivery promise for Click and Collect orders is too long
If our previous point made you consider simply increasing the timeframe you offer for Click and Collect orders, think again.
When placing a Click and Collect order, your customer selects their pick-up store based on their own criteria, such as its proximity to their home or work. Your process for preparing their order is perfectly unknown to them. Most likely, they view Click and Collect as an express option, assuming their chosen store already has the products they've purchased in stock.
While this would be the ideal scenario, it is not always the case. In reality, the products may need to be transferred from another store or warehouse. To deal with this, some companies continue to display a collection timeframe between 3 and 5 days – an unthinkable wait for customers who are used to next-day or even same-day fulfilment.
A final word of advice: before implementing Click and Collect, make sure you have defined the most appropriate logistical paths to minimise the time it takes to fulfil customer orders. Then display that time dynamically on site to convert more Click and Collect orders.
Ready to deliver your customers a more effective Click and Collect service?