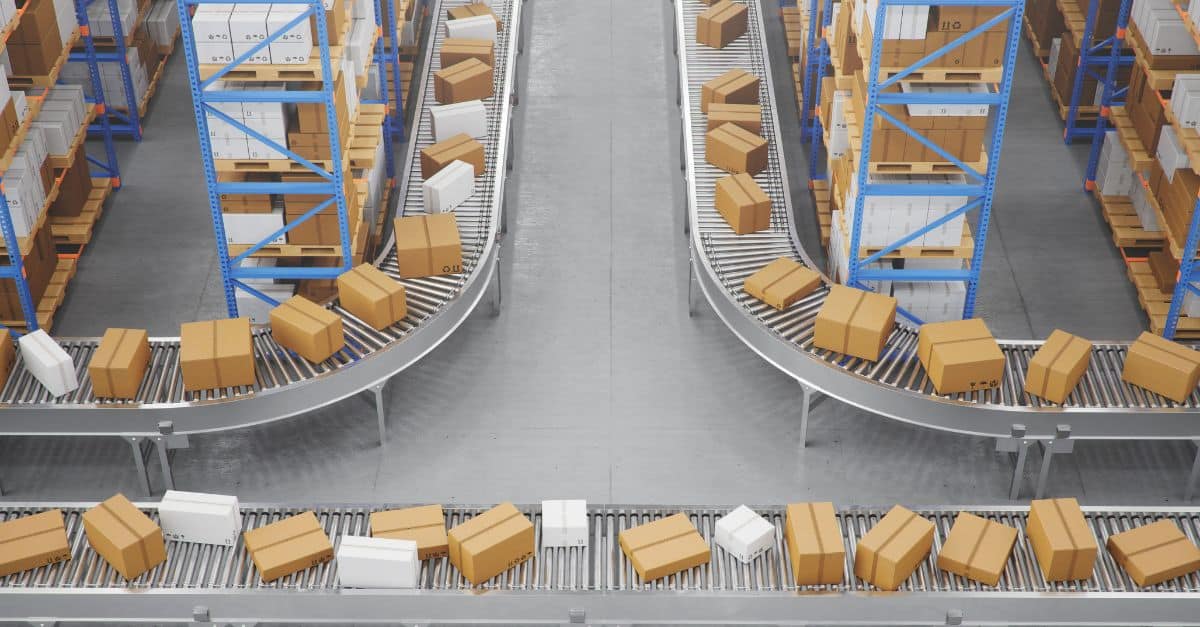 5 min
Going further in omnichannel with DOM
Unified inventory, global visibility, and order tracking are the features that make an Order Management System (OMS) a must-have for retail inventory management. Operating in an omnichannel context without this tool is a complex task, which is why it is becoming more and more democratised.
However, to be as competitive as possible, it is necessary to go further with the ability to allocate orders to the most suitable fulfillment point and carrier. This is where a Distributed Order Management (DOM) comes in.
What is Distributed Order Management?
Distributed Order Management (DOM) is the most intelligent aspect of an OMS. In an omnichannel context, orders flow from different sales channels. Having a reliable delivery promise becomes complex, and not fulfilling it is a risk of losing dissatisfied customers. DOM is there to remedy this complexity.
It allows for order management based on orchestration rules. Using these rules, retailers can optimise order processing by assigning them to the most suitable stock point to meet the Delivery Promise. The DOM system is therefore the part that deals with order allocation based on unified inventory and real-time tracking offered by an Order Management System.
Why use DOM?
Retailers that already have an ERP or OMS solution without a DOM system may wonder: my solution works very well, why should I change? If DOM systems are becoming more democratised worldwide, it is because of the significant advantages they bring:
Optimisation of order processing: The orchestration rules for orders, which can be implemented by a DOM system, aim to improve the way retailers operate with the orders they receive. Assigning an order to a particular store can be done based on business objectives such as respecting delivery promises, reducing carbon footprints, minimising the number of packages, etc.
Increased and extended product availability: The DOM system, based on the unification of stock by an OMS, expands the possibilities for sending orders. An item shown as unavailable in a warehouse can be sent from a store that respects the orchestration rules established by the order allocation system.
Reduced transport costs: The intelligent system of order allocation greatly contributes to reducing transport costs. Being able to automatically favour the shipping point closest to the end customer reduces transport time, cost, and carbon footprint. Another example is allocating orders based on defined rules to choose stores with all the necessary stock to complete an order, thus avoiding transfers between stores.
Simplified returns management: Managing the flow of omnichannel orders also involves returning items. In Europe, the e-commerce parcel return rate fluctuates between 40 and 50% depending on the country. It is therefore necessary for retailers to simplify the return process – for themselves and for customers – to ensure smooth restocking of products and thus smooth stock flow. A DOM system allows retailers to accept online order returns in-store, from a pickup point, or directly from a mailbox.
Increased customer satisfaction: All these benefits aim to improve customer satisfaction. Reduced delivery time, reduced carbon footprint, respected delivery promise, strengthened product availability, simplified returns… A DOM system gives retailers the potential to best satisfy their customers and strengthen their loyalty.
For all these reasons, retailers have every interest in using a DOM system. Its democratisation across all retail sectors marks a clear difference in efficiency between retailers who use it and those who do not.
What do you need to know to choose the right DOM system?
Now that the relevance of the tool is no longer in question, one question remains:
How do you choose the right DOM system?
To answer this question, there are two important points to consider:
Weaknesses of the existing solution: Not all retailers face the same problems. Some issues are inherent to a sector, location, or company size. For example, a luxury brand would be more interested in being able to offer a reliable delivery promise, while a ready-to-wear clothing brand would want to strengthen its stock flow through increased product availability. This is why analysing weaknesses is important to establish needs before investing in a DOM system. Smaller companies, in particular, may not be able to take full advantage of the tool's capabilities.
Cost: The cost of a DOM system is a crucial point. For a company to be able to invest in such a tool, it needs to be sure it can handle the financial impact involved. The first returns on this investment are only felt a few months after the solution is deployed, so a certain budget needs to be allocated solely to this project to avoid jeopardising the company's finances.
There is also the possibility of creating a custom solution internally; a white paper on the subject Should you build or buy? is available to download here.
The perfect DOM system is the one that best adapts to the needs encountered. However, it is important to make sure that the tool will work well with the tools already in place and to take into account its cost and the time for full integration of the solution.
A DOM system allows for intelligent order allocation in an omnichannel context and the many advantages it represents make it a game changer in retail. Its growing popularity is proof of this. Investing in this type of solution is beneficial for the development of a company, but it requires a financial effort that must be studied beforehand.
Are you interested in implementing a DOM system? Do not hesitate to contact our omnichannel experts to answer all your questions.