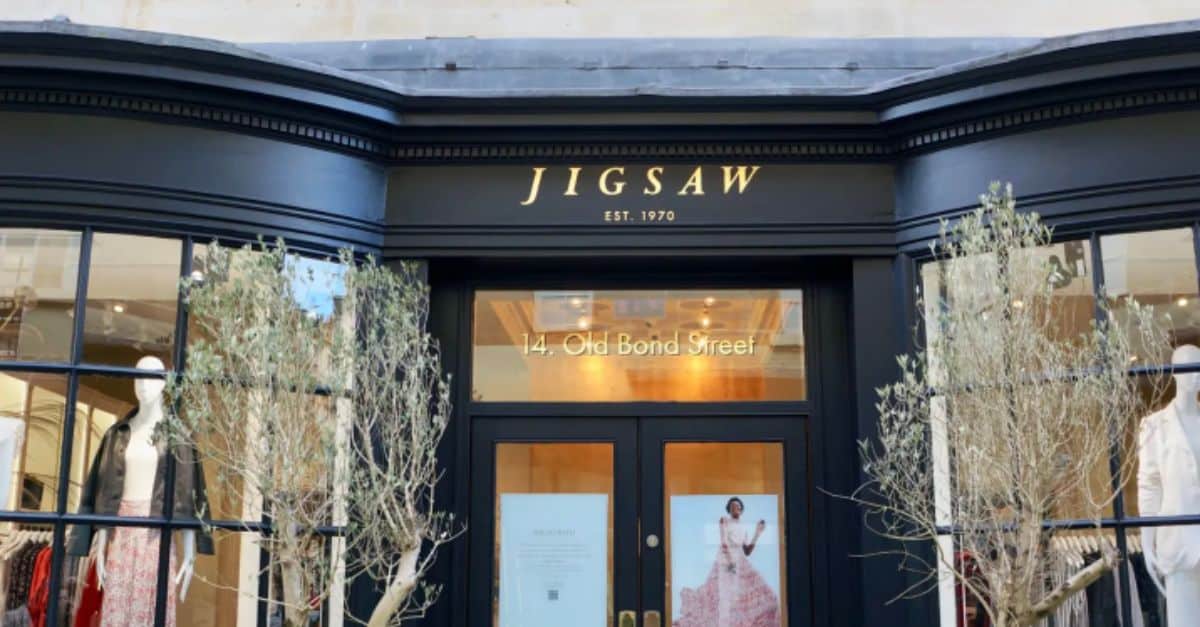 4 min
Jigsaw: how omnichannel supported the brand's profitability objectives
Jigsaw has been at the forefront of omnichannel transformation for many years. Long before the pandemic, the British womenswear and accessories brand understood the relevance and efficiency of the Order Management System and its associated solutions: Ship from Store, Click and Collect, Reserve and Collect, Delivery Promise.
Jigsaw's CEO, Beth Butterwick, spoke about their true omnichannel success story in a webinar with OneStock.
The Order Management System: a strategic tool to overcome stock-outs and maximise profitability
Like all fashion brands, Jigsaw was subject to numerous stock-outs caused by a scattered distribution of its products across its various channels, both online and offline. Even when trying to prioritise the availability of products for the web, the brand was suffering from stock-outs at the end of the season. Jigsaw's profitability goals were clear: increase product availability and optimise inventory to increase margins.
In order to achieve this goal, the company implemented the OneStock Order Management System, a leading solution for the retail industry. After several years of collaboration, both in-store sales staff and the brand's customers are extremely satisfied. Here is a closer look at the omnichannel solutions deployed at Jigsaw to support the brand's growth ambitions:
Ship from Store was deployed at Jigsaw in record time: only 11 weeks. From then on, any order placed on the company's e-commerce site was directly processed by the OMS on the basis of business rules, data and previously defined parameters. The system identifies the stock points best able to fulfil the order. The store that picked up the order first prepares it for collection by a carrier for delivery to the end customer.
At Jigsaw, the store selected by the OMS has four hours to capture the order before it is sent to others, reducing the cancellation rate to around 2%. While in the past, e-commerce sales only accounted for 27% of Jigsaw's turnover, with Ship from Store activated, they now account for around 50%. The results are more than promising, with 15% to 20% of orders shipped from stores – and store contribution can be as high as 40% depending on the period.
Click and Collect & Reserve and Collect
With OneStock's Click and Collect solution, customers can quickly pick up their order from the Jigsaw store of their choice. Reserve and Collect allows customers to reserve items to try on in-store before buying.
By implementing these services, Jigsaw is leveraging its store network to offer customers access to express services. Around 15% of the brand's Click and Collect orders result in additional sales.
These easy-to-implement omnichannel solutions significantly reduce shipping costs and delivery times, while increasing online conversion rates.
The Delivery Promise is a particularly useful module that allows customers to be clearly informed about the different delivery options available (Click and Collect, same-day delivery, next-day delivery, etc.) for the specific products they wish to purchase. Resolutely customer-centric, this solution accompanies the online shopper from product page to shopping cart with precise, up-to-date information.
The Delivery Promise allows Jigsaw to establish a clear and reliable communication with its customers and thus supports online conversion rates.
What are the benefits of the Order Management System?
Beth shared the benefits Jigsaw has experienced with their Order Management System.
With OneStock OMS, Jigsaw is optimising its online sales and improving inventory management. Satisfying customers is easier because more items are now available for sale, with a reliable stock supply, thanks to stock unification. Jigsaw is seeing improved conversion rates with real-time delivery information, and better communication with customers about shipping delays and problems.
The benefits of OneStock OMS were immediate for Jigsaw – and the company's e-commerce sales have continued to grow. While Jigsaw stores remain an important touch point for an omnichannel customer experience, the company can now continue to invest in new technologies to enrich its customer data and e-commerce site.
A real lever for profitability and growth, the Order Management System is fully customisable and can therefore be adapted to the requirements of each brand.