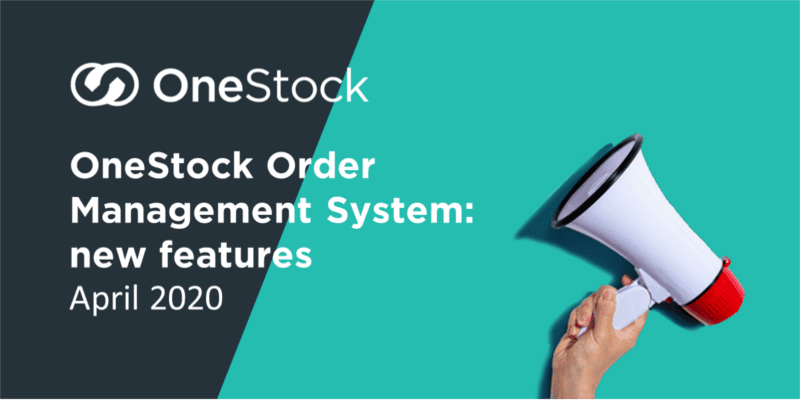 2 min
OneStock Order Management System: April new features
Despite this difficult period for the retail industry, OneStock maintains its roadmap and its investments in software development.
Version 7.4 went into production on April 15 to offer new features aimed at facilitating the operations of stores that continue their shipments and those that will re-open as soon as possible. Here is a preview of some of the new features in this version!
OneStock makes store operations easier
Even if the store associates generally know their products well, the picture helps them find the item they are looking for more quickly. It is now possible to click or touch the picture to see it in a larger size to make it easier to pick up the right item in the store. The vendor interface can be used on all types of devices: mobile, tablet, computer… This feature is particularly useful on smaller screens to always see the picture in the best conditions.
OneStock's orchestration can prioritize stores according to many criteria: distance, reliability, stock coverage, etc. In order to better distribute the workload between the stores, it is also possible to prioritize the stores that have the fewest orders to process.
In this way, you make life easier for stores that have a lot of orders to process by avoiding over-solicitation and you encourage stores to finalize their current orders in order to continue receiving new ones.
Even more accurate Delivery Promise
OneStock's Delivery Promise module allows you to reliably and accurately calculate delivery dates for all types of orders. The carrier's detailed calendar can be integrated into OneStock and can now be used to define special days: temporary deactivation of pickup from store, delivery exceptionally allowed on a Sunday, etc.