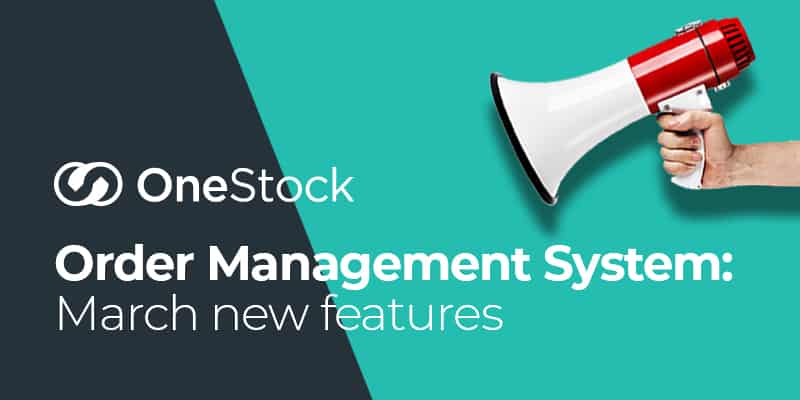 2 min
OneStock Order Management System: March new features
After a first release for 2020 on January 28th, OneStock Order Management System (OMS) version 7.3 was deployed in production on March 10th for all our customers.
The main changes focus on optimizing the profitability of customer order processing. Orchestration options are enriched in this direction and transport management is made easier for stores.
Here is a selection of the main improvements among the fifteen new functionalities proposed!
An Order Management System focused on profitability
In order to improve the profitability of Ship from Store orders, a new optimisation option for order orchestration is proposed. OneStock can prioritize the stores with the most overstock on the items in each order and propose the order to them first.
Ship from Store becomes a real opportunity for stores with low sales and high stock coverage. The stock of stores that sell well is better protected.
This way you increase stock rotation and reduce unsold stock at the end of the season!
OneStock Order Management System completely adapted to multi-brand and international retailers
OneStock already allows you to manage several sales channels, such as different brands, order taking on the web, in-store, or on marketplaces, or even international e-commerce sites. Multiple timezones and currencies are fully managed. It is now also possible to define user profiles that have access limitations to certain sales channels.
This way, you keep the advantages of a centralized management but users can remain focused on their sector.
More visibility on the carriers thanks to Order Management System
Carrier configurations at store level are now accessible in the OneStock backoffice and can be updated directly.
OneStock can automatically manage pick-ups on demand for some carriers. A new widget is now available to view the pickup requests that have been validated by the carrier. The store gains visibility on the next carrier passages, without leaving OneStock!