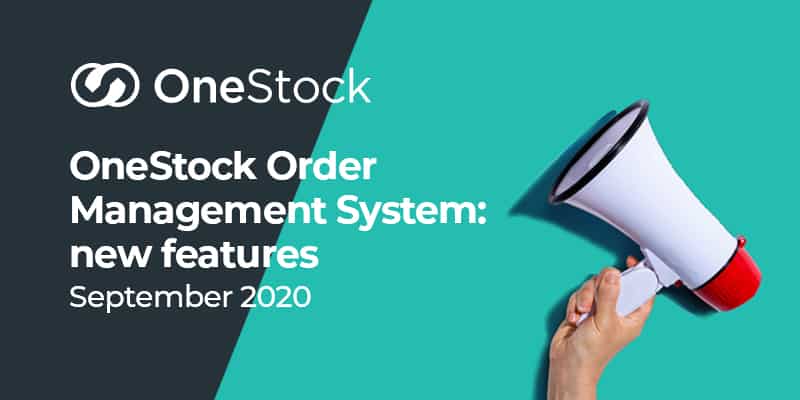 2 min
OneStock OMS: September new features
Major work continues at OneStock with two important changes for the new school year:
a brand new backoffice
optimisation of the management of large quantities on order lines
These changes are above all important structural changes that prepare for the future. The platform is becoming stronger and more adaptable. New developments will be easier and will make it possible to offer more and more new functionalities.
New backoffice
The OneStock back-office is getting more attractive and changing its foundations!
It has been entirely rewritten on a more recent platform to correct some technical constraints and to facilitate future developments. The interface has also been revised to be easier to use and more consistent with the shop interface.
A new stock page allows you to know in detail the stocks calculated by OneStock and to understand the calculation rules. All types of stock are displayed: physical stocks, future stocks, safety buffers, reserved stocks, specific stock dispositions…
You have a little more control over the orchestration rules. The configuration pages offer new options and are easier to use.
Improvements on management of quantities
OneStock has no limits on the quantity ordered for each item. The architecture has been redesigned to be able to manage any quantity sold without impacting performance. However, OneStock keeps its flexibility in terms of orchestration and can still manage splits at the order line level.
So no change in the current operation, but no more limits on the quantities managed at the level of each order line!