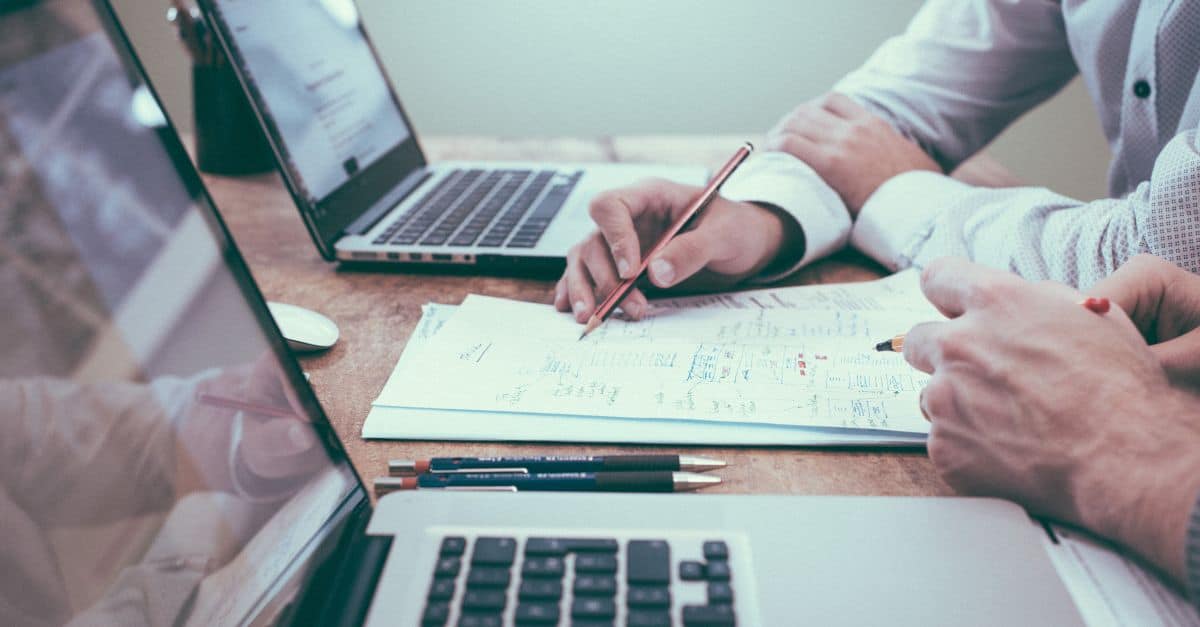 10 min
RFP: 10 questions to ask when selecting your new OMS provider
This is it. You've published your request for proposals. You've seen the presentations. Now comes the crucial moment of selecting the provider who will support you in your OMS project. If the proposals from each vendor are very different, then the choice should be easier for you. But if they offer similar capabilities, it's time to ask some important questions to identify the strengths of your new OMS provider.
1. Are the must-haves in my RFP all covered by this OMS provider?
When you drafted your RFP, you identified needs that you considered essential and which may even have been the catalyst for your RFP. The OMS service provider that will accompany you must have understood and considered these in their answer and commercial proposal and built a value proposition around them.
Our pre-sales expert's advice: This is the most important requirement! Your OMS provider must be able to fulfil your must-haves to start the project. Please note that this does not mean that all the must-haves must be deployed in the first batch. If a "must-have" is already covered by a provider but seems basic, while a second provider is offering to develop an extension for your specific needs, remember that a bird in the hand is worth two in the bush. The first standard solution is real and tangible, the other remains a promise. If you decide to choose the second provider, you will have to demand strong commitments in terms of deadlines, results and costs. You'll also want to make sure that this new capability is consistent with their roadmap so that this solution is maintained at the same level of excellence as the core solution.
2. What 'nice to haves' are already included in the OMS provider's proposal?
The 'nice to haves' already included in the proposals are key in comparing the different OMS providers. The adequacy of the explanations provided will also help you to understand which one has best understood their importance and how they have been integrated into the overall proposal.
Our pre-sales expert's advice: It is always interesting to see that there is a delta between an RFP and a proposal. Some of your 'nice to haves' will be automatically included in the proposal because 'we can't do the rest without it'. If any areas are not covered by the standard solution, consider asking whether the provider's roadmap will cover these areas and when.
3. Can the provider be agile with my project? Can I request additional omnichannel functionality easily?
When drafting your RFP, you sought to anticipate current and future needs. However, your needs may change and/or evolve as you use the system and you must anticipate this. The ability to change, add, pause or challenge certain capabilities must be easy.
Our pre-sales expert's advice: Choose an OMS provider that can demonstrate the flexibility of its solution. Adding an omnichannel functionality, such as Express Click and Collect, should not be complex or require specific new development on the OMS side. A provider's functional offering and roadmap are a reflection of the direction the provider is taking in the years to come. If your future needs are too far removed from the core of the solution and its evolutions, then you risk being blocked at a crucial moment in your development.
4. Was the provider proactive in its proposal by specifying features that I had not thought of but that could help me achieve my objectives?
Beyond responding to your needs, the OMS service provider must flesh out their proposal with an expert eye. Your view of the full scope of an OMS and its solutions may not be exhaustive. Therefore, the provider's recommendations should give you a broader view of the processes and functionalities required for your project to succeed.
Our pre-sales expert's advice: Your OMS provider should not just respond to your RFP – they should also challenge it. Pay attention to the initiative shown in their proposal and also to the relevance of the initiatives proposed. There are few OMS actors on the market compared to the total number of retailers, so they should all be able to provide expertise through the implementation of other projects. If this is not the case, the vendor may be inexperienced in your vertical, your market or your business size.
5. How do I feel about the proposed OMS solution and the demo I received? Will the solution be easy for the different teams to understand and use?
The implementation of an OMS will improve the daily life of many teams, both at management level and in stores for the operational side of things. It must be user-friendly and allow everyone to access the information they need at a glance. As the OMS is used daily, customisable interfaces adapted to the various business needs may also prove interesting.
Our pre-sales expert's advice: Remember to think about the training and onboarding of new employees by choosing a simple and intuitive OMS solution. This will save time and improve efficiency. Your choice will probably condition the working conditions of your teams, it is important to put yourself in their shoes when it comes to understanding the different interfaces.
6. Has the provider provided me with a clear timeline for the deployment of my OMS project?
As with any project, yours can't wait, especially as you submitted a timeline request in your RFP. Depending on the size of your project, it may be broken down into several batches by your OMS provider. Take a step back and analyse both the content and the delivery dates envisaged for each batch.
Our pre-sales expert's advice: Objectively speaking, your OMS service provider will most likely not be able to implement all of your requirements in a single batch. Pay attention to the breakdown of the project and, if necessary, ask for changes to be made to the areas that you consider to be priorities. It is up to the service provider to offer you a logical breakdown that corresponds to your business and technical constraints while ensuring maximum ROI at the outset.
7. Is the price of my OMS project justified and consistent with the quality of service promised?
The pricing stage is the most complex and, although essential, should not determine your choice completely. If the pricing triples from one OMS solution to another, be sure to examine it carefully and bear in mind that the most expensive solution is not necessarily the one you should discard (and vice versa). To guide you, look at the consistency between client support, aftercare, quality of service, pricing and the level of detail in the proposal.
Our pre-sales expert's advice: The pricing received must be detailed to allow you to understand the elements that carry the most weight in the commercial proposal – but also to identify which items you could negotiate on.
You are the buyer so never hesitate to ask for a precise view of the calculation methods between the different vendors' proposals. The devil is in the details, you must be able to compare comparable offers (SLAs, Support, etc).
8. Did I feel understood during my discussions with the service provider? Do I feel confident enough to entrust my OMS project to them?
This is a completely subjective aspect, but one that cannot be ignored: your feelings following the discussions with your future service provider. Were they clear? Helpful? Were their arguments supported by customer results? Did they address all your concerns?
Our pre-sales expert's advice: Yes, even in business, feelings have their place. Feeling understood and supported is the basis of any new working relationship, so take it into consideration. However, make sure that the stakeholders on the software vendor's side of the project are identified early on to ensure a consistent service once the project has started.
9. Is the OMS provider well-known in the market? Does it have a good reputation?
The ultimate reassurance: reputation. Where does the chosen solution stand in the OMS landscape? What are its strong suits? A few searches on Google and on specialised media sites will give you some initial answers.
Our pre-sales expert's advice: Working with a provider whose core business is their OMS seems to me to be crucial. For many providers, OMS is only one part of their overall offering. For your project, trust providers for whom OMS is the only business. Also, take a close look at their clients: are they from the same vertical as you? Are they of comparable size?
10. Has the OMS provider already implemented projects similar to mine? Can they share contacts with me for reference(s)?
This is another element of reassurance and not the slightest. Has the service provider already had an experience similar to my project? What references can I relate to? Can I get feedback on working on an OMS project with this provider as a client?
Our pre-sales expert's advice: Taking a reference allows you to have feedback on the implementation of the OMS project and its results. Prepare your questions and don't hesitate to target the crucial points: project guidance and support.