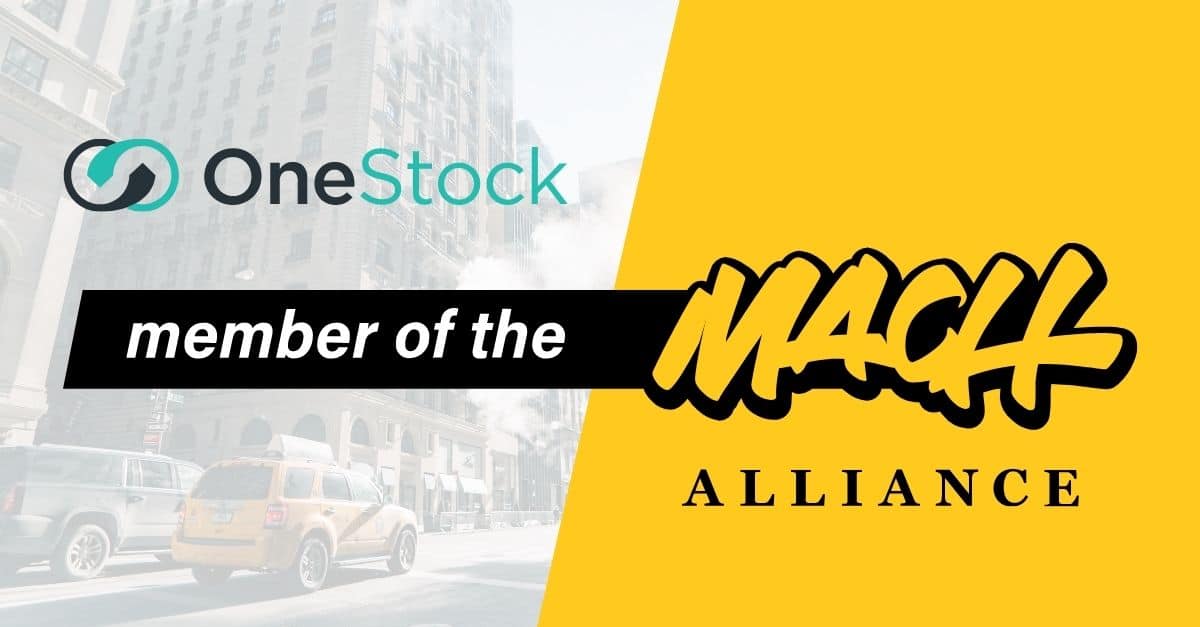 3 min
OneStock joins the MACH Alliance
OneStock, the composable order management platform, is the latest member to join the MACH Alliance, a not-for-profit industry body that advocates for open and best-of-breed enterprise technology ecosystems. In order to join the Alliance, OneStock completed the technical certification steps to meet the organisation's stringent requirements.
Our MACH Certification gives enterprises confidence they are choosing best-in-class vendors that can deliver future-proof technology. With order management central to all channels working together in e-commerce, MACH based order management provides the flexibility needed as fulfillment becomes more complex.
The MACH Alliance aims to educate and support the industry as a whole on what to look out for when moving from legacy infrastructure and going composable. Its certification helps buyers identify vendors, systems integrators, and enablers that embrace the MACH philosophy (Microservices, API-first, Cloud-native SaaS, and Headless). MACH members are committed to developing solutions built on flexible, open, and composable design principles.
We've been working with OneStock for several years now to create a truly omnichannel business and I've always been really pleased with their modern approach and the flexibility of their platform. TFG London are firm believers that the future of tech is composable architecture, providing our IT teams with the speed, agility and scalability to adapt to the latest innovations. Congratulations to OneStock for the MACH certification – I'm sure it will help convince other retailers all over the world to choose OneStock, which I would highly recommend!
A MACH architecture encourages organisations to leverage their technology ecosystem by adopting best-of-breed solutions and microservices to create a 100% measured IT environment. It marks the end of the monolithic approach and the beginning of composable commerce, where each solution is seen as an expert in its market and connects to others through APIs. This approach gives retailers greater agility to meet their customers' expectations and new touchpoints by implementing new functionality in their IT system when they really need it, by selecting a best-in-class solution provider.
We are delighted to be joining the MACH Alliance, which shares a common vision of excellence in delivering the best possible experience for customers. Our OMS has been 'MACH' built from the origin of OneStock, back in 2015. We can't wait to work with the other members of the Alliance to continue building the future of frictionless commerce.
As an order management solution, OneStock has focused its core business on order management and digital solutions to enable retailers, manufacturers and B2Bs to optimise the flow of their inventory. OneStock counts more than 70 customers, including Cultura, Intersport, Pets at Home, TFG, all using our OMS as a core component of their omnichannel stack, integrated into their broader Information System. Being part of the MACH Alliance is further proof of our commitment to building the present and future of enterprise solutions.