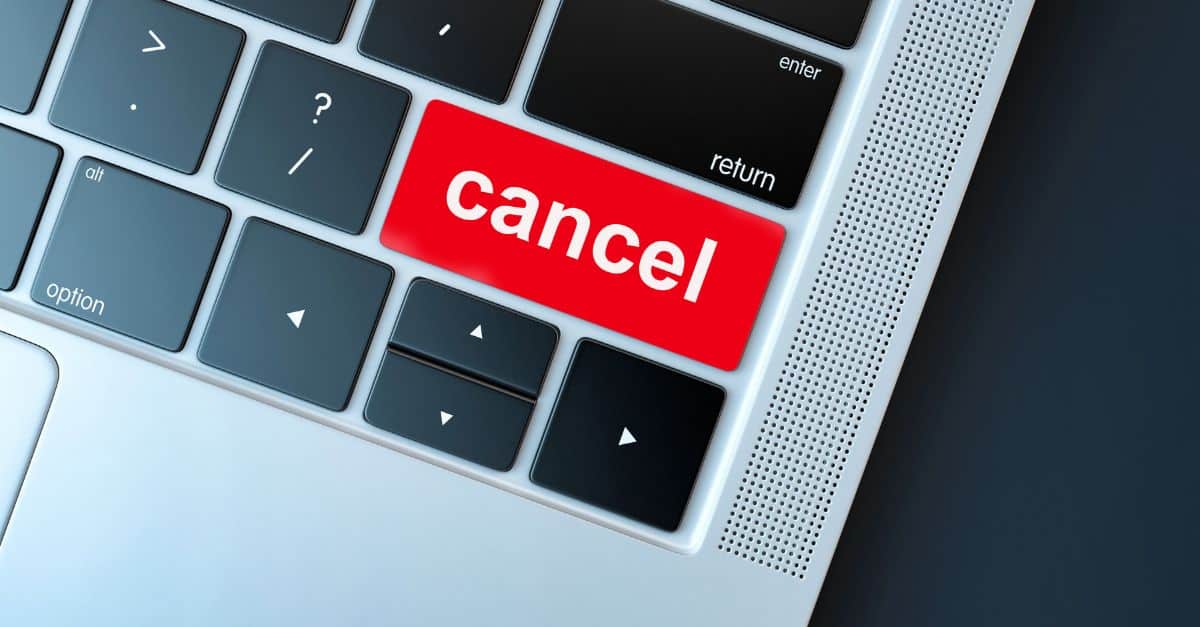 4 min
How the Order Management System reduces order cancellation rates
Whether they are due to out-of-stock items, delayed fulfilment or customer no-shows during Click and Collect pickups, order cancellation always poses a problem for brands, negatively impacting revenue and slowing down the processing of other orders. The Order Management System (OMS) helps decrease cancellation rates in both warehouses and stores. Let's see how.
Using Order Management System data to understand cancellation rates
Allocating human resources to processing an order that will never be shipped or picked up by a customer results in a loss of time and money for businesses. The shipping label printed for the package becomes wasted and other pending orders potentially experience delays in processing.
If the cancellation is initiated by the seller due to an inventory error, for example, it impacts the entire brand's image, leading to decreased customer satisfaction and loyalty.
To avoid, prevent and understand these situations, it is essential to identify the reasons behind order cancellations. This enables the implementation of preventive actions aimed at reducing cancellation rates and preserving revenue.
To achieve this, the OneStock Order Management System integrates an additional module called the Business Intelligence Suite (or BI Suite), which provides extensive data reporting to optimise the strategic management of a brand. The BI Suite includes a category called 'Cancellation Reasons,' which offers valuable insights into this issue. For further analysis, cancellations can be filtered by geographic zones, stores, time periods or reasons.
Thus, if it is observed that a store experiences a high cancellation rate due to customer no-shows, it may be decided to extend the Click and Collect pickup deadlines to allow customers more time to retrieve their items.
Every OMS should provide information to understand why an order is canceled, and identify the actions to be implemented. This data is crucial as it is synonymous with performance.
Implementing Ship from Store to reduce cancellation rates
Once the stocks are unified through the OneStock Order Management System, implementing Ship from Store, which enables the preparation of online orders in stores, becomes an effective approach to reducing cancellation rates.
This omnichannel solution allows online orders to be offered to all eligible stores simultaneously. The 'first-come, first-served' system removes captured orders from the list of proposals, motivating in-store sales associates to be responsive in accepting the orders.
Ship from Store provides additional possibilities to find the desired items for customers. If an item is out of stock in the central warehouse but still available in a store, it can be sent to the customer or quickly made available for in-store pickup. Furthermore, to address customer frustrations, the OMS ensures that if the initially selected store is unable to fulfil the order, other eligible stores will have a new opportunity to take over the order, thus avoiding cancellation.
Utilising store stock can also expedite the order fulfilment process and reduce delivery times by shortening the distance travelled to the final customer, giving consumers less time to change their minds and cancel their orders.
Our Ship from Store solution is equipped with competitive allocation, incentivising stores to fulfil orders. The store that accepts the order the fastest wins the associated reward for processing it. This changes everything, accelerating order processing to reduce cancellation rates and improve customer satisfaction.