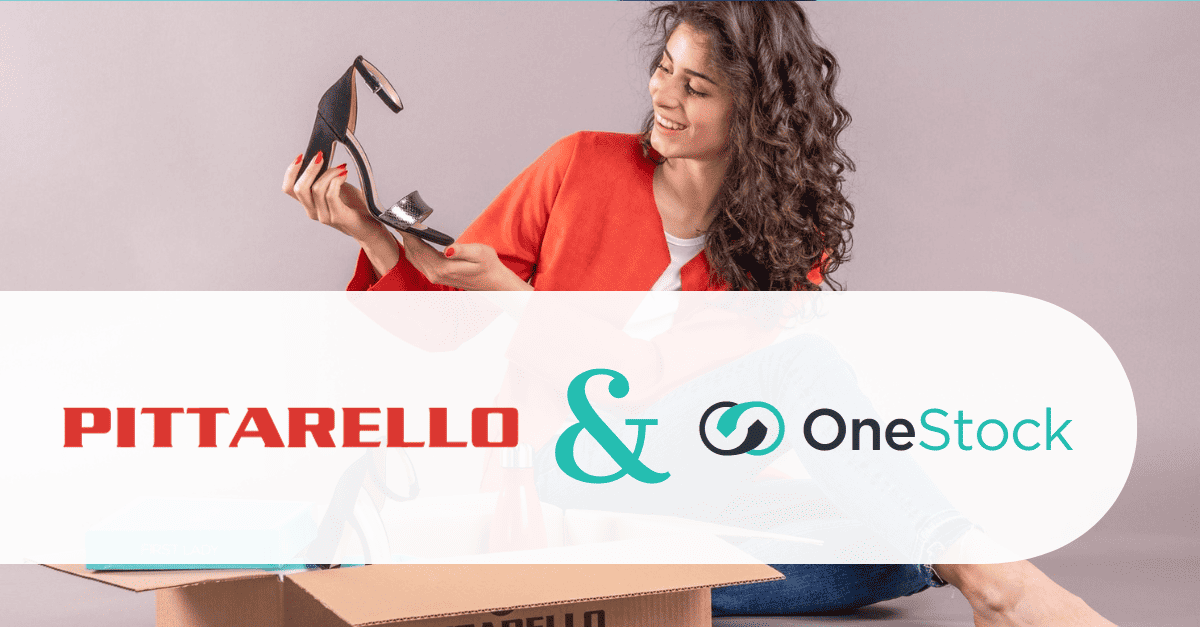 4 min
Pittarello chooses OneStock's Order Management System to foster synergy between physical & digital stores
OneStock is pleased to announce that a leading national footwear and leather goods brand, Pittarello, has joined its list of clients. The Pittarello Group has selected the OneStock's Order Management System for its omnichannel development, both online and offline.
Intelligent order orchestration to eliminate lost sales due to product unavailability
To better leverage the existing stock in its distribution network and avoid excessive stockpiling in its stores and e-commerce warehouse, Pittarello has chosen to collaborate with OneStock to implement solutions such as stock unification, Ship from Store, Order in Store and Click & Collect Express.
OneStock's Order Management System will enable Pittarello to increase sales by making every item available to customers, regardless of its location in the distribution network and the sales channel through which the customer makes their purchase, whether digital or physical. Pittarello will reduce order cancellation rates, increase conversion rates both online and in stores, and effectively coordinate the central warehouse with its 65 physical stores.
"Like any other retailer in the footwear and apparel world, we have a wide assortment and therefore work with limited quantities of each product in the sales network. On one hand, we must ensure size availability, and on the other hand, we must also avoid the risk of unsold items," says Luca Pittarello, E-commerce Manager at Pittarello.
Ship from Store, Order in Store and Click & Collect Express
Thanks to OneStock's OMS, we can finally stop considering e-commerce, and digital in general, as just another sales channel. With omnichannel scenarios, e-commerce will become a 'booster' for stores and will make a series of sales possible that we currently lose simply because the customer can't find the item they're looking for, whether online or in-store.
Three scenarios will be implemented in the coming months:
Ship from Store, which allows products purchased through e-commerce to be shipped from the stores. The global advantage is the ability to sell the same products without tying up merchandise in a warehouse where customers cannot see, touch or try them. Pittarello's e-commerce site will no longer show a product as unavailable for sale as long as it is available in at least one of Pittarello's stores.
Order in Store, enabling store staff to sell products not currently stocked in-store. "This is something that customers have been requesting for a long time. In the future, this solution opens up scenarios for different distribution logic: we could have smaller stores, or at least ones with less stock, to achieve product exposure that is decoupled from physical store inventory" says Luca Pittarello.
Click & Collect Express. Pittarello already offers a Click & Collect service, but today, the purchased items are shipped from the central warehouse, regardless of whether they are already in stock at the store. With OneStock's platform, it will be possible to avoid unnecessary transportation of goods if the store already has the purchased items in stock.
OneStock's Order Management System chosen for its ease of use
Pittarello primarily selected the OneStock platform for these three characteristics:
Its great simplicity and ease of use compared to other platforms. "Our staff were already using the system without any issues within an hour," confirms Luca Pittarello.
Comprehensive functionality that naturally addressed all of Pittarello's needs without requiring additional development.
The orchestration engine and the company's ability to easily, quickly and completely autonomously configure its rules.
"The product takes into account not only the end customer but also the internal customer, making it an easily adoptable tool," concludes Luca Pittarello.