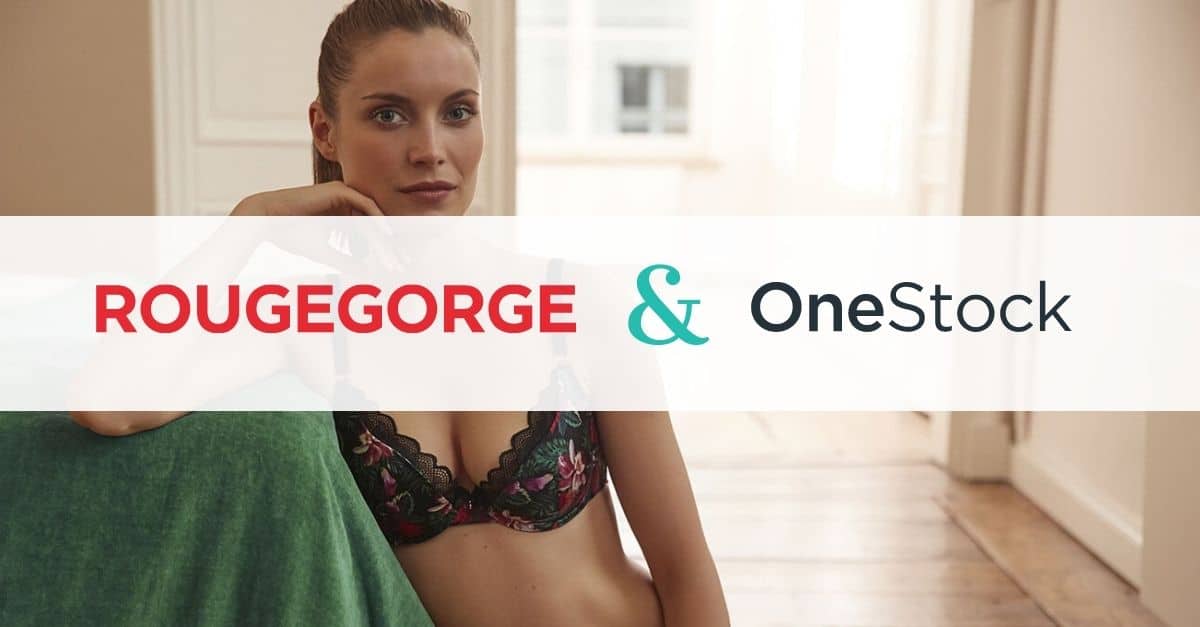 2 min
RougeGorge Lingerie begins intelligent order orchestration thanks to OneStock
OneStock and RougeGorge Lingerie are very happy to announce a major new step in the brand's omnichannel transformation.
Eager to evolve its logistics strategy, the famous French women's underwear brand, has decided to enhance its online and in-store inventory management.
Through extensive use of store based fulfilment, RougeGorge customers will order and pay online and OneStock will orchestrate the shipping of the orders from the most appropriate store according to the volume of stock, rotation, geographical location…
Customers are naturally disappointed when they cannot find their size on an eCommerce website… Ship from Store will give the customer access to the entire estate stock (eCommerce and stores) and therefore enable her to receive the order from the stores when the size or the product is out of stock online. OneStock will also allow us to orchestrate orders according to very detailed scenarios adapted to our business rules. For RougeGorge Lingerie the goal is twofold: to offer a better shopping experience to our customers and maximize the profitability and stock rotation of each store.

Florent Plonquet – Chief Information Officer, RougeGorge Lingerie
We will be back very soon with the analysis of the first results following the implementation of Fulfill from Store for RougeGorge Lingerie.
If you would like more information about our order orchestration solution and its implementation, do not hesitate to contact one of our omnichannel experts.