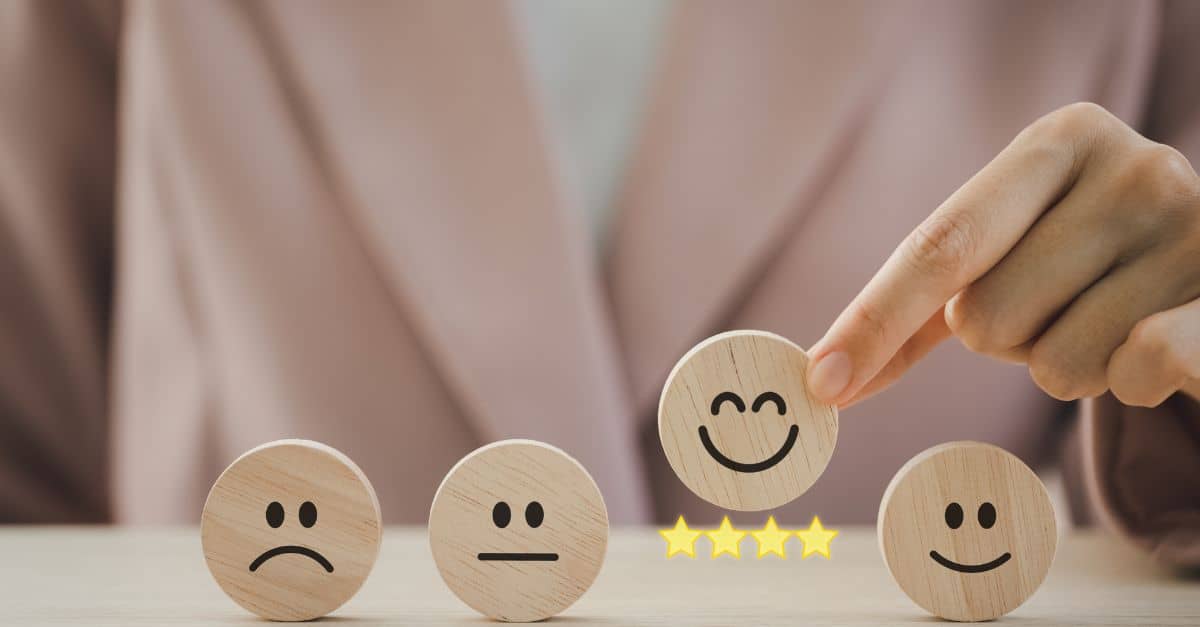 4 min
Your customer promise is the cornerstone of the omnichannel experience
With the rise of omnichannel retail, consumers are seeking more transparency and precision throughout their buying journey. The customer promise has become a crucial topic for retailers.
Your customer promise: the key to a good omnichannel experience
From arriving on an e-commerce site to potential returns and refunds, the customer promise represents a brand's commitment to accompany customers throughout their purchasing experience, with the ultimate goal of ensuring optimal customer satisfaction.
However, there are still areas for improvement when striving for perfect customer satisfaction:
Delivery time: A Shopify-commissioned study by Forrester found that 60% of consumers expect same-day or next-day delivery.
Online and physical store integration: According to RetailNext, 84% of consumers believe retailers should make more efforts to connect their online and physical channels.
Self-service options: At the 2022 Retail Arena, Andrex C. Allison stated that 60% of consumers want access to more self-service solutions in-store, for a personalised experience without human interaction.
Shipping costs: Figures from The Baymard Institute indicate that 49% of abandoned shopping carts are due to high shipping fees.
Both online and in-store, consumers believe that retailers can further improve their customer promise – and this phenomenon will continue as customer expectations increase.
Why is your customer promise so important?
Today, offering quality products to stand out from the competition and meet growing customer demands is no longer enough.
Consumers now seek unique and personalised experiences:
Anticipating needs: In 2021, a McKinsey study revealed that 76% of consumers feel frustrated by the lack of post-purchase personalisation. They expect brands to provide a completely tailored experience in every interaction.
The power of choice: According to a Gfk study conducted with over 7,000 people worldwide, lack of choice is a recurring problem for 51% of them. Whether it's payment methods, delivery options or return processes, consumers seek flexibility.
A customer promise that meets expectations helps to increase conversion rates and loyalty.
Provide the best omnichannel experience by improving your customer promise
The gap between customer expectations and reality can be explained by the challenges faced by omnichannel retailers:
Increasingly demanding customers: Low prices, fast deliveries, diverse shipping options, clear order communications… In the digital era, consumers have grown accustomed to having their every desire met.
Heightened competition: Due to the COVID-19 pandemic, the number of e-commerce sites doubled in 2021, and in 2023 there are now more than 26 million sites worldwide.
Growing e-commerce presence: In 2021, e-commerce accounted for 18.8% of global retail trade. It is expected to reach 24% by 2026. Online sales are growing, raising questions about the future of physical stores. The challenge is to connect both in a "phygital" context to offer the most comprehensive omnichannel experience.
Improving your customer promise is not an easy task. To succeed, it is important to reassure customers at every step of their buying journey, without forgetting the returns and refund process. Here are some recommendations to implement:
Product page: Display all available shipping options with accurate and consistent delivery times even before adding a product to the cart or going to checkout.
Checkout page: Remind the customer of the delivery location, date and time at the time of purchase.
Post-purchase: Keep the customer informed of the progress of their order by providing real-time package tracking, whether it has been delivered or if there are any delays. There are various communication methods such as SMS, WhatsApp, or email, without spamming.
Returns: In the e-commerce industry, the return rate ranges from 20% to 30%. Therefore, customers expect retailers to simplify the return process as much as possible. They want the same level of transparency as with delivery and clear return conditions displayed on the website.
Refunds: A customer's experience truly ends when they are refunded in the case of a return. Refunds should be processed quickly to avoid losing the customer's trust in the brand.
If you have questions about improving your omnichannel customer promise, contact our experts.