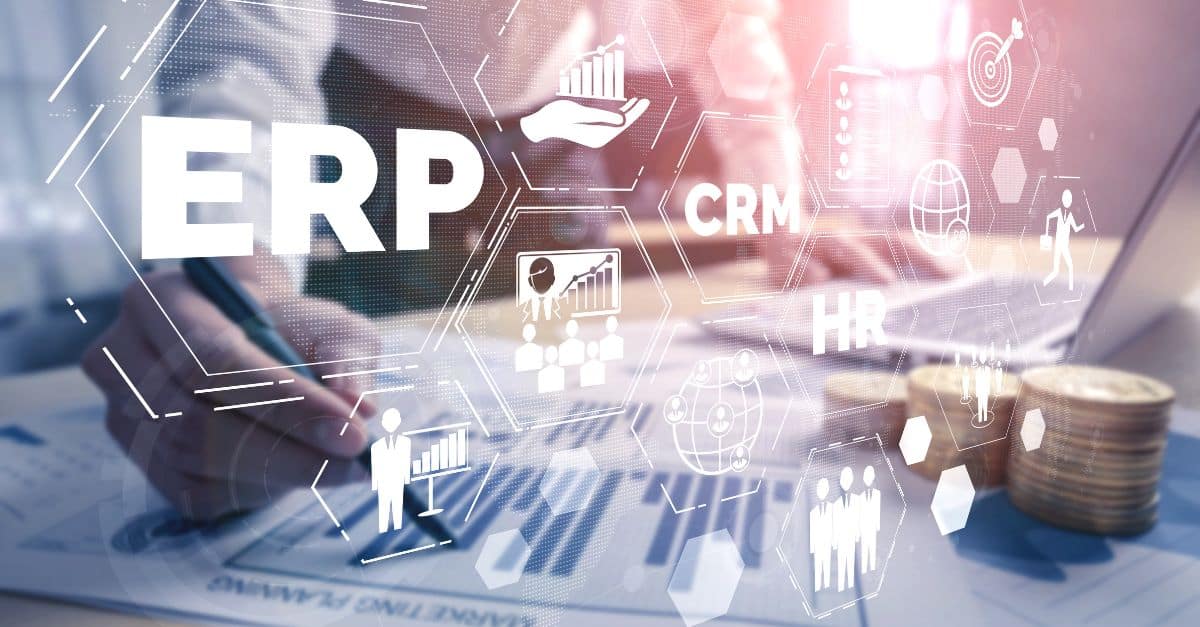 5 min
When do I need an Order Management System, and when is my ERP enough?
Order management continues to be a hot topic in 2023, as more retailers recognise the need to have a unified vision of their stock and the ability to sell any product through any channel. As order volumes grow, and sales and distribution channels expand, delivering fully flexible, customer-first experiences becomes increasingly difficult. More and more B2C, D2C and B2B players are now using an Order Management System (OMS) to help them achieve it.
This trend is reflected in IHL Group's Worldwide Order Management report, which forecasts the SaaS OMS market will grow 278% in five years – from $570.7 million in 2021 to $2.16 billion in 2026.
To stay competitive, you might have considered investing in a specialised OMS to optimise the way you manage your orders. But there's a little voice in your head telling you that your ERP already does a similar job – keeping track of stock and routing orders – and you may be tempted just to bolt a few additional features onto your existing ERP instead of buying a whole new platform.
How do you know which path is right for your business?
It all depends on the complexity of your supply chain
In my opinion, the only way to determine your need is to answer the following question:
How complex is your supply chain?
To be more specific:
Is the fulfilment path of every order you receive known in advance?
If the answer is no – if the fulfilment path depends on the items ordered and/or the delivery method chosen and/or the delivery address – then you probably need an OMS to help you manage this complexity.
If the following points apply to your organisation, your ERP is no longer fit for purpose:
Inventory visibility: When you receive an order, you hope that the items are in the expected location, but you aren't certain that your chosen fulfilment path is the right one. Above all, you're fulfilling orders not just from warehouses, but also from stores, third-party logistics providers, retail partners, dropship vendors, and other locations.
Supply intelligence: You don't have systems in place to minimise splits – perhaps you don't even know how many of your orders are split.
Transportation: You need to manually select the carrier to be used for each delivery.
Product availability: The unavailability rate on your e-commerce site (i.e. the number of items not available for sale at a particular moment in time because they're out of stock) is higher than 25%. (Note: if you don't know your unavailability rate, contact us and we'll calculate it for you for free and with no obligations.)
Customer communications: Your customer service team needs to manually contact customers when orders are delayed.
Returns management: Your ERP is unable to manage the complexity of returns, so you are considering buying a dedicated returns tool.
The main advantages of an Order Management System vs. an ERP
An OMS improves product availability. Thanks to stock unification, an OMS increases the number of product options available to your customers, without increasing buffer stock or overall stock levels. All your products will now be visible and available for purchase through any channel (stores, e-commerce, marketplaces, social).
An OMS delivers a rapid ROI. This is a tool that will pay back in less than a year – probably in less than 6 months – thanks to additional sales (of items that are currently available in your network but remain unsold simply because they appear as out-of-stock on your website) and the optimisation of your fulfilment processes and supply chain (fewer splits, elimination of stock transfers when items ordered are already available in the selected pick-up store, reduced customs duties through diversion of e-commerce orders to stores for local fulfilment, etc).
An OMS provides agility and flexibility. Retailers can easily connect new sales channels (for instance, a new marketplace) and new transportation partners.
An OMS can also manage returns. It's very logical that the same tool that manages the fulfilment of an order – and knows which items have been acquired by a customer and through which channel – should also manage the return journey in a product's lifecycle.
If your business has outgrown your ERP, get in touch with us to discover how our specialised order management capabilities can help you future-proof your business.