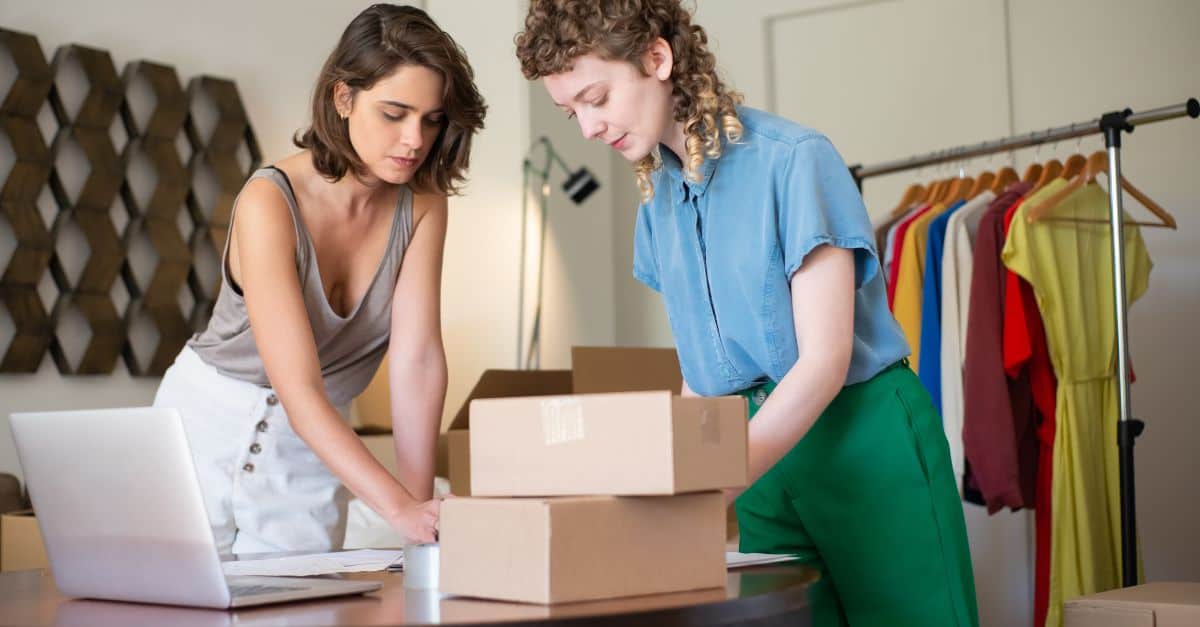 4 min
Why competitive order allocation is essential for Ship From Store
Once in competition, ecommerce and brick-and-mortar have now become complementary as retailers adopt an omnichannel strategy and solutions like Ship From Store, allowing physical stores to ship online orders. However, this also raises the question of order allocation.
Which store should pick up the sale? A competitive order allocation system allows brands to avoid conflicts between their numerous stores, as well as logistic problems. So, what is competitive order allocation?
Ship From Store and competitive order allocation: definitions
Ship From Store
With Ship From Store, the store acts as a mini-warehouse capable of shipping orders placed online. This strategy reduces stockouts, increases sales, and improves margins and overall business performance.
To operate successfully, Ship From Store relies on stock unification, which aggregates all available stock in the business – in warehouses, stores, in-transit and at suppliers – and makes the entire catalogue is accessible to all points of sale.
To achieve this, an Order Management System (OMS) coordinates the process.
Competitive order allocation
Once an online order is placed, which store processes the order?
To answer this question, the OMS comes into play with order orchestration and competitive allocation.
Most omnichannel solutions work in silos: the software identifies a precise store that can fulfil an order based on numerous previously configured criteria. The store can then accept, decline or ignore the order. If there is no action taken by the store, the order is allocated to another point of stock after a few hours and so on.
The problem with these cascading operations is that they can lead to delays and a failure to keep your Delivery Promise to customers.
This is why OneStock, Europe's OMS and Ship From Store leader, has created 'competitive allocation': a unique and innovative order orchestration process.
With this system, the order is allocated to all eligible stores. The first to accept it will be responsible for the fulfilment of the ordered products.
This is the way delivery companies such as Uber and Deliveroo operate.
When a store accepts an order, the order immediately disappears from all the other points of sales initially selected. If it is impossible for the store that claimed the order to process it (for example when a product is damaged), the store associate can indicate it on their terminal and a new request will be transferred to qualified stores.
The benefits of competitive order allocation
Orders are shipped quickly
Competitive allocation ensures fast order processing and on-time delivery by taking advantage of the network of points of sales instead of only involving one store at a time.
Short delivery times are crucial to customer satisfaction. Delays can impact the brand's reputation and cause a drop in turnover.
A motivating factor for store associates
Ship From Store makes it easier for sales staff to achieve their sales targets. This is because the retailer usually attributes the sale to the shop that ships the order.
In this context, competitive orchestration is an effective financial incentive for store staff to be the first to accept the order.
This type of allocation also optimises the staff's days with, for example, a time dedicated to order preparation during off-peak hours.
A fair system
By offering the order to all eligible stores rather than only one, competitive order allocation is a fairer system and can avoid disputes. That is an important point, particularly in highly political retail contexts such as franchised networks.
Optimise your order allocation system
Competitive allocation is an exclusive OneStock feature. Our expertise with hundreds of retail clients allows us to deliver a comprehensive and seamless omnichannel experience.
To find out more, contact us today.