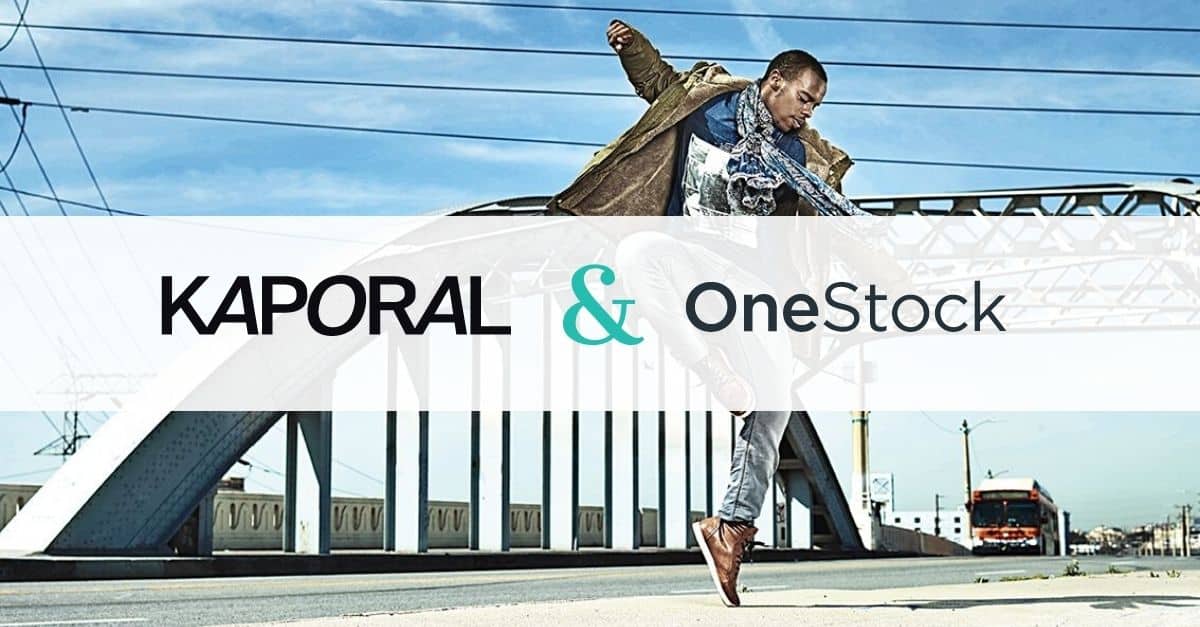 2 min
Kaporal deploy the OneStock Ship from Store solution
The OneStock team is very proud to announce the beginning of its collaboration with the famous French denim and lifestyle brand : Kaporal.
Driven by a genuine desire to reduce stock-outs on its e-commerce site, Kaporal naturally opted for a Ship from Store solution. Thus, when a product is no longer available in the web stock, it is simply sent from one of the shops in the network.
Thanks to the unification of central warehouse and physical shop stock, Kaporal can now display all of its catalogue as available (endless aisles) to online users.
Customers are naturally disappointed when they cannot find their size on an eCommerce website… Ship from Store will give the customer access to the entire estate stock (eCommerce and stores) and therefore enable her to receive the order from the stores when the size or the product is out of stock online. OneStock will also allow us to orchestrate orders according to very detailed scenarios adapted to our business rules. For RougeGorge Lingerie the goal is twofold: to offer a better shopping experience to our customers and maximize the profitability and stock rotation of each store.

Nicolas Ciccione – E-Business & Customer Relationship Director, KAPORAL Group
We will revert back shortly on Kaporal's first results post deployment of OneStock OMS.
If you need more informations on our Ship from Store solution and its implementation process, please do not hesitate to contact one of our omnichannel experts.