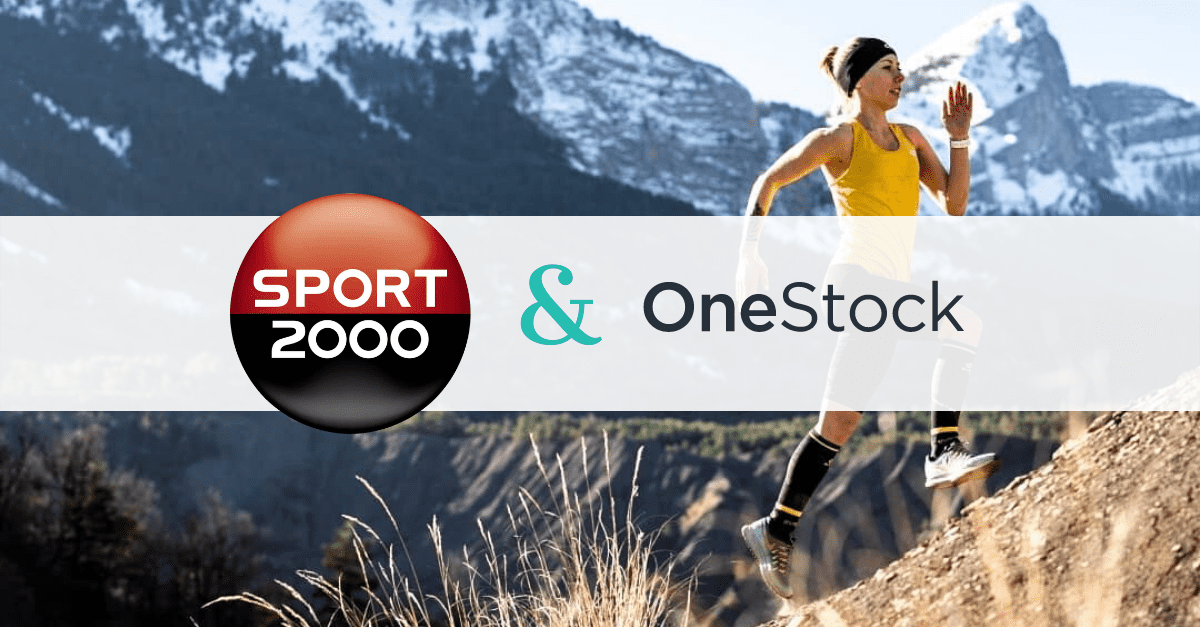 3 min
Sport 2000 puts OneStock's OMS at the heart of its digital transformation plan
The cooperative, Sport 2000 France, the third largest sporting goods brand in France boasting a network of 240 stores, generated 621 million euros of turnover in 2018. Sport 2000 France has experienced consistent growth since 2015 and bases its strategy on a close relationship between its stores and its customers. In order to accelerate its growth and reach 900 million euros of turnover by 2025, the brand is launching its 'CUP 2024' plan, which is based on strong local business and the true DNA of the brand, and adds to these the omnichannel dimension.
Stock unification and store digitisation: two key elements of local business
The Sport 2000 store network can currently be found in towns of less than 80,000 inhabitants and mostly in urban areas, with stores of a manageable size (1000 to 1200 square metres). It is therefore very difficult, if not impossible, for a store to offer the entire range with sufficient stock.
Without waiting for the launch of its e-commerce website, which is scheduled for the end of 2020, Sport 2000 France has decided to unify its store stock and to provide each store with a digital tool on which orders can be placed.  Soon, each store will have access to the whole range available throughout the network (endless aisles) and this will allow the customer to place an order even if the product is out of stock or not part of the range available in that store. Depending on the items in the customer's basket, they may be shown a variety of different delivery methods: home delivery (standard or express), express Click & Collect, in-store collection or collection from a pick-up point. The aim is to eliminate the first issue in the purchasing journey, which is knowing whether the product is available, whilst guaranteeing a high-quality and reliable delivery promise for the end consumer.
An OMS project which highlights OneStock's expertise
With more than 30 key projects undertaken, OneStock's expertise in deploying omnichannel projects in the sporting goods sector and similar environments has enabled Sport 2000 to identify the added value of having an Order Management System (OMS). For the first time, OneStock will undertake a project with a customer who does not yet have an e-commerce website.
The value of this project lies in OneStock's ability to unify the stock from all stores and orchestrate omnichannel orders from the stock location that can most quickly fulfil them, according to business criteria that can be economic, ecological, logistical or commercial, whilst ensuring the delivery promise made to the customer.
The core features of OneStock's OMS, such as stock unification, orchestration and order management, combined with the store assistant app, will enable Sport 2000 to take full advantage of being omnichannel and therefore significantly increase its turnover.
We have found the right partner; OneStock is working with us on stock unification, a highly cooperative solution, because it is nothing more than the gathering together of resources for the benefit of the group and to improve the service we provide to customers."

Stéphane Solinski – CEO, Sport 2000 France
As part of the deployment of this major project, OneStock will be connected to Infor M3 (ERP) and Ginkoia (POS System).