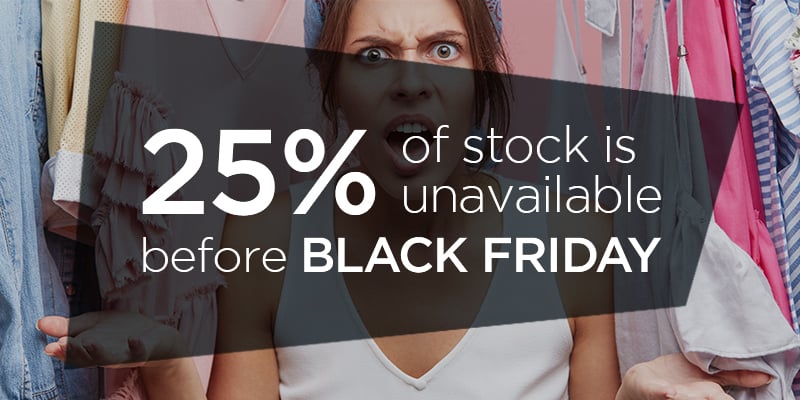 1 min
Quarter of online fashion stock unavailable as Black Friday approaches, new research reveals
A quarter of UK fashion retailers' stock is unavailable online as Black Friday approaches, according to new research.
Stock unification technology specialist OneStock analysed 100 large and mid-sized fashion retailers and found that, on average, a quarter of all SKUs were missing from the brands' websites four weeks before the promotional weekend.
A significant number of out of stock items ahead of one of the biggest events in the retail calendar will likely result in lost sales and deter shoppers from returning.

Romulus Grigoras – CEO, OneStock
"Overall, £1.39 billion was spent online on Black Friday last year. Giving customers access to store stock when items sell out during peak trading periods not only enables order fulfilment, but reduces the number of unsold products at the end of the season."
OneStock's research analysed the average unavailability rate on 23 October 2018, four weeks before Black Friday, among prominent fashion retailers.