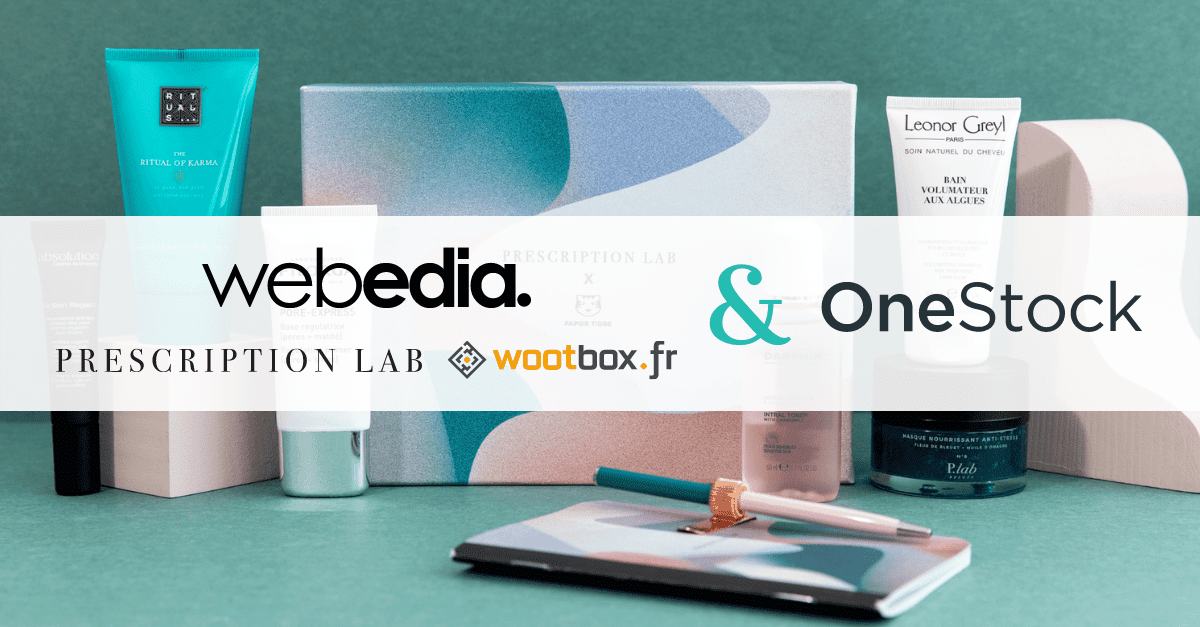 3 min
Webedia selects OneStock OMS for its e-commerce websites
Here's an exciting new omnichannel project for OneStock: Webedia, the French specialist in digital publishing has just selected OneStock Order Management System (OMS) to optimise and accelerate its e-commerce activity.
The leading digital entertainment group that owns famous websites such as AlloCiné, Jeuxvideo.com, Puremédias, Purepeople, Purebreak, Terrafemina, 750g, and Easyvoyage is now also exploring a different business model with two e-commerce websites: Prescription Lab and Wootbox. Prescription Lab Je offers an online shop and a subscription system to receive beauty boxes, while Wootbox is aimed at "geeks" (or wooters for insiders) with a shop and boxes full of goodies and merchandise from Marvel, Harry Potter, Star Wars or Dragon Ball Z.
The Order Management System to unify e-commerce websites and marketplaces
Initially, the Order Management System will interface with the logistics partner (Third-Party Logistic or 3PL). This 3PL connection will enable structured exchanges between the different e-commerce sites (Prescription Lab, Wootbox) and the marketplaces.
As Webedia's products are sold not only on their own sites but also on marketplaces such as Amazon, it is essential to be able to manage the delivery promise, especially with services like Amazon Prime.
With the OneStock Order Management System, Webedia will have a unified view of orders and stock. The OMS will not only enable accurate and reliable stock information on the various e-commerce sites but will also allow orders to be centralised and redirected to the 3PL.
Subscriptions and retail products: an optimised delivery promise from launch
With the launch of its new e-commerce site P.Lab Beauty, Webedia is adding yet another string to its bow by directly marketing its own brand of cosmetics that are already present on the Prescription Lab site.
For the first time at OneStock, their Order Management System will be orchestrating different types of orders: single items as well as subscriptions (monthly, yearly) from different web channels.
Webedia has strong ambitions for the development of its e-commerce activity. We needed to structure ourselves using an agile OMS, able to connect quickly with our 3PL. The OneStock team understood our needs and were able to provide excellent advice during the deployment phase. We greatly appreciated their know-how!

Maguelone Piaraly – E-Commerce logistics manager, Webedia
Deployed in just a few months, this Order Management System is placed at the heart of Webedia's IT system and is connected to the e-commerce sites as well as the 3PL for logistics.
The entire OneStock team is delighted with this new and innovative collaboration and looks forward to giving you full feedback on the project in a few months' time.