Hobbs puts customer experience first with In-Store and Virtual Appointments and Click and Collect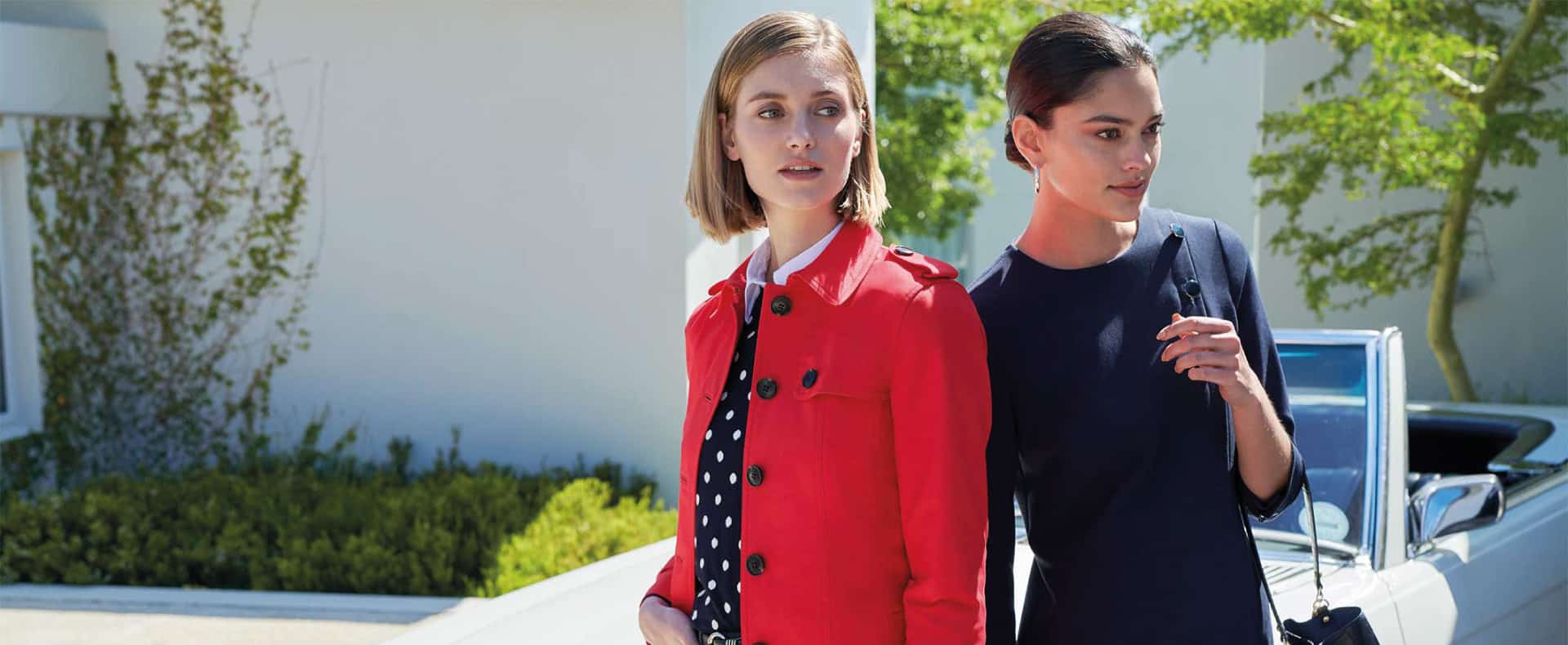 Faster pick up times with Click and Collect
With OneStock's OMS, Hobbs was able to improve its Click and Collect capabilities across the business. The user-friendly and intuitive employee interface allows Hobbs' sales teams to adopt the new solution quickly and orchestrate over 100 orders per day.
Click and Collect has enabled Hobbs' customers to collect their items in the store of their choice as soon as possible, whilst simultaneously reducing costs and shipping delays. This delivery method also gives the retailer the opportunity to put more items in their customer's shopping basket by cross-selling products.
100+
Click and Collect orders orchestrated
per day
35%
of all appointments booked by Hobbs
customers are Virtual Appointments
2 months
only to implement the In-Store
Appointment solution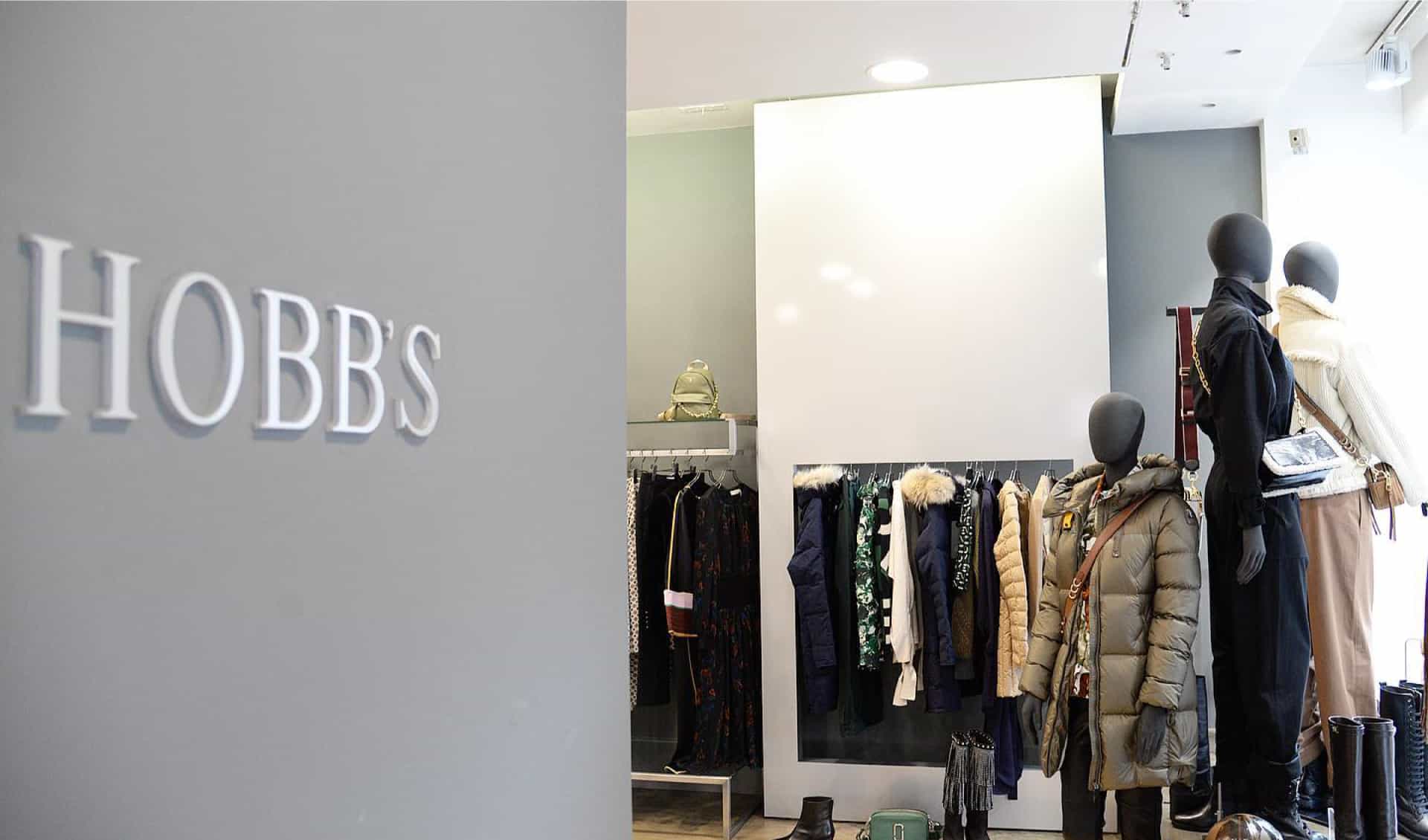 In-Store Appointments: a unique tailormade customer experience
Launched across all 59 of its UK stores within just a couple of months of implementation, the In-Store Appointments service enables the retailer to offer its customers much more personalised shopping experiences. In just a few clicks, Hobbs' customers can book an In-Store Appointment online at the time of their choice. They can then answer some questions regarding the specifics of their visit including their clothing sizes, their budget, the type of clothes they like/dislike and the items they're looking for.
All this information is then available on the vendor interface, allowing the store teams to prepare a selection of items in the fitting room in advance so that everything is ready for when the customer arrives in-store. Appointments can also be made directly in the vendor interface, meaning that a customer in-store can make an appointment for a future date.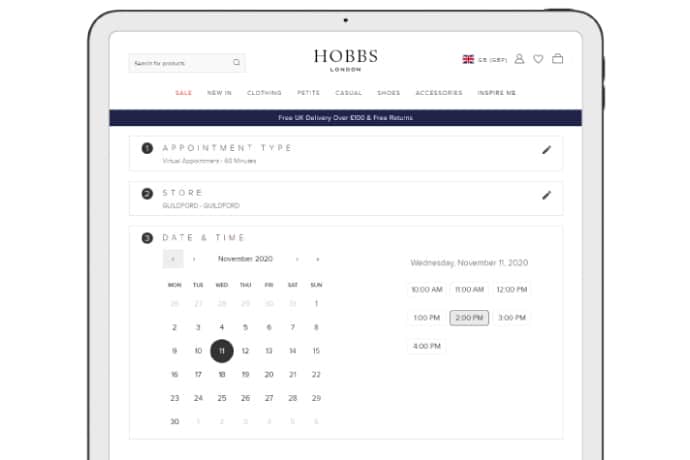 At Hobbs we strive to give all our customers a unique and exclusive shopping experience. Working with OneStock has allowed us to ensure that we offer the best possible services for our customers by offering them personalised appointments whether it's online or in-store and Click and Collect delivery options. OneStock understood our needs immediately and have been able to offer excellent advice throughout our collaboration."
Making shopping safer and easier with Virtual Appointments
During a time when shopper safety is at the centre of concerns, Virtual Appointments allow Hobbs to continue to interact with and offer a unique experience to their customers without having them leave their homes. On average, 35% of all appointments currently booked by Hobbs customers are virtual appointments, which shows the growing interest in this type of service.
The booking process is very similar to the In-Store Appointment process, with the customer selecting a date and time, and answering a few questions concerning their preferences. They then receive a Zoom video link for the date and time of the appointment. During the appointment, the store staff will select some items for the customer and offer advice and recommendations based on what the customer is looking for. Through the Order Management System, the sales staff can then place an order for the customer and have the items shipped directly to the customer's address upon payment.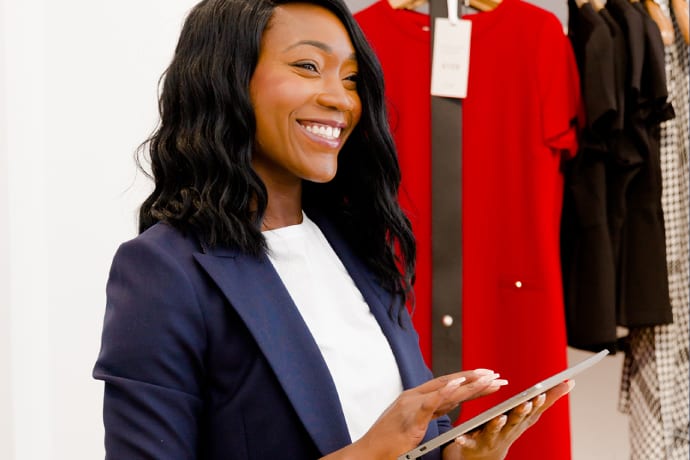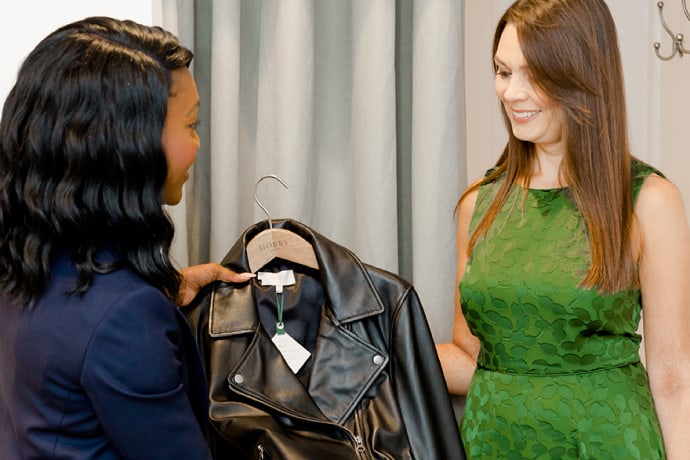 In the last few months, as shoppers have flocked back to stores, over 100 In-Store and virtual appointments have been made by Hobbs customers. Since launch, In-store and Virtual Appointments have generated over £187k in additional revenue. For this omnichannel project, OneStock connected with Hobbs' existing IT system, including a Salesforce Commerce Cloud ecommerce platform and a CIMS (Tactive) ERP.
With the importance on customer experience in the luxury industry, Hobbs has placed this at the centre of their omnichannel roadmap in a bid to optimise their customer proposition. The whole OneStock team is very happy to be working with such an iconic and customer-focused brand.
Omnichannel features deployed for Hobbs