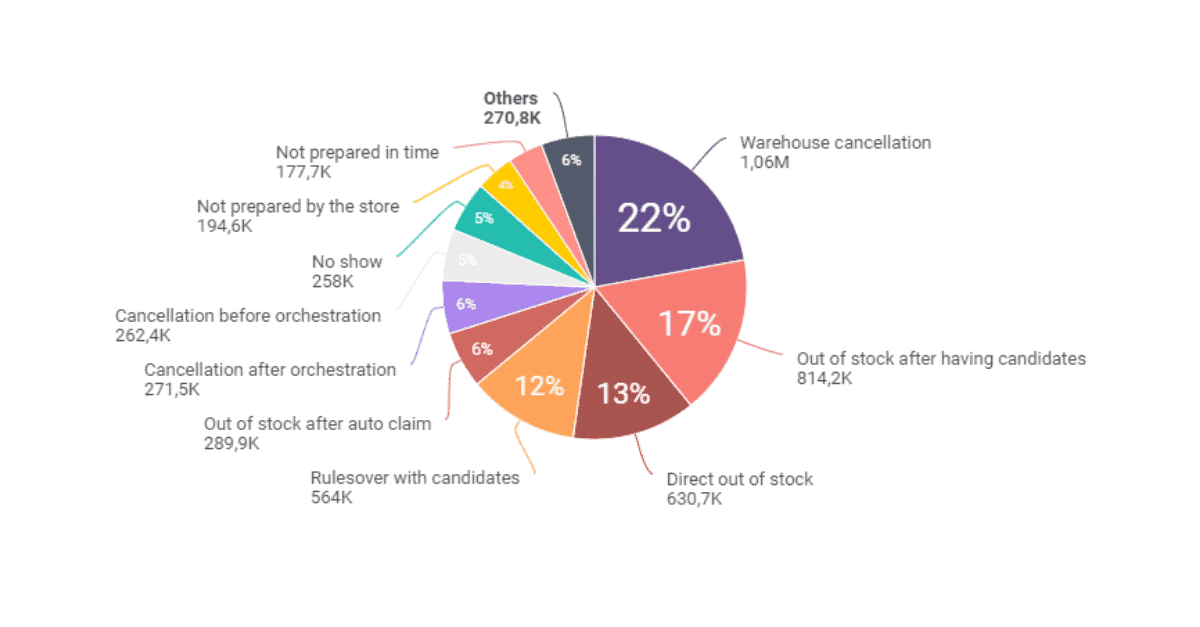 4 min
Analysing store performance: order splits, cancellation rates & more
In a highly competitive business environment with multiple dualities – brick-and-mortar and e-commerce, traditional retail and pure players, fast fashion and the circular economy – being able to accurately analyse the impact of your business strategies is a real game changer.
OneStock has launched a new business intelligence tool, the BI Suite, to help you better understand performance across your company.
Discover how it works in this article, with an example of its implementation.
How does the BI Suite work?
The OneStock BI Suite is a reporting tool that allows you to better understand and analyse your omnichannel order management. The data contained in this module allows you to identify, at a glance, current performance and potential areas for improvement.
The BI Suite is a simple and intuitive tool available directly from the OneStock back office. To connect to it, you use the same login and password – it is not a third-party tool. Once logged in, you have access to a set of pre-built dashboards, grouped by topics according to a logical breakdown.
The BI Suite is based on a very powerful and innovative solution, SiSense, which offers advanced data analysis capabilities while being a very intuitive tool.
Example of available performance reports: Cancellation Rate Study
Cancellation rate analysis is a must for any business looking to improve the performance of their network. Beyond the obvious financial consequences, cancellation rates also have a strong impact on brand image, customer satisfaction and loyalty.
By browsing through our BI Suite reports, you will have access to a 100% cancellation directory that provides you with detailed views, in volume and value, of item and order cancellations. The real impact of cancellations on your business is quantified and analysed here.
These results are then broken down by time period, delivery method or sales channel to allow you to analyse the impact of each element on the cancellation rate and to answer specific questions. For example, does the cancellation rate spike during sales or Black Friday? Are store-prepared orders more affected by total or partial cancellation than warehouse-prepared orders?
Last but not least, OneStock BI Suite also shares insight into the reasons for cancellations. You will discover, with precision, the most cancelled items and the reasons for these cancellations. A global view will show you the number of orders cancelled due to stock shortages, extended preparation times in store, extended preparation times in the warehouse, incorrect set-up of your orchestration rules, and so on.
Cancellation rate reports are an integral part of our BI Suite and provide actionable data to improve the performance of your business.
To find out more about our BI Suite or schedule a demo, contact us today.