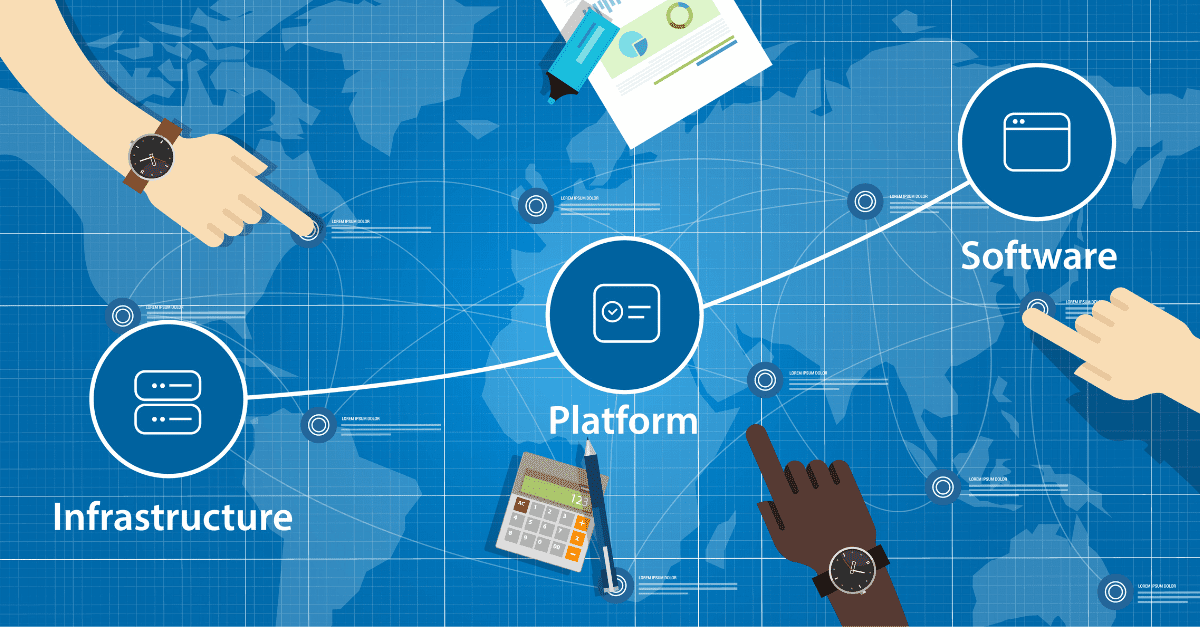 5 min
What is Composable Commerce?
In an omnichannel world, customers want to benefit from new, immersive, and varied digital experiences, and this requires brands to develop their online presence across multiple sales channels. As a result, new digital touchpoints are regularly being added to the e-commerce buying journey.
In line with this evolving digital environment, as well as new customer behaviours, e-commerce brands are now investing a lot of effort and money to ensure their IT systems are agile enough to easily adapt to change. Why? Because they all want to be in the race. E-commerce innovation and new touchpoints are creating market demand, and brands need to be in pole position to meet customer expectations.
In this context, monolithic architectures don't deliver enough value. To easily adapt to any request or change, brands are now moving to an architecture that meets their business needs. An architecture that creates a fluid communication between all the solutions they currently use for e-commerce.
This architecture is composable commerce.
What is Composable Commerce?
Composable commerce is an architecture that enables brands to easily coordinate all their best-of-breed commerce solutions. In addition, brands benefit from a 100% secure ecosystem based on the solutions they choose according to their business needs and priorities.
Composable commerce is at the heart of the MACH initiative, which is based on microservices (API-first, cloud-native, headless) and differs from traditional e-commerce approaches by considering all IT services individually, connecting them through APIs and delivering significant benefits:
Agility: Composable commerce is a modular and agile approach that considers each service or stack as replaceable and scalable. It gives brands the ability to easily move from one service to another, always adapting to business objectives and priorities by adding or removing a stack without negatively impacting the entire ecosystem.
Flexibility: No business is static. Consumers evolve, new digital channels emerge, business needs change. With a composable architecture, organisations can choose new best-of-breed services as they emerge.
Performance: The time it takes to update and maintain an e-commerce ecosystem is now less than ever. This means faster time to market, faster results, increased online conversions, better brand image and omnichannel journeys.
Why switch to Composable Commerce?
OneStock believes that composable commerce is a real opportunity to create superior and best-in-class omnichannel customer journeys. We believe that composable architectures will be adopted by most organisations over time, as it is based on adoption of the best providers, so that companies can benefit from real expertise in every area. In this sense, the monolithic approach of relying on a single system to manage all of a retailer's e-commerce operations doesn't make sense anymore.
A typical composable stack will leverage the specific roles of e-commerce players to help brands serve their customers at every stage of the e-commerce journey: site search, marketplaces, content creation, ad platforms, merchandising, checkout, payments, fulfilment, email, SMS, customer service, customer loyalty, customer reviews, and so on.
We recommend that every organisation move to a composable model to increase team efficiency and quickly adapt to any new business need. Whenever your business identifies a new touchpoint, you can create new personalised e-commerce experiences thanks to API-first and headless architecture. That's a competitive advantage.
By 2023, organisations that have adopted a Composable Commerce approach will outpace the competition by 80% in the speed of feature implementation.
Are Composable Commerce and Headless Commerce the same?
Although we can consider headless as the first step towards composable commerce, there are some differences between the two technologies.
In an article dedicated to headless, our CPO, Vincent Vila, defines headless as a technology that allows e-commerce players to separate front-end (what is displayed) and back-end (data). This system, based on APIs, provides the possibility of improving a front-end or back-end, easily adding new stacks without affecting the whole e-commerce environment.
Headless is kind of a prerequisite for composable commerce. Composable commerce allows headless technologies to go further by building their own personalised e-commerce platform based on best-of-breed solutions (CMS, PIM, DAM, etc). Composable is the best architecture today to meet customer demands and create innovative e-commerce experiences while adding modularity, flexibility and performance. In a world of record-breaking e-commerce sales, a digital journey must seamlessly integrate multiple channels while providing an experience that is specific to the customer's needs.
What about Composable Commerce and MACH?
We usually see the MACH Alliance at the heart of composable commerce, so let's explain why.
The MACH Alliance is an organisation of innovative solutions that encourages companies around the world to adopt modern technologies. To join the MACH Alliance, companies must go through a selection process and demonstrate that their architecture is aligned with MACH's requirements: Microservices, API-first, Cloud-native SaaS, Headless.
MACH and composable architectures believe that a business must be free to choose and easily implement best-of-breed technologies to deliver a personalised e-commerce journey that meets its business needs today and, above all, in the future.
OneStock offers a MACH-certified architecture to support businesses' efforts and ensure they can benefit from a modular approach that facilitates growth, conversion and scale in an e-commerce environment.
Ready to migrate to a composable commerce model? OneStock can help – request a demo of our MACH-certified solutions now.