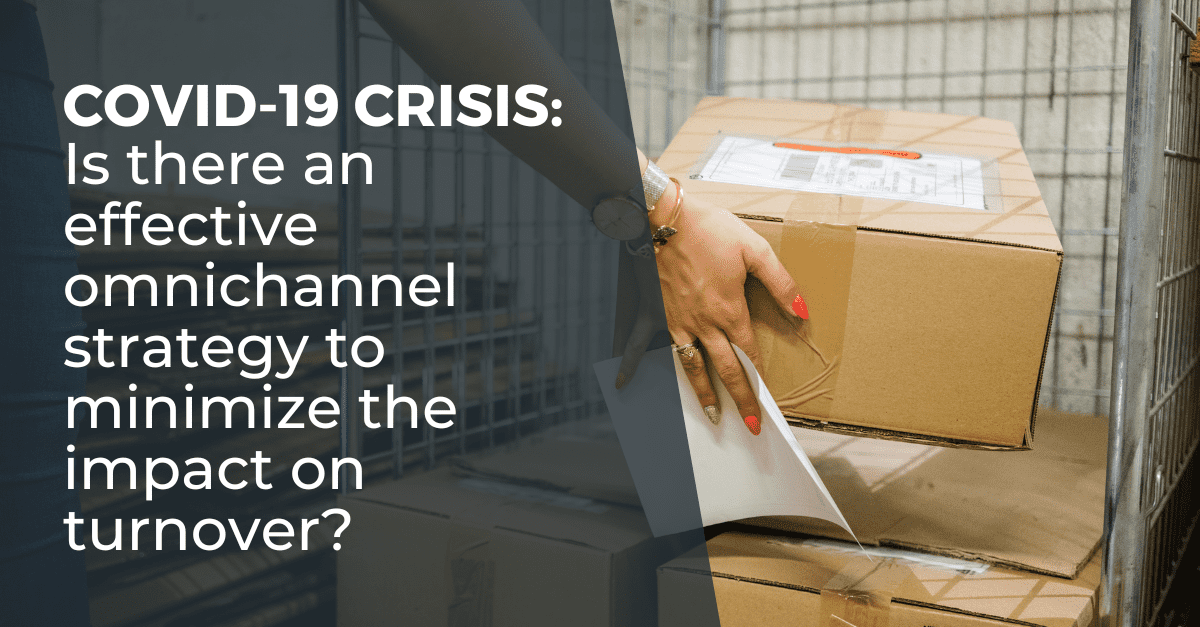 3 min
3 omnichannel strategies to minimise the impact of the COVID-19 crisis
No one can ignore the COVID-19 crisis, which is now spreading worldwide. The current pandemic and its huge impact on industries, including that of retail, has prompted us to analyse potential omnichannel action plans.
We suggest exploring three omnichannel strategy ideas in order to minimise the impact of the COVID-19 crisis on turnover.
The relevance of these ideas will change depending on the measures announced by the government.
1. Adjust your stock on every sales channel
Thanks to stock unification, you can quickly switch your store and wholesale stock to your online sales channels, e-commerce, marketplace, private sales, etc.  Make sure you can make this switch without any adverse effects.
E-commerce platforms are heavily used (when they are not closed down), and the challenge is, first, to adapt your range to the crisis context and then to maintain a good availability rate and depth of stock in your online store.
The French retailer Orchestra, which provides children and baby goods, will only provide the basic necessities for children. The same goes for French garden centre brand Truffaut with animal food.
2. If possible, involve sales staff in store to prepare and ship packages
Most physical outlets are now closed to customers.
For retailers who sell products which are basic necessities, the Ship from Store solution (shipping packages directly from stores) will allow them to take advantage of in-store stock and optimise the productivity of their store staff.
As an example, a store, depending on the retail sector to which it belongs, can ship up to 800 packages per day.
3. Take advantage of the most resilient logistics solutions or postpone shipments
Automated segments of your logistics process are worth using. If they are available, choose delivery methods such as lockers.
You should take advantage of carriers who continue to provide a service and adapt your Delivery Promise, for example, offering only standard delivery if your express logistics operator is no longer available.
Showing solidarity with and minimising the risk of exposure to the virus for your staff and carriers is essential. You can do this by offering a deferred delivery: your online store is accessible, customers pay for their items, the stock is put aside and shipping is guaranteed at the end of the lockdown or confinement period.