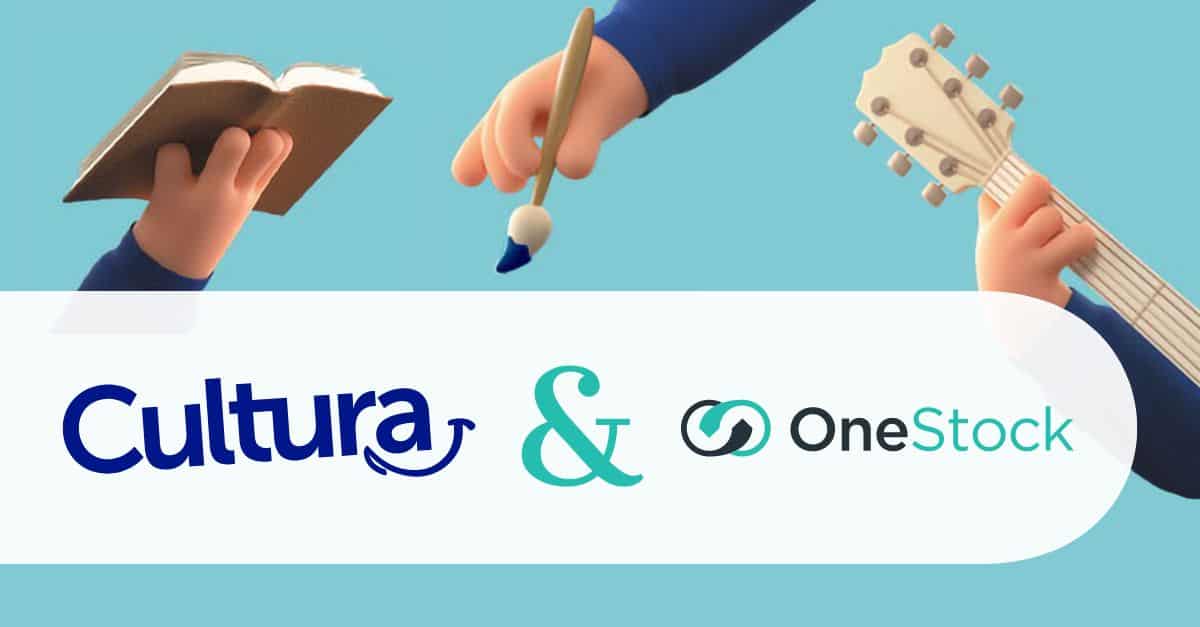 4 min
Cultura x OneStock: how omnichannel has made culture more accessible
Books, music, video games, drawing and cinema – everything related to art and leisure is available at Cultura. Since its creation in 1998, the retailer has been facilitating access to culture in all its forms. With the aim of offering the most complete range possible to enable anyone to practice and appreciate art in their own way, Cultura manages a huge number of different items in its stores. In 2019, the French company turned to OneStock, the European leader in order management, to find answers to its stock management problems with its very first Order Management System (OMS).
Here's a look at what Séverine Candau, IT Domain Manager at Cultura, had to say at the 2022 One to One Monaco event.
Taking the first steps towards omnichannel with Reserve and Collect
Ten years ago, Cultura was already strengthening the mobility of its sales advisors and its proximity to customers with its mobile app, Culturapp. The company was ahead of its time in showing its willingness to move to omnichannel via the development of e-booking: based on a third-party solution, this allowed in-store customers to place an order on Cultura.com via a sales advisor.
However, the sales advisors, also known as "Culture Brokers," had to use the solution's back office to manage e-bookings.
OneStock OMS now allows Cultura to synthesise and streamline the entire customer order process. With OneStock e-booking, the customer can check the availability of an item in a store and reserve it before visiting, without having to pay in advance.
With OneStock, we were initially able to come and interconnect our tool to the OneStock application via the API, and we were also able to easily integrate the Widget. In fact, initially, we relied on the OneStock Widget and were able to integrate it very easily on our site to be able to make this transition.
It was no longer necessary to rely on the experience of some of its sales advisors to find specific items that customers wanted. It became possible to reinvent the customer experience in-store and to be able to fulfil all orders.
With the implementation of omnichannel, all orders are processed in the same system and customers, whether in-store or online, receive the same service.
From now on, when a customer reserves a product on Cultura.com, the store has one hour to respond and put the product aside. The order is held for 48 hours. The best part: all products are open to e-booking, based on the available stock in any store.
Cultura has been able to make e-booking available to all customers – and connecting them with its cultural ambassadors through this new ordering process has already proved its worth: e-booking represents 25% of the brand's e-commerce transactions.
Cultura: going further with omnichannel
In an effort to simplify and integrate all of its customer orders, Cultura has decided to deploy several omnichannel solutions through OneStock OMS to improve the customer experience:
Order in Store allows Cultura to place customer orders directly from stores. This allows Culture Brokers to consult all the different stock points via the sales interface and select a delivery method according to the customer's needs.
In an omnichannel context, Future Stock acts as an additional stock point through which Cultura can complete a customer order. Future stock enriches the product catalogue, particularly in the event of stock shortages, by including stock in transit or that can be reordered from the supplier.
The Delivery Promise gives the end customer better visibility of all possible methods of fulfilment, the associated costs and lead times depending on their location, the products available and where they can be collected from. The result: the best delivery options and optimisation of logistics flows while maintaining a high level of customer satisfaction.
Connect your brand with more customers. Talk to us about your omnichannel ambitions today.