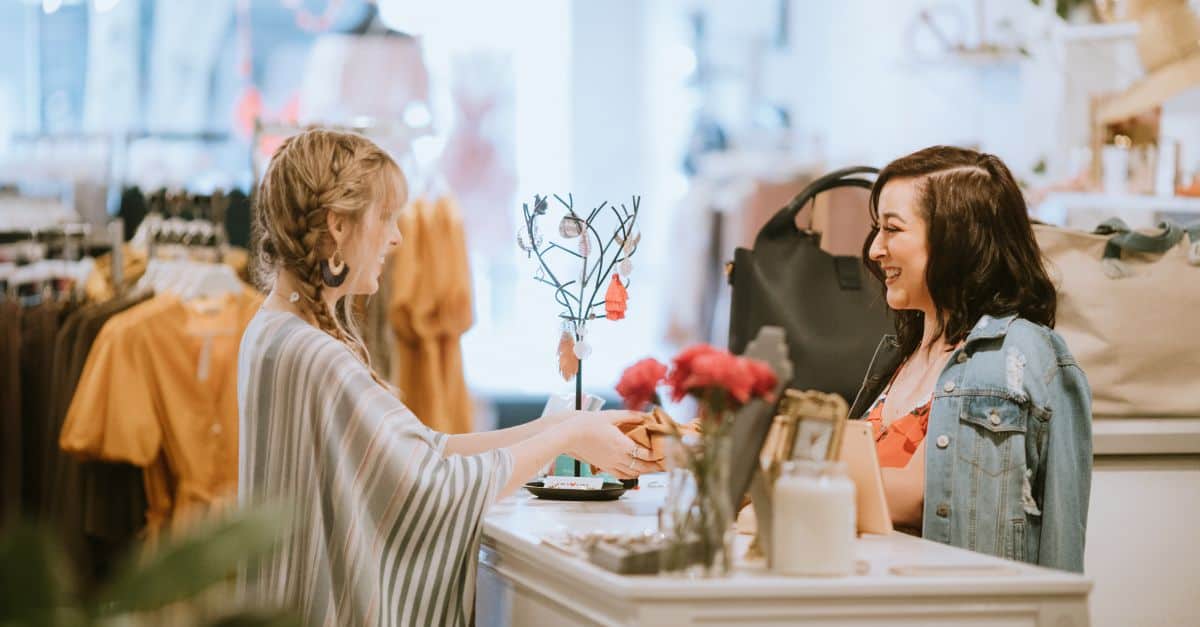 7 min
How to make customer returns your competitive advantage
It's to be expected that as e-commerce sales increase, so too will the number of customer returns. However, as the cost-of-living crisis continues and shoppers become more selective with their spending, growth in returns is now outpacing growth in sales.
Recent data from ReBound shows that returns grew 26% in 2022, while e-commerce revenue is forecast to grow just 8.43% per year over the next five years.
In the past, customer returns have been considered an unavoidable cost of doing business. Now, as the rate of returns escalates, it is essential for retailers to implement a dedicated reverse logistics strategy – not only to protect their profitability but to deliver a frictionless, convenient returns experience that will keep customers coming back.
According to USPS, 92% of customers will make another purchase if the returns process is hassle-free, providing an opportunity for retailers to boost sales, improve margins, drive loyalty, and turn customer returns into a real competitive advantage.
5 essential elements of a winning returns policy
Your returns process could be the final step in a first-time customer's journey with your brand – but if you want a chance of converting them into a repeat customer, you need to treat returns with the same importance as the initial sale.
Two-thirds of shoppers will check a brand's returns policy before placing an order and more than half have abandoned a purchase due to a difficult returns process.
A strict, inconvenient returns policy won't help you acquire new customers – and it may even drive existing customers toward competitors with more attractive policies.
Instead, retailers need to offer flexible returns policies coupled with optimised returns processes. This won't just help you convert more sales; it can also reduce return rates and curb the rising costs of reverse logistics.
Here are 5 points to consider when developing your returns policy:
1. Multiple return methods
To improve conversions, retailers offer a range of convenient fulfilment methods, including home delivery, collection from a pick-up point and Click & Collect. For a consistent customer experience, a number of omnichannel hassle-free return methods must also be available, including home collection, mailbox returns, return to a drop-off point and in-store returns.
However, many brands still demand that orders be returned through the same channel they were purchased, not allowing customers to post back store purchases or to return online purchases in-store. This puts up unnecessary barriers that put customers off.
According to conversion consultants Invesp, 62% of shoppers are more likely to shop online if they can return their purchase to a physical store. Give your customers the option to return any order through any channel and you give them more reasons to convert.
Recommendation: Treat in-store returns as a second opportunity to convert online shoppers. When a customer visits a store to return an online order, store associates can find out the reason for the return and suggest alternative products, with personalised recommendations based on their browsing history, wish lists or past purchases.
2. Extended return period
Many retailers give customers the minimum legal requirement of 14 days to return an item, but a 2021 Sendcloud survey found that 40% of shoppers will not order a product unless the returns period is at least 30 days.
Long return periods can pose a risk for retailers as unwanted items cannot be sold until they are restocked. The longer it takes for an item to be returned, the more likely it will be discounted – especially in the case of seasonal products.
However, a University of Texas-Dallas study into the effect returns policies have on consumer behaviour found that longer return times actually reduced return rates. The researchers believed this was the result of 'the endowment effect,' where the longer a customer possesses a product, the more attached they become and the less likely they are to return it.
Recommendation: To reduce delays in restocking returns, brands can optimise the reverse logistics journey by allowing customers to return online orders in-store, where they can be put straight back on shelves, and by enabling stores to fulfil more online orders, which can increase warehouse capacity to process postal returns faster.
3. Free returns
To minimise the costs involved with customer returns, some retailers have responded by proclaiming 'the end of free returns,' removing pre-paid return labels from parcels or introducing fees that are deducted from customer refunds.
The latter can be confusing as a prepaid label gives the appearance of a free return. Customers may be upset when they discover later that this is not the case.
While the removal of free returns may reduce costs for your business, it will likely also reduce sales. A Sendcloud survey found that 74% of shoppers will not order from a brand if they have to pay for returns themselves.
Recommendation: Brands looking for cost savings in their reverse logistics operations should instead incentivise lower-cost return methods. For example, customers could be offered an in-store discount for taking their online return to their local store instead of using a carrier – reducing shipping costs while encouraging additional purchases.
4. Rapid refunds
Once a customer drops their return at a mailbox, post office or other drop-off point, it then takes time for the carrier to transport the parcel to your warehouse, for warehouse staff to inspect and process the items, for your customer service team to approve the refund, and for your bank to authorise the payment to the customer.
But in the customer's eyes, the return is already complete – and two-thirds of shoppers will expect to receive a refund within three days of dropping off their return. While this expectation almost certainly won't line up with the reality of your reverse logistics, it can have a big impact on your customer experience. In fact, a quarter of shoppers say a delay in processing their return contributes toward a negative experience.
This assumed 'delay' in processing refunds will often drive customers to contact your customer service team, costing your business time and money.
Recommendation: With complete visibility of returns via post offices and carrier collection points, retailers can issue instant refunds to repeat or VIP customers as soon as they've dropped off their returns. For all other customers, expectations can be managed through an automated email or SMS sent at each stage of the return journey, reducing the number of customer enquiries related to refunds.
5. Environmental transparency
It's no secret that returns have a huge cost for the planet. Around 17 billion items are returned every year, generating 4.7 million metric tonnes of CO2 emissions and 2.3 million tonnes of waste. Concern from consumers is growing and this will have more influence over shopping habits in years to come.
A 2020 survey by ReBound found that 74% of consumers intend to shop more with brands that are making their deliveries and returns more sustainable, and more than 70% are willing to pay more for sustainable return options, suggesting retailers should diversify their return carriers to include eco-friendly options.
By confronting the environmental impact of returns, you may find that you win sales over brands that offer free returns but fail to acknowledge the issue of sustainability in their returns policy.
Recommendation: Your returns portal can encourage behavioural change by displaying the carbon emissions associated with each return method, allowing customers to compare the impact of in-store returns, home collections and postal drop-offs. Many carriers also offer paperless returns with QR codes scanned by post offices and drop-off points. While 77% of shoppers already support retailers no longer despatching return labels, customers will be more receptive to change if you clearly communicate the number of trees and carbon emissions that can be saved in doing so.
Final thought: Rethinking returns for the planet
For lower-margin items and categories that can't be restocked (such as lingerie or beauty), it often doesn't make financial sense to have a product returned at all. In these instances, brands may choose to refund customers and allow them to keep or donate the item. While this may not be something you wish to promote in your returns policy, this move will eliminate shipping fees, remove the hassle of returning the order, and show customers that you're really putting sustainability first.
Developing a returns policy that is convenient, flexible, customer-centric, sustainable and profitable can be a major challenge, requiring end-to-end visibility of the entire order management process.
If you want to implement a market-leading returns policy, talk to our omnichannel experts today.