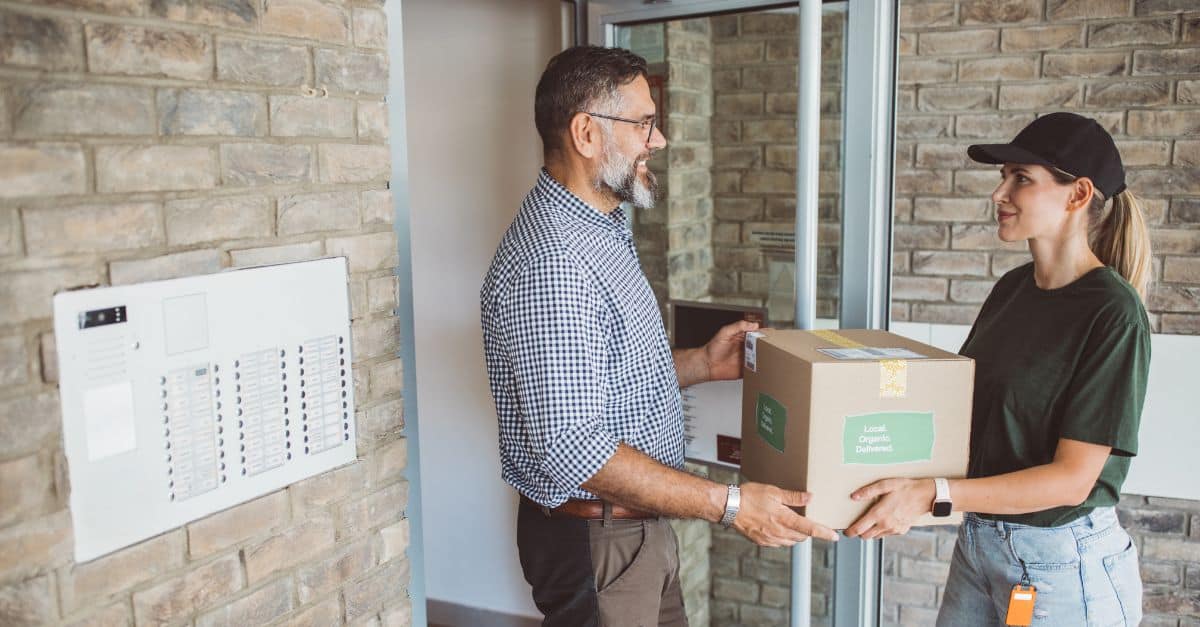 3 min
How can brands deliver a better customer experience for home delivery?
Even as more and more brands encourage store pick-up when ordering online, home delivery remains the preferred fulfilment method for online shoppers. According to Metapack's latest Ecommerce Delivery Benchmark Report, the UK, France and Germany will spend an additional €83.5 billion online on home deliveries by 2025.
This shift was accelerated by COVID-19 lockdowns and has continued with a large portion of the population still working from home. While consumers now have more flexibility to receive deliveries than they had previously, their expectations for the speed and reliability of home deliveries are still high.
An Order Management System can help brands meet these expectations, and deliver a better customer experience for home deliveries.
Give customers confidence with an accurate home delivery promise
An Order Management System brings together all available stock across all locations, makes it available to buy through all sales channels, and uses intelligent order orchestration to determine all available fulfilment methods.
With all of this data available, a retailer can dynamically display an accurate Delivery Promise for every item and order. This Delivery Promise should communicate which home delivery options are available, and the expected arrival date, shipping costs and carbon emissions for each option.
Here is a non-exhaustive list of home delivery options you can offer to your customers: Same Day Delivery, Next Day Delivery, Free Standard Delivery, Green Delivery, Nominated Day, Weekend, Precise Time Slot, Morning / Evening.
Ship from store to speed up home delivery times
When placing an order online, customers expect to receive it in the time indicated, if not sooner. If you currently only use your warehouse to fulfil online orders, your Delivery Promise is limited by the time it takes to transport an order from this location, and you risk exceeding the displayed delivery time during peak seasons (Singles Day, BFCM, Christmas, etc).
A Ship from Store solution can help your business improve delivery times year-round. An OMS enables retailers to share the dispatch of online orders between warehouses and stores. Thanks to customisable order orchestration rules, you can decide to select the closest store to fulfil an online order. In doing so, delivery times and costs will significantly decrease because Ship from Store orders can be dispatched by local carriers.
100% of international orders are processed from stores to shorten delivery times by choosing the store closest to the delivery address
This is not the only benefit of Ship from Store. This omnichannel service supports many other commercial objectives, including minimising delivery costs, improving sell-through of shop stock, managing workload capacities and more.
The speed and reliability of your home deliveries contribute strongly to providing a good customer experience when shopping online. To identify whether your home delivery experience meets expectations or needs improvement, OneStock has created the Customer Experience Index. Request your CXI score to see how your brand stacks up against other retailers in your vertical.