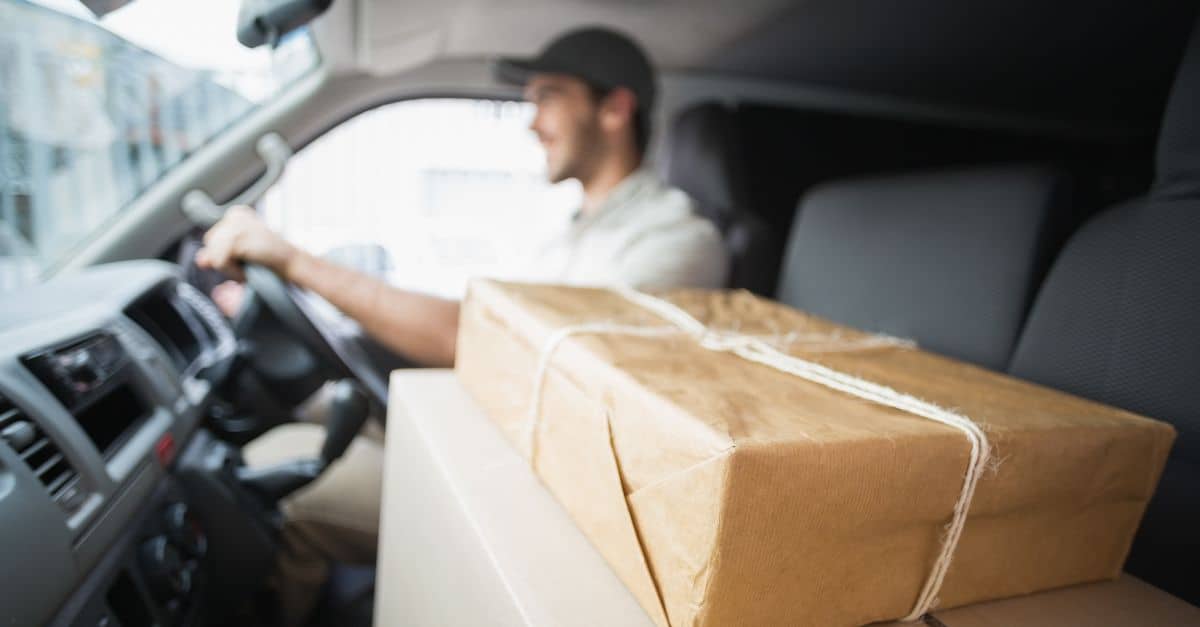 4 min
Poor e-commerce delivery options cost UK retailers £31.5bn each year
Back in 2018, Barclays released research showing that UK retailers were missing out on £18 billion in potential sales each year due to cart abandonment.
Since then, retailers have taken great strides to improve the e-commerce experience, with COVID-19 accelerating investment in initiatives designed to improve conversion rates and drive online revenue.
Despite these efforts, new research from Retail Economics and GFS has found that the annual cost of cart abandonment has escalated to £31.5 billion, driven by unsatisfactory delivery options at checkout.
This highlights a major disconnect between the shopping experience retailers are offering and the one their customers really want.
Delivery priorities: know your customer
In its survey of 2,000 UK consumers, Retail Economics found that shoppers have different demands depending on their demographic.
For shoppers aged under 45, 25% of respondents said delivery choice was the most important factor when making an online purchase, while another 25% prioritised speed of delivery.
Only 18% of this group said cost of delivery was most important. In fact, 95% of Millennials say they are willing to pay an extra £4-5 for premium delivery options, including same-day, next-day or nominated day delivery.
This is in contrast with the 35% of over 45s who say they are most motivated by cost. Furthermore, 62% of shoppers over 45 say they want the lowest possible delivery cost – even if that means they have fewer delivery options.
A third of low-income shoppers also prioritise delivery cost, while 28% of high-income shoppers preferred to have more choice.
But regardless of age or income, the factor that influences online purchases the most is reliability. Whether it's delivery to their home or pick-up from a store, shoppers want their orders to arrive when promised.
Providing an accurate, reliable delivery promise is therefore essential for every retailer. This requires a complete view of stock throughout your supply chain, enabling smart order orchestration to select the best stockpoint to fulfil an order based on stock levels, staff capacity, proximity to the customer and carrier availability.
A fully-integrated delivery promise should keep customers informed at every step of the process, so they can have confidence their order is on its way.
Delivery options: 'the rule of five'
According to the report, titled Battling Basket Abandonment: Mastering Delivery Choice & Convenience, limited choice of fulfilment options represents the biggest loss in revenue for retailers. But if they are to address this issue, they first need to acknowledge where they are falling short.
More than 80% of the e-commerce and supply chain professionals surveyed believe they offer sufficient delivery options to meet their customers' needs. Less than half of consumers agree.
Today, shoppers expect to have five fulfilment options at the checkout. Only a third of retailers currently meet this expectation, and on average, retailers only offer 3.5 delivery options.
While the options available to customers will be influenced by factors such as sector, product and geography, expanding your delivery offering doesn't necessarily come at a huge cost.
Three in four shoppers say they are willing to pay extra for premium delivery services, and when consumers were asked to rank delivery options by preference, it was those services that came out on top:
Next-day delivery
Nominated day delivery
Express delivery
Standard delivery
Click and collect
Same-day delivery
Parcel pick-up
Eco-friendly delivery
Parcel lockers
While next-day and express delivery options have become widespread, nominated day deliveries are still only offered by 44% of the UK's top 50 retailers despite their clear popularity.
Allowing customers to choose a day and time that suits their needs will become increasingly important to the delivery promise as less time is spent at home post-pandemic – and retail operations will need to become more sophisticated to meet this demand.
Delivery orchestration: overcoming the barriers to a better experience
While retailers know that improving delivery options will improve customer satisfaction, there are a number of barriers preventing them from implementing these new initiatives.
High operational costs (61%) and working with multiple delivery carriers (41%) were the main reasons given by the retail professionals surveyed.
However, the costs of implementing new fulfilment options are quickly returned to a business when done effectively.
Utilising an open, flexible distributed order management system makes it simple to integrate new carriers and automate carrier selection based on basket contents, stock location, chosen fulfilment method, carrier capacities and costs.
This process of optimising order and carrier allocation helps to reduce operational costs throughout the supply chain, while ensuring customers receive their orders as quickly as possible.
Most importantly, keeping customers happy with a wide range of delivery choices that suit their needs, priorities and budgets is key to tackling basket abandonment and maximising e-commerce revenue.
How much revenue is your delivery experience costing your business? Contact our omnichannel experts to develop a delivery promise that converts.