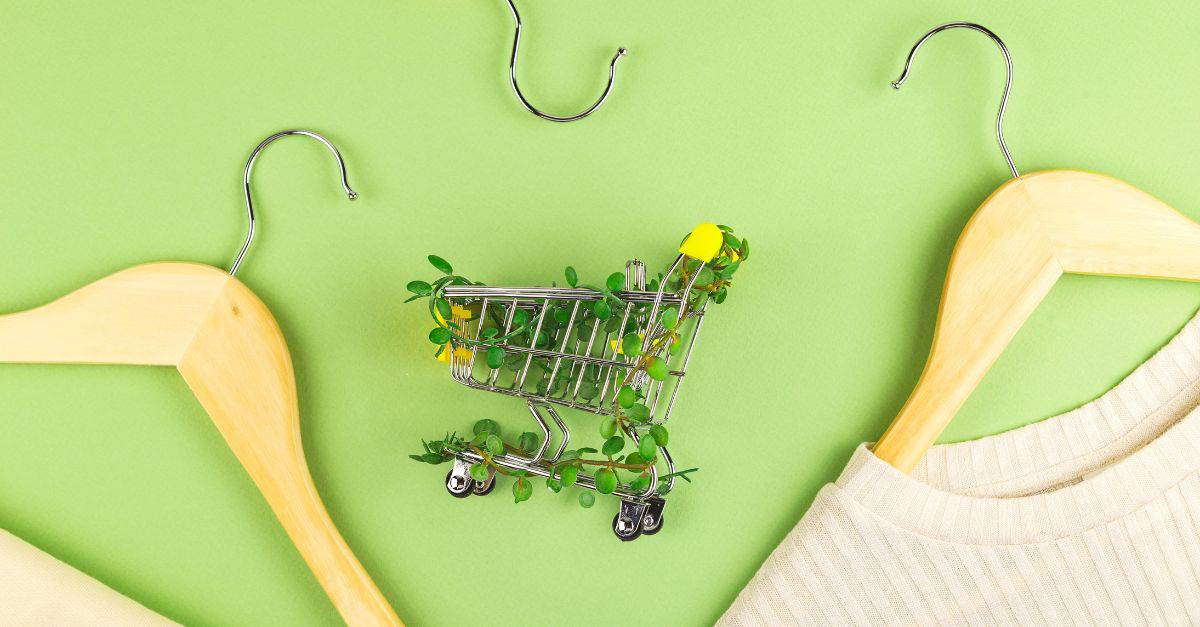 6 min
How can retailers protect the planet and their bottom line?
In recent years, consumers have become increasingly aware of the effect their purchasing decisions have on the planet. They have begun to adapt the way they shop, and they expect the retailers they buy from to change too.
According to research from Deloitte, 65% of consumers expect CEOs to do more to reduce carbon emissions, tackle air pollution and make supply chains more sustainable. These sentiments are highest amongst younger generations, and as their spending power increases, the way brands respond will have a bigger bearing on their bottom line.
As a result, many retailers are overhauling product development, reviewing supplier relationships, and launching buy-back and resale initiatives. But finding a balance between protecting the environment and maintaining profitability can be a difficult task.
For retail businesses that can't yet make these big sustainability moves, there are still ways to optimise your business to have a positive impact on the planet and profits.
Reduce carbon emissions and carrier costs through intelligent order orchestration
The pandemic has had a lasting impact on how retailers operate. Forced to close for several months, many stores transformed into mini-fulfilment centres, preparing online orders for home delivery or curb side pick-up.
These capabilities helped retailers reduce the distance between shipping point and delivery point, which in turn reduced carrier costs and enabled greener fulfilment methods, including Click and Collect, pick-up from a parcel drop point and home delivery by bike.
According to Accenture, this new supply chain made possible by local fulfilment could lower last-mile emissions between 17–26% through 2025. While these sustainability gains may have been unintentional, it provides the retail industry with a clear path to a greener supply chain.
Taking the first step requires the implementation of a Distributed Order Management system (DOM), which uses intelligent order orchestration to select the best stock point to fulfil an order. This orchestration engine can be configured in such a way that orders are allocated to the store that is closest to the delivery address and has all items in stock to avoid splits and stock movements that would increase costs and emissions. Then, the carrier with the lowest emissions can be selected to deliver the order.
However, reducing the environmental impact of order fulfilment also requires a fundamental shift in the way consumers view delivery. Today, approximately 4.2 billion parcels are delivered in the UK each year, and they are usually expected to be sent fast and free. The costs of this – for both the planet and the bottom line – are simply untenable, but it can only change if retailers make their customers aware of the impact of their fulfilment choices.
By displaying the carbon emissions for different delivery options at checkout, retailers can enable shoppers to compare the impact of Click and Collect versus standard delivery, next-day delivery, same-day delivery, eco-delivery and delivery to a pick-up point – and make more informed choices. To do this accurately requires sophisticated DOM technology, which intelligently calculates the emissions of a specific order based on stock location, delivery address, carrier availability, and so on.
While consumers will still choose fast delivery for certain purchases, many will opt for slower fulfilment if they can see the difference it will make to their carbon footprint.
Reduce waste and markdowns through effective stock management
Distributed order management can also help retailers minimise the number of items that are reduced to sell, or never sold at all.
By unifying all stock available at every stock location, including warehouses, stores, drop-shippers and suppliers, and making it available through any sales channel, DOM improves every item's potential to sell. The order orchestration engine again comes into play here to ensure every order is fulfilled from the most logical stock point based on set rules.
In this way, retailers can use fulfilment as markdown avoidance. Orchestration rules can be set to send orders to stock locations where products aren't selling, rather than taking them from locations where they are already likely to sell well and at full price. This will minimise the number of items left to mark down throughout the season.
A DOM system can also reduce markdowns caused by returns. Many retailers sell items on their website that they don't sell in-store, whether it's extended sizing or last season's colours. When one of these products is purchased online and then returned in a store, there's usually nowhere to put it – except for a clearance rack. But these markdowns are completely avoidable.
Retailers need to be able to return these items to the unified stock pool available for sale online, with the ability to then ship this stock from stores. Orchestration rules can be set for orders containing online-only product lines to prioritise stock held in stores. Now, items that were headed for a mandatory markdown can be shipped out of the backroom at full price.
By reducing discounting, retailers can also encourage their customers to shop more consciously. A full-price purchase is always more considered than one that is highly discounted, and thus means products are likely to have a longer lifetime.
Continuous improvement through data-driven insight
The retail environment is constantly evolving, and changing consumer behaviours and supply chain disruptions can have a huge impact on profitability. Retailers must be ready to adapt.
According to a report from WNS, 78% of retailers state that it is their top priority to respond rapidly to business and market changes. However, 50% say they are unable to process data fast enough to do so. It is therefore essential that retailers have business intelligence as part of their DOM solution, so they can easily leverage data to identify issues or opportunities and take action accordingly.
Every stock movement has a cost – both financial and environmental – so retailers must be able to optimise stock allocation and logistics. For example, as Click and Collect becomes increasingly popular, retailers will need to lean on analytics to determine how much stock to hold in stores to reduce transfers from warehouses. When transfers are required, DOM can minimise the costs and emissions involved by grouping deliveries by geographic location, reducing the number of trucks on the road and distance travelled.
A DOM system can also provide visibility of stock performance, for example, where products sell better in-stores than they do online, or vice versa. Instead of waiting for mid-season sales to sell through stock, these products can be redistributed to locations where they are more likely to sell at full-price, thus reducing markdowns and waste at the end of the season.
Another key area of insight that is needed is return rates and reasons. This can be used to highlight product issues when the return rate for a particular item is very high. By analysing the reasons customers give for returns, retailers can identify issues with sizing, materials, imagery or descriptions, and use this to improve future product development, merchandising and promotions – to again increase profitability and decrease waste.
A Distributed Order Management system like OneStock OMS can fundamentally change the way retailers operate, for the future of the planet and their businesses.