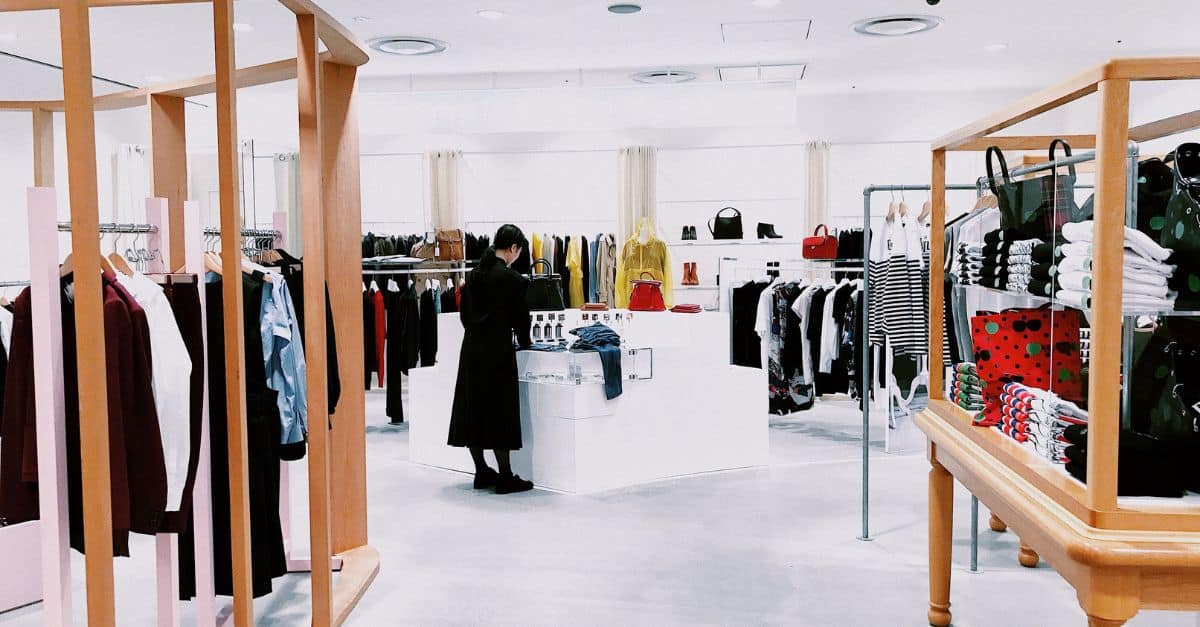 4 min
How to use in-store technology to boost customer engagement
Even before COVID-19 drove hyper growth in e-commerce, shoppers were increasingly using retailers' websites to discover new products, make purchases and even prepare for store visits. But has that made the store redundant? Definitely not! Stores still maintain many unique benefits that online sales channels don't offer. However, to truly engage customers and play an effective role in their shopping journey, physical retail needs a reinvention – and that requires effective in-store technology.
Using technology to create more immersive experiences
The purpose of a store is not purely transactional. Retailers must use their physical spaces to immerse customers in their brand, by creating positive sensory experiences influenced by visual merchandising, music, scents, and so on.
One of the main appeals of the brick-and-mortar store is being able to touch and interact with products. According to The State of Fashion: Technology report from Business of Fashion and McKinsey & Co, 60% of European consumers want to see or touch products in person before buying.
Today, innovations in store technology, such as digital screens and connected fitting rooms, are helping retailers create experiences that are even more interactive and engaging. In fact, customers who engage with in-store technology spend up to four times longer shopping.
It also allows shoppers to make more informed purchase decisions. Perhaps they have a question about a product, or can't find the colour or size they want on the shelf? With a fully integrated Order Management System, an in-store tablet can provide all the information they need to convert, either at the counter, or using an omnichannel solution like Order in Store to have the products they want delivered straight to their door.
Using in-store technology to remove friction
Customers expect shopping in-store to be as easy and intuitive as shopping online.
More and more retailers are adopting Order Management Systems to create a frictionless shopping journey. Friction can be reduced in many ways with omnichannel solutions like mobile POS, which allows a customer to check out anywhere in store, and Express Click & Collect, where they can have their orders in hand in as little as an hour.
But retailers must not be obsessed with removing friction entirely. Friction can sometimes be a good thing, as it allows store associates to engage in conversation with customers.
For example, if a customer is returning an online order in-store, a store associate can use this opportunity to connect with the customer, understand any issues they had with the product and problem solve – potentially turning a return into an exchange, and a lost sale into a loyal customer.
Using in-store technology to improve personalisation
The most successful retail technology, whether it's used in-store or online, is technology that personalises the customer experience.
Let's look at one of the simplest forms of store technology: the e-receipt. When used effectively, this fantastic innovation has a number of benefits – for both customers and retailers:
If the customer is already in your system, store staff can send a receipt by email in just one click. Moreover, they can access the customers' history: What have they bought previously? Is a product on their wish list available in a new colour or print? Do they have loyalty rewards to redeem? Are they eligible for any other discount?
If the customer is unknown, you have an opportunity to expand your database and create a returning customer. For example, by creating an account, the customer might be emailed a discount code to use on their next purchase.
Additionally, connecting online shoppers to stores through services like In-Store Appointments and Reserve & Collect makes selling in-store easier than ever. These two omnichannel solutions are hugely helpful to store associates. With access to data such as purchase history, browsing history and wish lists, they can maximise sales opportunities by personalising the experience for a customer who is already willing to make a purchase.
Personalisation allows you to improve face-to-face interactions and maintain a high level of engagement with your customers. By implementing these dedicated services, you also change the way your customers perceive your stores – and give them more reason to visit.
Want to learn more about in-store technology? Book a demo and discover the omnichannel solutions you need in 2022 and beyond.