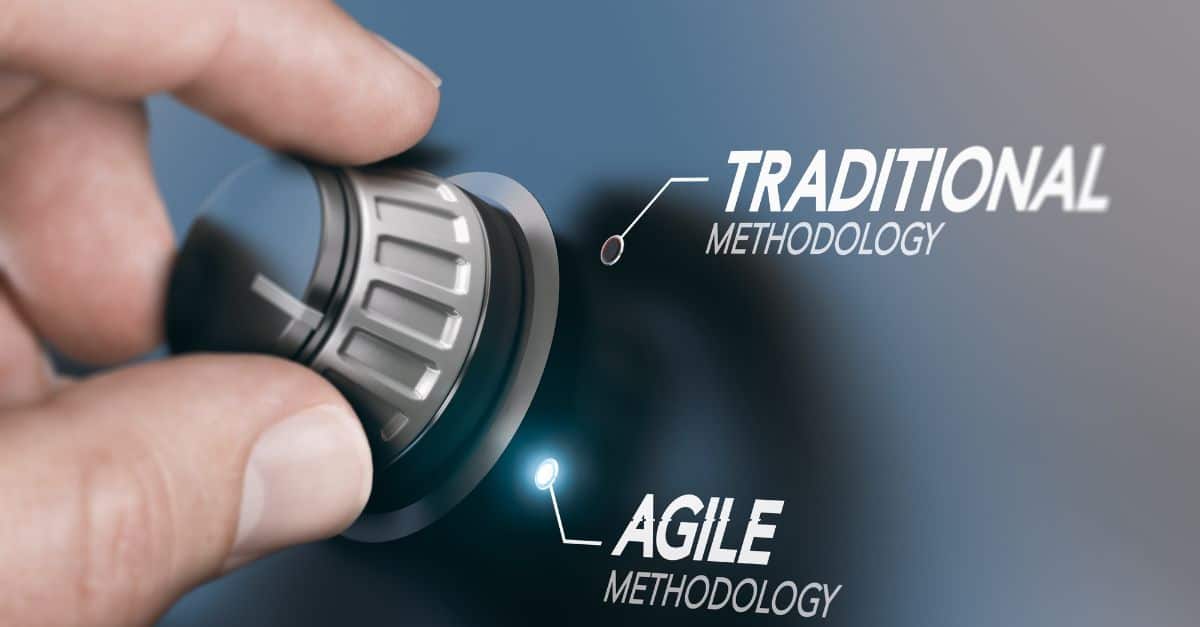 5 min
MACH architecture: you can't change retail if you're standing still
Retail today is a visibility game. You need to be everywhere to maximise sales. But very few brands and retailers can grow channels and touch points at the pace customers demand.
What's holding you back? It may well be your infrastructure.
The monolithic technologies we once thought would deliver results are becoming slower and less agile. As a result, you can't innovate as quickly as you need to.
Fortunately, MACH architecture is changing the game by bringing more speed and flexibility to omnichannel retail.
Let's dive into the argument for shifting from a monolithic to a MACH infrastructure.
Monolithic architecture can't keep pace with your customers
Your current systems are probably built with some form of monolithic architecture. A few years ago, this approach worked just fine. But retail's moving faster than ever – and monolithic technology can't be light on its feet.
To keep pace with your customer, you need agile back-end capabilities. For example, in a market where 64% of digital buyers discover products via social media, you want the flexibility to launch temporary websites for specific collections or events.
And with over 150 e-commerce marketplaces attracting over 1 million visitors per month, you need to trade across platforms without compromising sales in other channels.
Both these things are possible with a monolithic architecture, but not easy. If you've built your systems in-house, your IT team needs time and resources to make infrastructure changes. If you've bought your retail solution, you need the budget to commission custom features.
To avoid costly changes, retailers are looking at a different approach: MACH architecture.
Forget end-to-end; you need best of breed
To increase speed and agility, many retail brands are moving away from monolithic systems. Instead, they're exploring a headless commerce model delivered through MACH architecture.
With a MACH approach, your front-end is decoupled from the back-end. New functions are connected using microservices-based, API-first, cloud-native, and headless (MACH) solutions.
Headless commerce isn't a new concept. However, MACH infrastructure is changing the way that retailers use operational technology.
Instead of a single solution for everything (like an old-school ERP), many companies are integrating specialist solutions. This 'best of breed' model is known as composable commerce.
Rather than expecting one solution to do everything, composable commerce allows retailers to combine systems. For example, many companies choose OneStock's Order Management System as our MACH-based architecture can easily integrate with other retail solutions.
Build vs buy: the big MACH architecture debate
Most retail brands see the value of MACH architecture over a monolithic approach. However, there's still a discussion around building versus buying. If headless commerce is so adaptable, is building MACH-based solutions in-house easier and more cost-effective?
The answer might be yes if you've got a simple setup. But as we've already mentioned, retailing is highly complex, which is why technology partners can often add more value.
To make the move to MACH, your internal IT team will need to learn the architecture before they start developing a new model. In contrast, MACH specialist technology providers already have this expertise. They've created a proven solution, so there's no risk of major mistakes or expensive reworks.
An external vendor also works with multiple retailers, so you benefit from the best practices they're developing. They may even collaborate with other MACH-certified vendors – for instance, OneStock is a member of the MACH Alliance.
Even if your IT team has the bandwidth to learn about MACH architecture, they need time to put that knowledge into practice. Compare this with a MACH specialist vendor whose team are dedicated to building new features that add value to your business.
At OneStock, we continually develop technology to help users manage inventory effectively. For example, OneStock customers can use our OMS to manage pre-orders alongside stock already on sale.
For more on building versus buying your next retail OMS, download our free ebook, 7 things to consider before you build an OMS.
Finding a partner that continues to innovate
Retail technology is in a period of transition. Most companies realise large end-to-end systems are on their way out but don't know how to develop something more agile. However, you can't change retail if you're standing still.
Working with a MACH-compliant vendor like OneStock will enable you to innovate while managing cost and risk. We have already been on the MACH learning curve, so you don't have to. And we're committed to using MACH architecture for future innovation.
With the right training, your IT team may be able to build new solutions using MACH architecture. But it's unlikely they'll maintain and develop that software in the way we enhance OneStock technology. Agility is the whole point of a MACH infrastructure. You don't want development to stagnate because your internal team is focused on something else.
Learn more about MACH architecture or speak to a OneStock expert about our retail OMS.