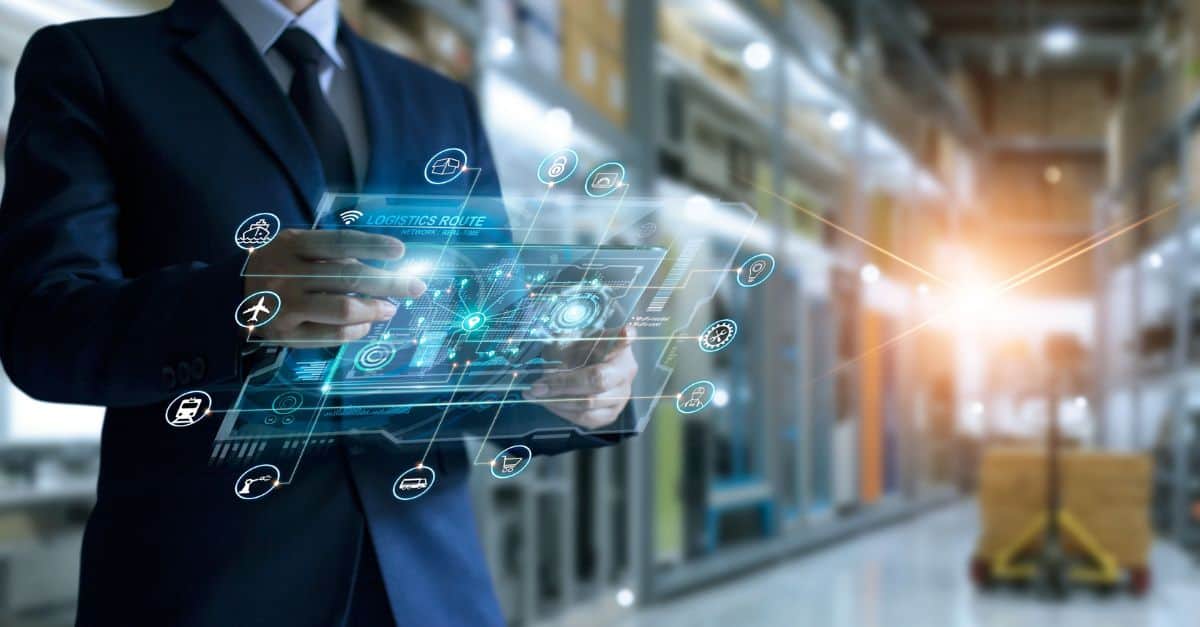 4 min
Order orchestration: how to take it to the next level
Omnichannel retailers handle a large number of orders from different sales channels. Being up to the challenge of fulfilling orders in a timely manner and not disappointing customers requires a high level of logistics and rigour. The implementation of orchestration rules and the ability to easily evolve them is essential for any business wishing to process orders in an optimal way.
Orchestrate omnichannel orders with an OMS
In an omnichannel context, order management is a real challenge for retailers. This complexity can jeopardise the Delivery Promise that is so important for customer satisfaction and loyalty. Establishing orchestration rules can prevent this from happening. An Order Management System (OMS) is essential to this task: it first unifies all inventory into a single theoretical stock pool and then intelligently orchestrates orders.
Let's take an example in e-commerce. Online shoppers expect faster and faster deliveries. To meet this expectation, order orchestration rules set up to favour shipping from the store closest to the point of delivery can reduce lead times.
Stores can also benefit from order orchestration. For example, if a store has been observed to be struggling to clear stock or has too many slow periods, it can be prioritised to receive more online orders to process to help clear inventory and make it more efficient.
But setting orchestration rules is not enough. An OMS becomes a true ally when it allows its users to update these same rules, easily, in real time, to respond with agility to the needs of retailers and their customers.
Take order orchestration to the next level with OneStock
Thanks to its unique features, OneStock OMS takes order orchestration even further:
Filters
Orchestration rules are set via filters that must be respected, such as the type of shipping location, the stock status, or the distance between the shipping point and the delivery point. There are numerous filters to cover all situations and to define the rules precisely.
The links between the different filters of a rule are conditioned by AND and OR criteria, allowing a multitude of combinations for ever more specific rules.
Next level: filter optimisation
OneStock OMS simplifies the use of complex filters by allowing the use of item type specific properties instead of manually referencing them one by one.
Rule sets
A ruleset is a grouping of orchestration rules used according to the type of order.
If the first rule cannot be applied, the next rule in the sequence is used. This process is repeated until the right rule is found.
Let's take the example of a set of rules defined for express delivery orders. The first rule will have the most optimised filters to favour speed of delivery: the processing location will be the closest to the delivery point and will have all the products in the order in stock to avoid split shipments. The average time to prepare an order from each eligible shipping point can even be taken into account. If this first rule cannot be met, then the second fastest rule will be selected, and so on until the most suitable orchestration rule is found.
Next level: chaining of rule sets
OneStock allows retailers to set up a chain of rulesets. This means that they can define several rule sets and choose the order in which they are applied. In the event that the initial Delivery Promise cannot be met, it is possible to set up rule sets that tolerate a delay of up to several days. Once the rule sets have been programmed and the chaining defined, the system takes care of eliminating the candidates that do not comply with the rules, in order to offer the order only to those who meet all the conditions.
Number of shipments
For each order, minimising the number of packages shipped is ideal for reducing shipping costs, delivery times, carbon footprint and maintaining customer satisfaction. In this context, an OMS provides a complete overview and control of the shipments made.
Next level: order value
To take this a step further, OneStock offers the possibility to diversify the number of shipment sources according to defined basket values. For example, an order up to €50 can be sourced from one shipping source only. Above that and up to €90, an order can come from two different sources. And above €90, there is no limit to the number of shipping sources. This process keeps the profitability in check by calculating the costs of split orders to minimise the impact on margins.
Order orchestration is an essential pillar of any omnichannel strategy. Retailers operating across multiple distribution channels need advanced logistics to ensure smooth and efficient order management. OneStock OMS offers comprehensive order orchestration with advanced rules that adapt to the unique needs of any retailer.