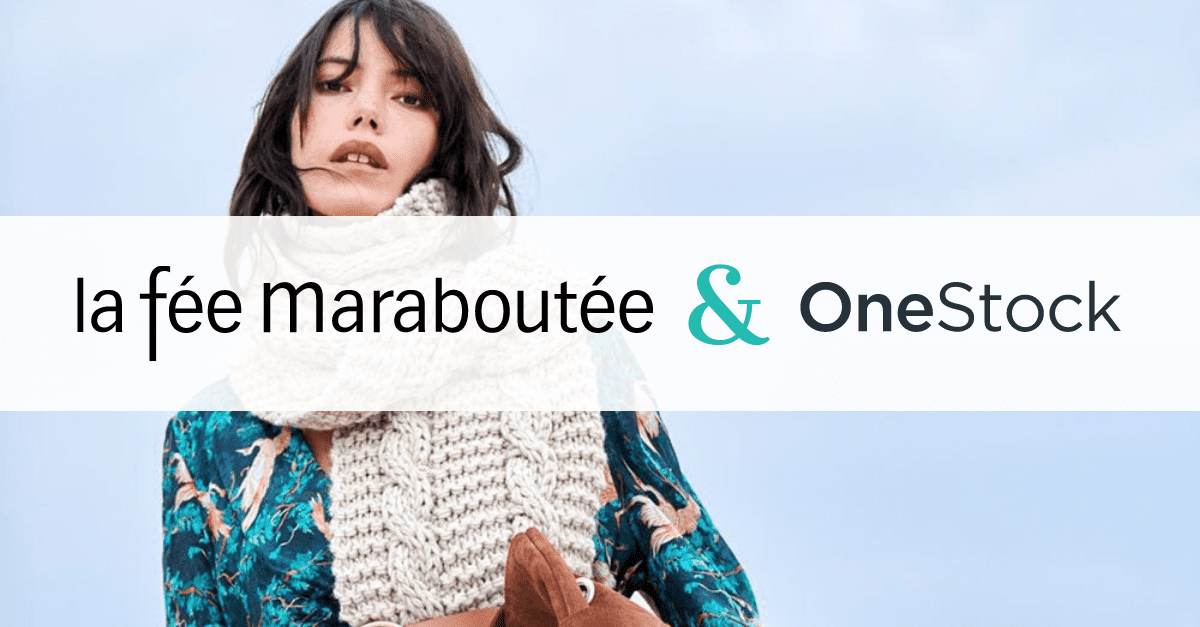 4 min
New OMS magic for La Fée Maraboutée
OneStock is delighted to be helping La Fée Maraboutée in the implementation of its new omnichannel strategy.
La Fée Maraboutée is a French women's fashion brand that draws its creativity and inspiration from around the globe thanks to a particular taste for travel and the mixing of cultures. Its collections are eclectic, generous and unexpected. The brand is a companion to all women and offers them the pleasure of feeling beautiful and comfortable every day.
With a network of 110 stores in France and Europe, La Fée Maraboutée wishes to develop new digital services through the OneStock Order Management System.
Optimising stock turnover with an OMS
Stock unification was the primary reason La Fée Maraboutée chose to implement the OneStock Order Management System.
Indeed, the brand will be able to solve problems linked to the flow of products by generating a unified view of stock that integrates both the e-commerce warehouse stock and store stock. Thanks to the OMS, all available references will be accessible across all sales channels. The e-commerce website and the stores will be able to significantly reduce leftover stock, as more customer orders can be served. This transition to omnichannel is part of a sustainability focus as it aims to rationalise purchases and reduce stock movements.
We are convinced that omnichannel is the cornerstone of an effective retail strategy. The implementation of an OMS and its associated solutions will enable us to establish a real synergy between our e-commerce website and our network of stores to satisfy as many customers as possible!"

Gaëlle LELONG – Brand and Offer General Manager, La Fée Maraboutée
Digital Solutions for a 100% omnichannel offer
The health crisis, that led to stores nationwide closing and a boom in e-commerce, affected all retailers, including La Fée Maraboutée. However, not to be defeated, the fashion brand quickly reconsidered how it could best serve its customers, whatever the sales channel. To do this, La Fée Maraboutée had to set up innovative services, some of which will enable it to transform its stores into warehouses and collection points for its digital customers:
OOneStock is delighted to support La Fée Maraboutée in the implementation of high ROI omnichannel solutions. All of these scenarios, aimed at optimising customer experience, have become essential for any retailer who wishes to perform and adapt customer expectations."

Jérôme Piccolin – Sales Director, OneStock
Lastly, for an optimised customer experience, La Fée Maraboutée has also decided to tackle one of the most important issues in retail: returns management! Web customers will now be able to make returns in their local store with ease. The OneStock OMS will allow store assistants to easily find the order and refund shoppers in one click.
As part of this omnichannel project, scheduled for the end of 2021, OneStock has interfaced with the existing application landscape, namely: the Shopify Plus e-commerce platform, the PoS and the existing ERP.