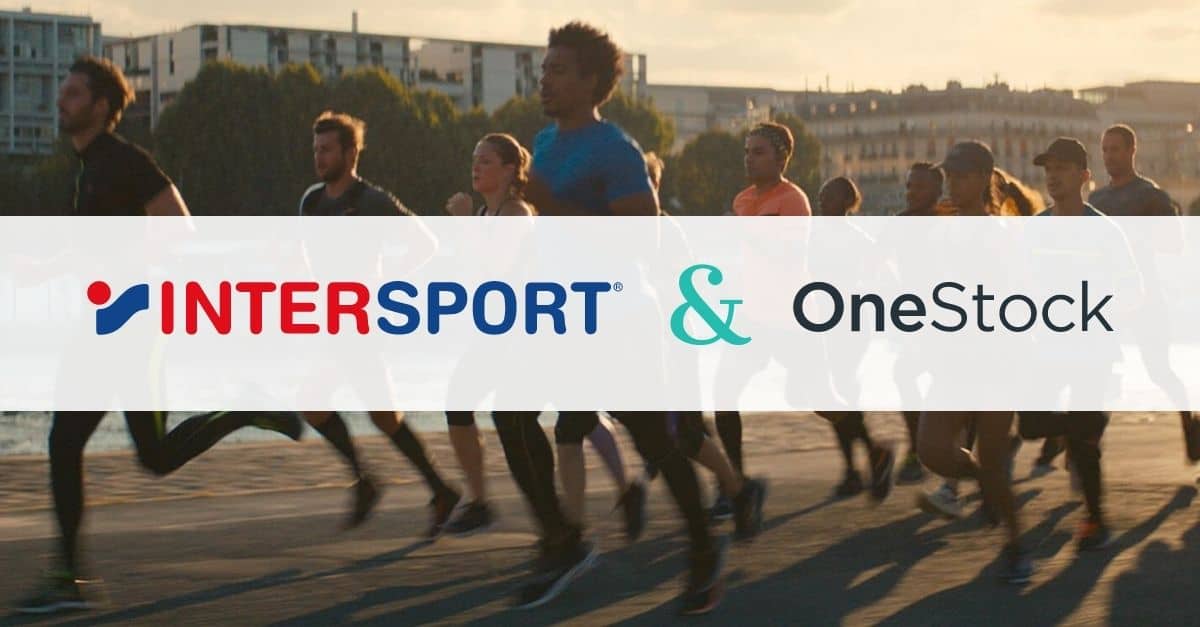 3 min
INTERSPORT takes a step forward in its omnichannel strategy with OneStock
INTERSPORT, now the leader in the apparel market in France, is teaming up with OneStock to deploy their Order Management System (OMS) in order to accelerate its omnichannel transformation.
Over almost 100 years, INTERSPORT has become a global giant in sporting goods distribution with a presence in more than 66 countries (5,500 stores). In France, the company is represented by 652 stores, 9000 employees and has a turnover of two billion euros.
INTERSPORT is a cooperative made up of members who own their stores. Historically, each member is free to choose the products that it will sell, leading to large and diverse ranges of products. Moreover, the company's digital development is relatively recent, only launching its e-commerce operation in 2017. Today therefore, INTERSPORT has a genuine desire to streamline its processes by focusing on innovative omnichannel solutions.
Broadening the range through stock unification and OMS
Currently products sold online by INTERSPORT are limited to those in the DC warehouse. This restricts the brand, which only posts 10% of the entire catalogue online. INTERSPORT thus identified the widening of the range as strategically pivotal for growth and so set the objective of offering the widest range of sporting goods. The unification of stock will allow them to expand the online product catalogue and will guarantee better product availability by sourcing items directly from the store stock.
Increasing sales through Ship from Store
As part of the implementation of OneStock's OMS, the first omnichannel solution deployed will be Ship from Store. It will enable the brand and its stores to improve customer satisfaction by maximising the number of items available. By having access to products on store shelves, INTERSPORT will instantly increase its online turnover. Furthermore, thanks to optimal order orchestration by OneStock, the brand will be able to ship from stores with the greatest level of stock of an item, in order to improve stock availability for sales throughout the year.
The OMS project is at the heart of INTERSPORT's omnichannel strategy. Its implementation is a team effort between Supply, Digital, IT, Product, Finance and of course Retail, our main objective being to offer a seamless customer experience.
In addition to the 'out of the box' features allowing a reduced time to market (less than six months), we have chosen OneStock for its dynamic roadmap and its positioning also aligns with our "best of breed" INTERSPORT technology strategy.

Michael ALIMI – Digital IT manager, INTERSPORT
Thanks to its ease of integration, OneStock will be connected to the existing INTERSPORT information system composed of, among others, Hybris for e-commerce and SAP for ERP. The new OMS will be up and running by the first quarter of 2019.
We will report back soon on the benefits of the new omnichannel order management system at INTERSPORT.