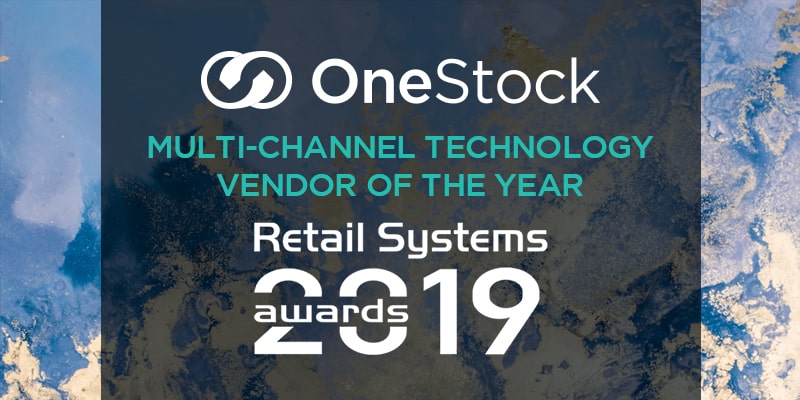 2 min
ONESTOCK: MULTI-CHANNEL TECHNOLOGY VENDOR OF THE YEAR!
Retail Systems is one of the leading business websites aimed at decision makers in the retail sector.  It analyses the retail market and innovation within it. Each year Retail Systems organizes its awards to celebrate the expertise of retail-tech companies. We were delighted to be nominated in four categories :
Multi-Channel Solution of the Year
Multi-Channel Technology Vendor of the Year
Delivery Initiative of the Year
Logistics and Supply Chain Award.
And we are really proud of our success in the Multi-Channel Technology Vendor of the Year category
Our agile Order Management System under the spotlight!
Retail Systems was won over by OneStock's efficiency and understanding of retailers' problems. OneStock's teams work hard to allow our clients to :
Improve their customer experience by avoiding stock-outs
Expand and guarantee their delivery promise to the customer
Reduce shipping times and costs
Make their sales staff's job easier
Balance stock and reduce end of season markdowns
Maximise profitability and reduce their carbon footprint.

Our agile Order Management System (OMS) has allowed us to help our clients (Phase Eight, Whistles, Intersport, …) to eradicate stock-outs and optimise shipping costs, whilst providing a unique in-store and online customer experience.
We are really happy to receive this Multi-Channel Technology Vendor of the Year award, which highlights our expertise, our ongoing drive for improvement and our capacity to help our clients reach their objectives.