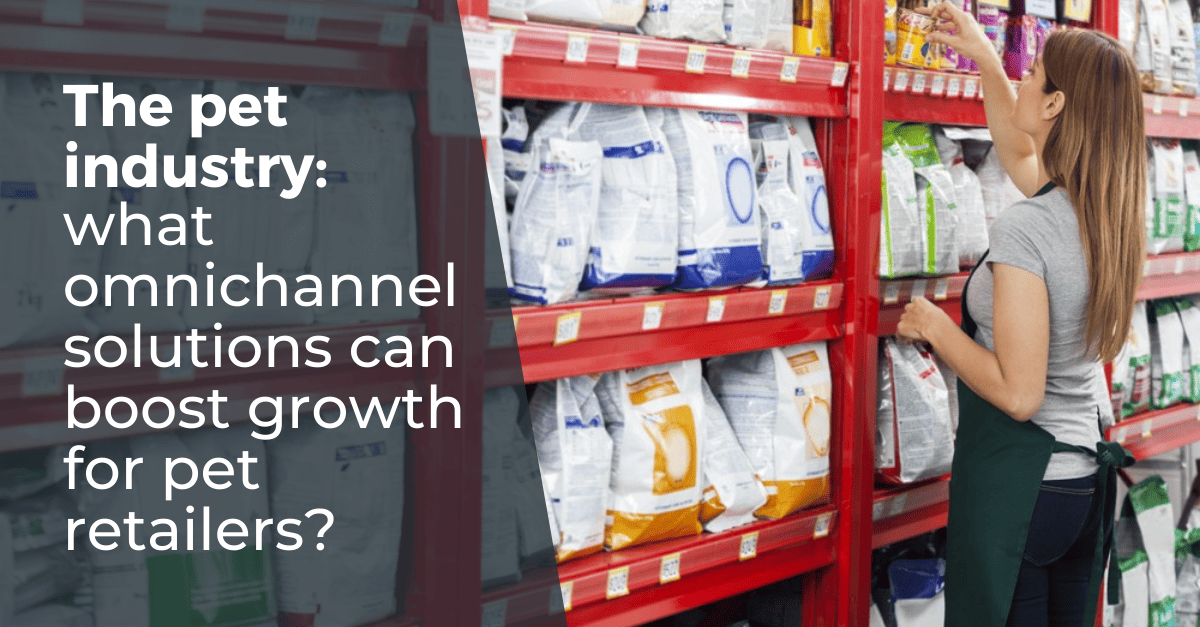 2 min
The pet industry: what omnichannel solutions can boost growth for pet retailers?
Forbes estimates that the pet retail market is set to grow at a rate of 23% per annum by 2026*. With more than 150 companies in the sector, competition between retailers will continue to intensify and the ones that come out on top are sure to be those that can offer services that have become "standard" for shoppers. The reasoning is simple: the more useful services you offer and the easier the shopping experience, the more you will retain your current customers and win over new ones!
dddddddd
ddddd
In light of your buyers' new needs, here are the omnichannel solutions we recommend you implement:
The Order Management System: to build a unified stock of available products by taking into account all your stock points: Warehouse, Web, Stores, Suppliers, Marketplaces, Resellers, Future Stocks… This unified stock is then aggregated and made available to all sales channels along with the delivery methods available for each product and then for each shopping basket.
Ship from Store: or dispatching web orders from your stores! The Order Management System orchestrates the order to the stock point(s) best able to honour the promise made to the customer and to satisfy your business criteria (ecological, economic, logistical, retail).
ddddddd
The Delivery Promise: the key to the online customer experience, the Delivery Promise displays reliable and accurate information on your e-commerce site in real-time concerning product availability, delivery methods and associated delivery times.
Express Click & Collect: to enable your stores to process web orders and get them to your customers in record time! This service also allows customers to save on delivery costs, a considerable advantage! 30 minutes, 1 hour, 2 hours – you decide what " express " means to you.
In-store services via the store associates' tablet: to help stores achieve their sales targets and give store associates the technical capability to inform their customers: where is the desired item available? When will they receive the restock? It also gives them the possibility to order directly from the store with home delivery or Click & Collect (Order in Store).
ddddddd