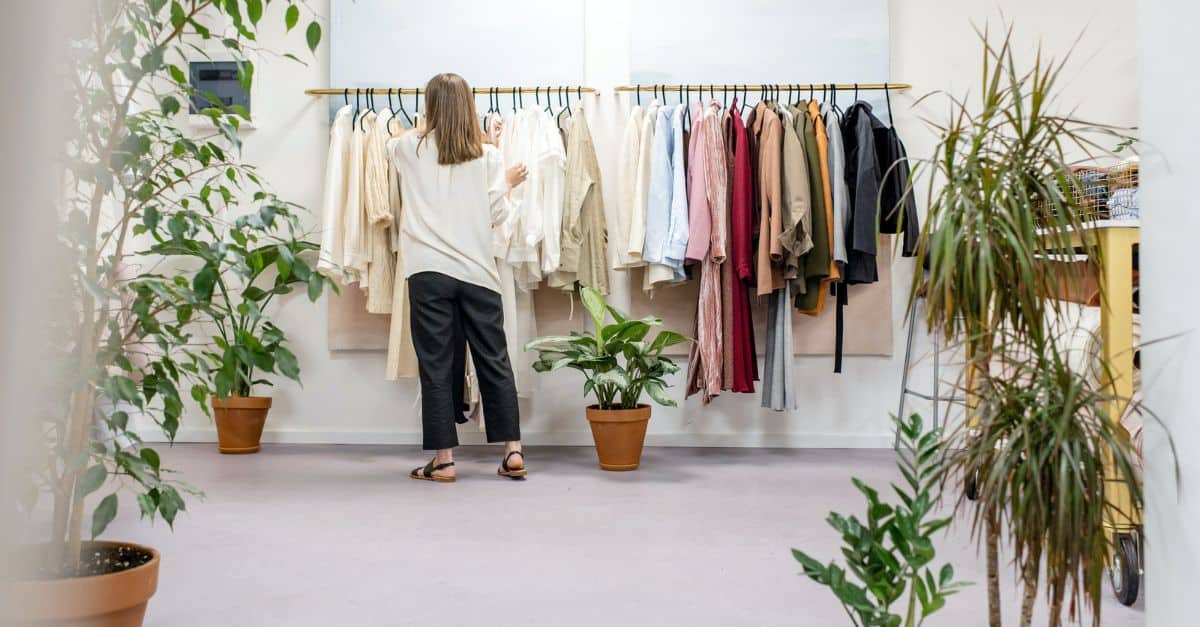 4 min
How retail can adapt to new customer expectations of sustainability
Customers are becoming more and more aware of the environmental impact of their consumption habits – and they expect retailers to help them make better choices.
Research conducted by The Institute of Customer Service found that 75% of consumers expect businesses to enable them to be greener. This isn't limited to the products and services they buy – sustainability guidance is needed all the way through the retail customer journey, from browsing and checkout through to returns.
So, how can retailers support their customers in making more sustainable choices?
Combat carbon emissions with distributed order management
An important issue for many conscious consumers is the carbon footprint associated with deliveries and returns.
Reducing the greenhouse gas emissions generated by each order requires improved logistics, which is made possible by the implementation of an Order Management System. To achieve this, an OMS unifies stock across all warehouses, stores and suppliers and makes it available to fulfil any order, with logic put in place to limit emissions.
Take the case of Ship From Store. This omnichannel solution allows online orders to be sent directly from a store. It is then possible for retailers to allocate orders to the stores closest to the customer, thus reducing the delivery distance and environmental impact of the journey, as well as minimising delivery times and shipping costs.
For customers who are actively seeking to reduce their individual carbon footprint, the emissions generated by each delivery option can be displayed at checkout. This allows retailers to promote low-emission, low-cost solutions like Click and Collect, and eco-friendly deliveries on foot or by bike if the basket contents allow the order to be fulfilled locally.
At the other end of the journey, retail returns have also become a major sustainability concern for customers. In 2020, the process of shipping returned items generated 16 million metric tonnes of CO2 emissions in the US alone. With distributed order management, retail can help reduce this startling sustainability statistic by offering in-store returns for online orders.
By weaving more environmentally friendly options into the existing customer journey, retailers can make carbon reduction feel effortless.
Implement environmental initiatives with an Order Management System
The second-hand market is in full swing. According to ThredUp's 2022 Resale Report, the global second-hand apparel market will grow three times faster than the global apparel market overall.
And this trend doesn't stop with fashion. Shoppers are increasingly buying second-hand appliances, refurbished mobile phones and used cars to save money while saving the planet.
Brands like Patagonia, Petit Bateau, Currys and ba&sh have launched their own buy-back schemes and resale platforms to meet this growing demand for second-hand goods – and the growing need for product recycling.
But more retailers need to adapt their business models if we are to avoid climate catastrophe. According to the 2021 Circularity Gap Report, only 8.6% of the world's products are currently considered circular, and this number needs to double if we are to achieve net-zero emissions.
Luckily, the omnichannel solutions offered by an Order Management System make it possible for any retailer to join the circular economy. By unifying new, rental and pre-loved stock and managing returns for recycling and repairs, retailers can use OneStock OMS to adapt to these new shopping behaviours while achieving their CSR objectives.
OneStock is proud to support brands with strong environmental commitments as the first OMS for the circular economy.