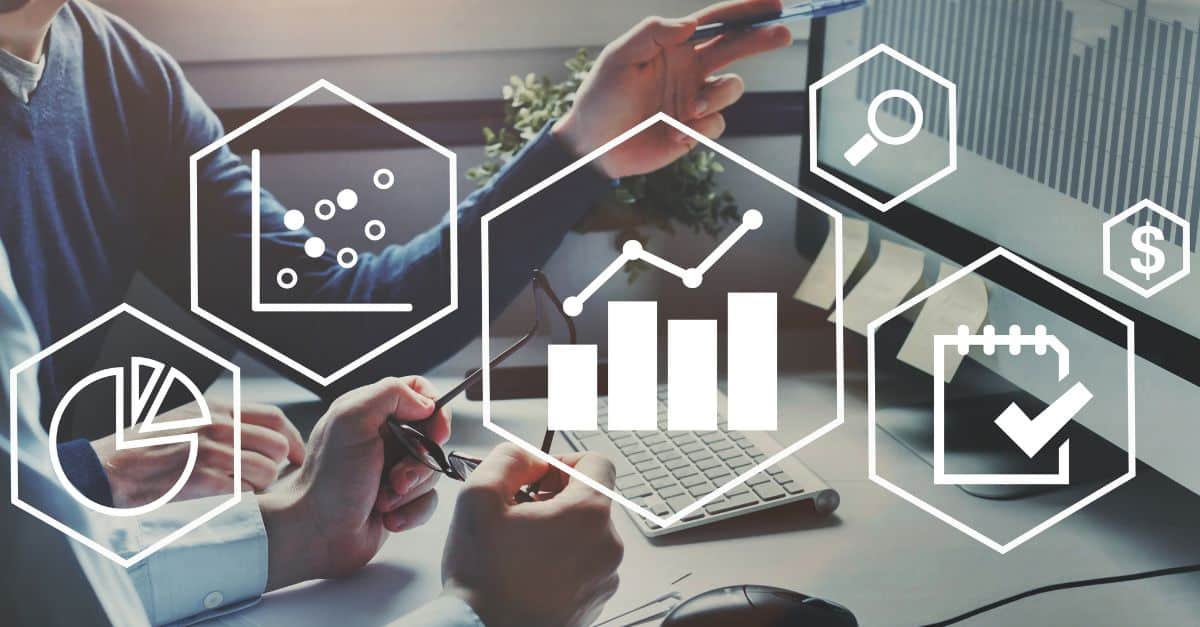 5 min
Retailing in a recession: how to make profit your priority
There are always fires to fight in retail, but in recent years the flames have burned much hotter. Retailers have lurched from a global pandemic into a consumer cost of living crisis, with increased material and energy prices adding further fuel.
Yet rather than causing businesses to burn out, these challenges are helping retailers to become change ready. Which is good, as the next trial is just around the corner.
With EU and UK governments forecasting economic contraction, we may soon be retailing in a recession. However, retailers have more agile mindset than three or four years ago – which will make a critical difference to business survival rates.
Let's dive deeper dive into how your organisation can promote profit in difficult conditions:
Refocus your retail channels
Clear data and rapid decision-making are crucial in a tough trading environment. The most successful retailers pivot operations as the market moves to maximise margins.
Order management will be central to helping retail businesses survive a recession. Economic downturns mean lower footfall, store closures, job losses and negative sentiment. But this isn't a foregone conclusion.
Data-driven retailers can see exactly how recession affects each of your sales channels, adapting them to make under-performing areas work harder. For example, repurposing slow-moving stores as fulfilment centres, rather than closing them down. However, this is only possible if you have an OMS system with ship from store capabilities enabled.
Intelligent order management promotes profit during a recession. Remodelling stores for fulfilment increases their value without needing to make staff redundant. More importantly, it improves the efficiency of online orders without alienating people who prefer to shop in-store.
Deliver on your customers' expectations
In an economic downturn, we're not just retailing in recession; we're living in one. Consumers are more mindful of their spending.
Customer relationships matter when the going gets tough. Shoppers need reliable product information, convenient fulfilment options and dependable delivery to stay loyal to a retailer. And good order management is key to achieving all three of these things.
Being true to your customer promise starts on the product page. Most retailers stick to the same, static set of delivery options. With dynamic order management you can give customers more choice without increasing your overheads. For example, launching same-day delivery in areas where you're prioritising ship from store.
Profitable delivery doesn't mean slow delivery. With ecommerce users at a record high and consumers measuring retailers against the timescales of Amazon, rapid delivery is critical to driving customer value. The challenge is having rich-enough insights to decide which delivery options are worth offering.
Distributed retail order management software is a game-changer for managing customer relationships. It gives retailers an agile platform to create your own order orchestration rules, maximising the fulfilment options available to each customer while protecting stock in all channels and locations. It also maximises warehouse efficiency without needing to increase operational spend.
Rich data insights will help you to build transparent, trustworthy customer relationships too. Shoppers want to know when their order has been picked, packed and shipped, and when they can expect delivery. If an order is delayed, you can manage their expectations.
Giving your customers a 'heads up' when things go wrong is just as important as delivering goods on time. If you can tell them early and send a gesture of goodwill – like a voucher code for free shipping on a future purchase – it mitigates bad feelings and retains people's loyalty.
Stay focused on your brand values
When you're retailing in a recession, it's easy to 'batten down the hatches' and just look at efficiency. However, you don't have to give up on softer goals. With an agile infrastructure, you can still focus on longer-term plans while optimising day-to-day fulfilment.
A great example of this is sustainability. 40% of European consumers choose brands with environmentally sustainable values and practices, according to Deloitte. Economic recession will make them even more determined to buy from retail brands that match their values.
Investment is often the biggest barrier to innovation. But retail OMS allows you to launch sustainable initiatives without spending big. For example, you could offer a 'green delivery' service that avoids split shipments, or partner with a same-day cycle courier in urban areas.
Sustainability and profitability are often two sides of the same coin. Lower energy consumption, less waste and fewer miles travelled can reduce your cost to serve alongside your carbon footprint. And if your system includes OMS business intelligence tools, you can measure the impact of eco-friendly changes – sunsetting any ideas that don't drive ROI.
Retailing in a recession: your survival toolkit
Recession is a form of natural selection for retail businesses. Many big-name brands that were successful twelve months ago have already suffered sales slumps or gone into administration. You're probably wondering how to avoid the same fate.
The key difference between a 2023 recession and past economic downturns is experience. We know what retailing through a recession feels like and most retail businesses have a better toolkit for fighting industry fires. It's time to use that toolkit to make profit your priority.
The best-prepared retailers will have an agile mindset, data driven operation and best-in-class OMS technology at your disposal. Combined, these assets empower you to pivot channels, leverage resources and look after your customers. Protecting your business from margin erosion, store closures, job losses, or an even worse fate.
OneStock is a leader in distributed order management software. We empower retailers to unlock your full omnichannel potential and future-proof your business.