Great omnichannel ambitions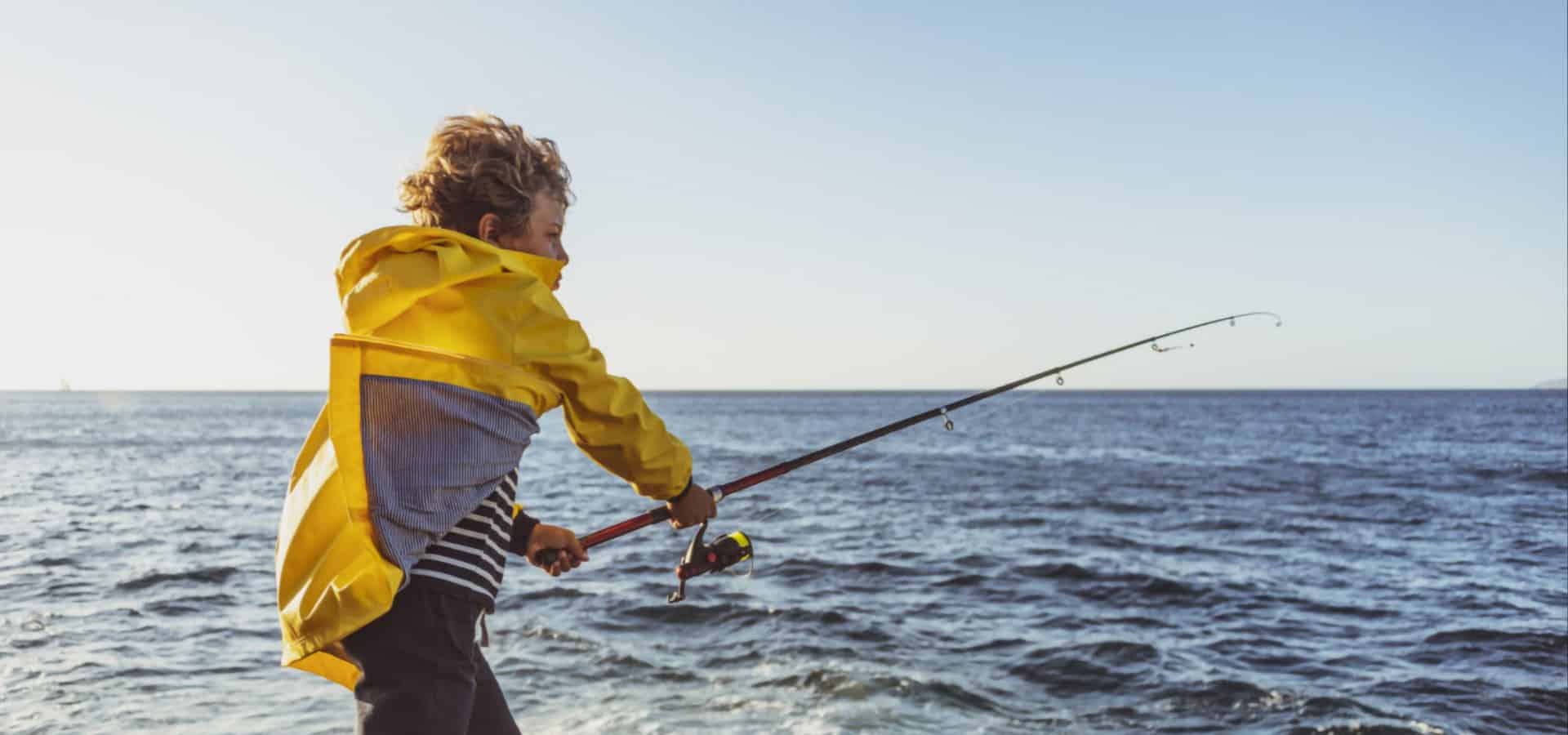 Omnichannel solutions to support the digitalisation of the brand
As part of its digitalisation strategy and customer-oriented approach, Petit Bateau has implemented omnichannel solutions to offer its customers a fluid and enriched experience that meets their expectations and aligns with new ways of shopping. With the Order Management System, Petit Bateau meets major objectives:
Enrich and improve the customer experience through services that have become market standards
Make store inventory available to digital customers and increase the resilience of the brand
Increase the overall profitability of the brand
Control the carbon footprint of delivery by serving customers through local stock points
OneStock is a true partner: the teams have been particularly attentive to our project and have carefully guided and accompanied us in the deployment of the OMS and the resulting processes. We are delighted to be able to rely on their expertise to contribute to our strategy.
Unified inventory to meet customer expectations
Initially, Petit Bateau served its customers from the centralised stock in its Troyen warehouse and offered different fulfilment methods from this same warehouse: home delivery, collection from a relay point, or in-store pick-up. Despite continuous optimisation of the central stock and a variety of delivery options, the model needed to be reviewed to adapt to growing consumer demand for immediacy and flexibility, the need to optimise the flow of stock and the desire to control carbon emissions.
Petit Bateau therefore turned to OneStock to unify its inventory (in the warehouse and in stores) and intelligently orchestrate orders to the most relevant stock point in order to respect the delivery promise by implementing two omnichannel processes: Ship From Store and Click and Collect (including a 2-hour Express option) in all its European markets.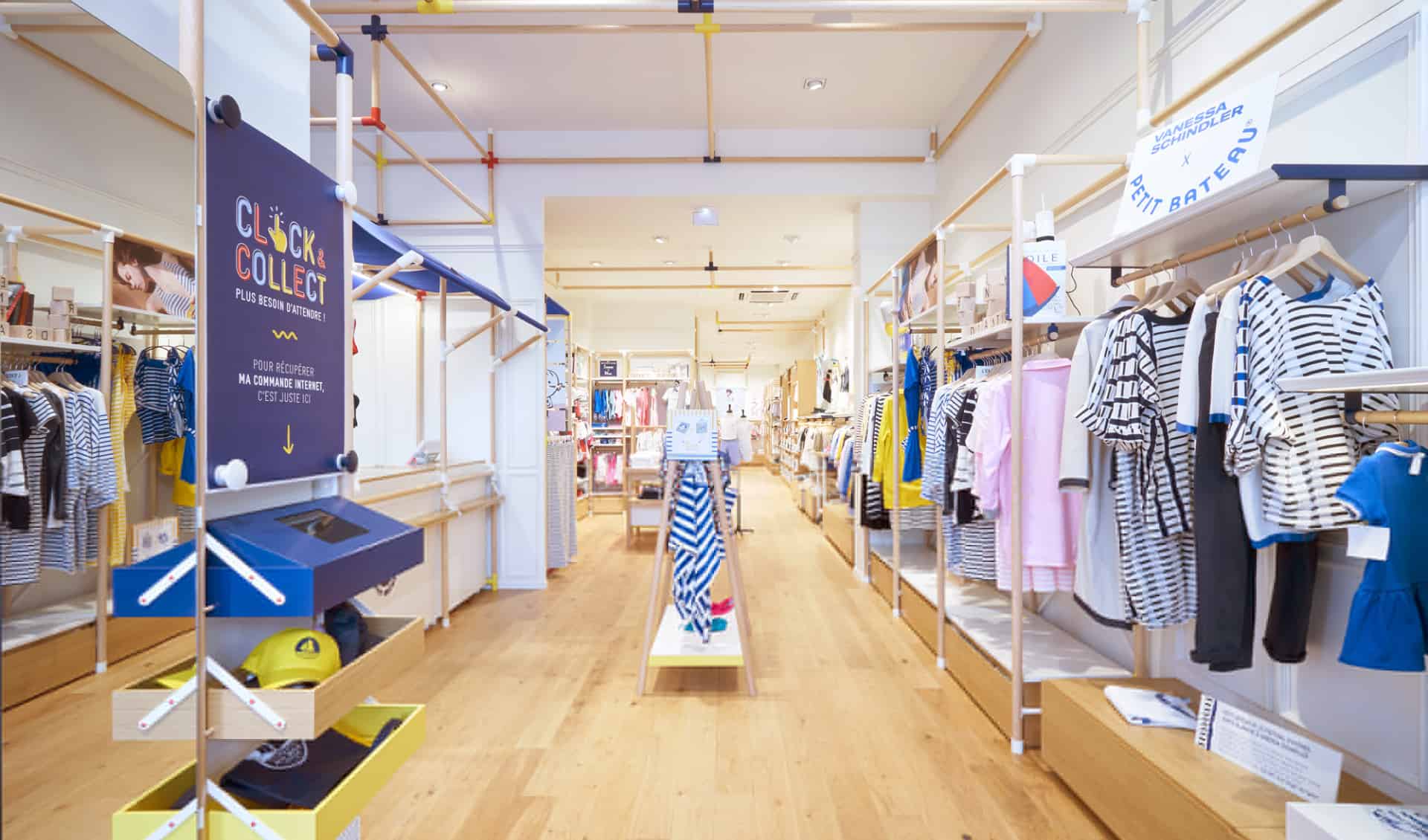 Ship From Store and Click and Collect to enhance the customer experience
The Order Management System and the Ship From Store and Click and Collect services allow Petit Bateau to adapt to customer demand by allowing:
Immediate availability of products in a local store thanks to Click and Collect, with a 2-hour pick-up option to meet the most urgent needs
A greater depth of offer and stock allowing the customer to access more product references
The possibility of putting together 'mixed orders:' collection within 2 hours for items already available in the store and delivery of the remaining items later
These services improve customer satisfaction, and are accompanied by an improved experience for store associates. Through the simple OneStock interface, they can easily check the availability of products in their store and complete the order preparation, shipping and delivery steps. In addition, thanks to Click and Collect, Petit Bateau generates qualified traffic in shops and allows sales staff to upsell while equipped with the details of the initial order.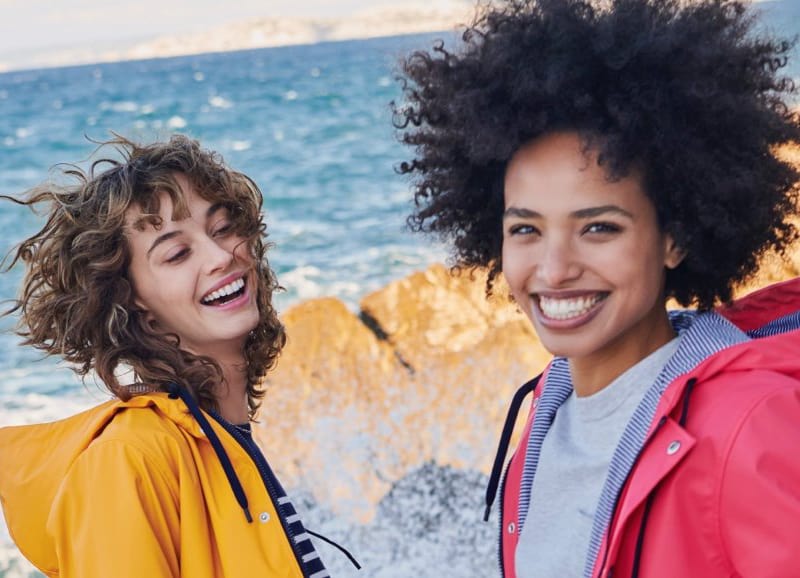 Ship from Store et le Click and Collect represent :
---
---
Petit Bateau has implemented a rule to allocate online orders for UK customers in priority to UK stores that can prepare the entire order to limit the impact of Brexit. This has resulted in a reduction in the volume of customs paperwork and in online delivery times from 10 days to just two.
Petit Bateau is an iconic French textile brand that we are delighted to support. Our expertise in the children's clothing sector and the functional coverage of our solution make OneStock a partner of choice in the execution of this omnichannel project.
Omnichannel features deployed for Petit Bateau