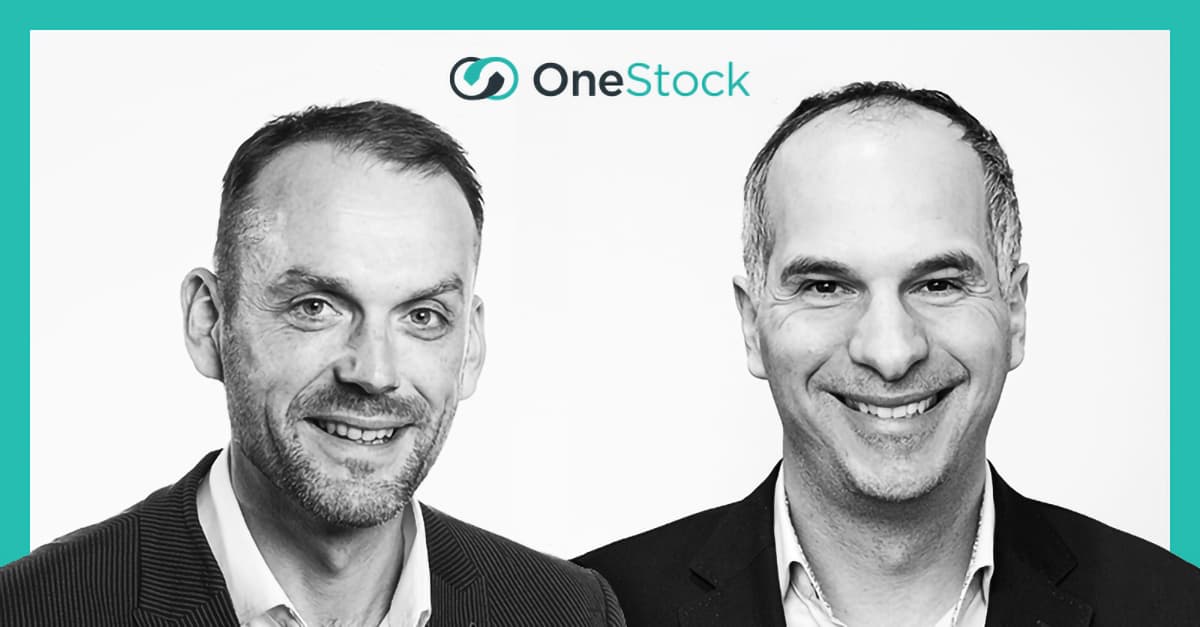 4 min
OneStock announces two key additions to their management team
OneStock, the European leader in the Order Management System (OMS) space, expands its world-class leadership team by adding Lorenzo Stranges as new CMO and Joe Till as Sales Director for UK & Nordics.
Having both worked in the retail, supply chain and technology sectors for hyper-growth international companies including Sorted, One iota, project44 and DocuSign, Joe & Lorenzo both bring international culture and a wealth of experience to the company.
More Seniority to Drive Global Growth
Joe has a unique perspective on retailers' needs, having previously worked with Sorted for five years and One iota immediately prior. Joe understands that OneStock's potential to capitalise on the OMS market is unmatched. "The retail world faces a pivotal moment where omnichannel strategies are truly becoming the driving force for better customer experiences, innovation and agility. I joined OneStock because I think this company is best positioned to deliver value to customers at pace: no one else is able to match our fast pragmatic approach and scalability. OneStock simply has the most complete, flexible and easy to deploy order management SaaS cloud suite in the market," Joe explains.
I'm excited to join this team and to start showing retailers the tangible ROI of our solution. For instance, some of our customers have experienced an increase in 20% of their e-commerce turnover after just a few months of deploying OneStock's flagship Ship-from-Store offering. This means millions of extra euros, pounds or dollars of additional sales revenue for them.""

Joe Till – UK & Nordics Sales Director, OneStock
As CMO, Lorenzo will be an integral part of the executive team as he will oversee and fuel OneStock's marketing efforts. Lorenzo brings with him an impressive background and proven track record in driving customer demand and brand awareness for SaaS companies, having spent the last 6 years building and leading European marketing teams at DocuSign and then at project44, the global leader in Transportation Visibility. Both these companies experienced a massive annual three-digit growth in the past few years and Lorenzo sees similar potential in his new role.
"OneStock is the OMS market leader in Europe with an amazing set of customer references, from ManoMano to InterSport, to the German leader S.Oliver. But what really seduced me and convinced me that OneStock is a rising star, was when I was given our current NPS score: 63. So not only are we the OMS provider with the most customers in Europe but, more importantly, customers love OneStock! An NPS of 63 is an amazing performance in the SaaS world and, as a marketer and a very customer-focused professional, I believe that this is the best possible foundation on which to build our further growth for the years to come."
Extremely Promising Market Potential leads OneStock to build its team to seize this opportunity
Headquartered in Toulouse, France, and with offices in Paris and London, OneStock's leading SaaS OMS platform allows omnichannel retailers in the fashion, jewellery, DIY, sporting goods, cosmetics and luxury sectors to unify their stock, be it from stores, warehouses, distribution centres, factories or even from customers wanting to return certain items. Having a unified view on their available and soon-to-be available stock, enable retailers to optimise their operations and enhance their customer experience by offering services such as Ship-from-Store or Click & Collect.
OneStock's customers already include over 60 high-profile international retailers, such Pets at Home, WHSmith, Ted Baker, Ba&sh or Intersport, and this is just the beginning of an exciting journey.
I'm absolutely thrilled to welcome Lorenzo and Joe to the OneStock family, this is an extraordinary time for us. Our current growth trajectory is exceptional.  Our spectacular 2020 and 2021 financial outcomes, combined with our recent financing from Silverfleet Capital, has given us the possibility to invest even further: our ambition is to dominate the European market and soon expand outside Europe. Lorenzo & Joe are another step towards this growth and international expansion."

Romulus Grigoras – CEO, OneStock
"It has become clear to many retailers that implementing a high quality OMS is a low investment/high return initiative. This is reflected in the global OMS market being forecast to grow at a rate of 30% per year. As European market leader with a best-in-class software platform we, at Silverfleet, are confident that OneStock will continue to grow at a much higher rate than the market itself." adds Alex Brebbia, Partner and Head of the European Development Fund at Silverfleet Capital. "As OneStock enters this next significant growth phase, it is vital that we have the right senior leaders to ensure they scale properly whilst still exceeding their customers' expectations. I'm confident Lorenzo and Joe will make an important contribution to moving OneStock forward."