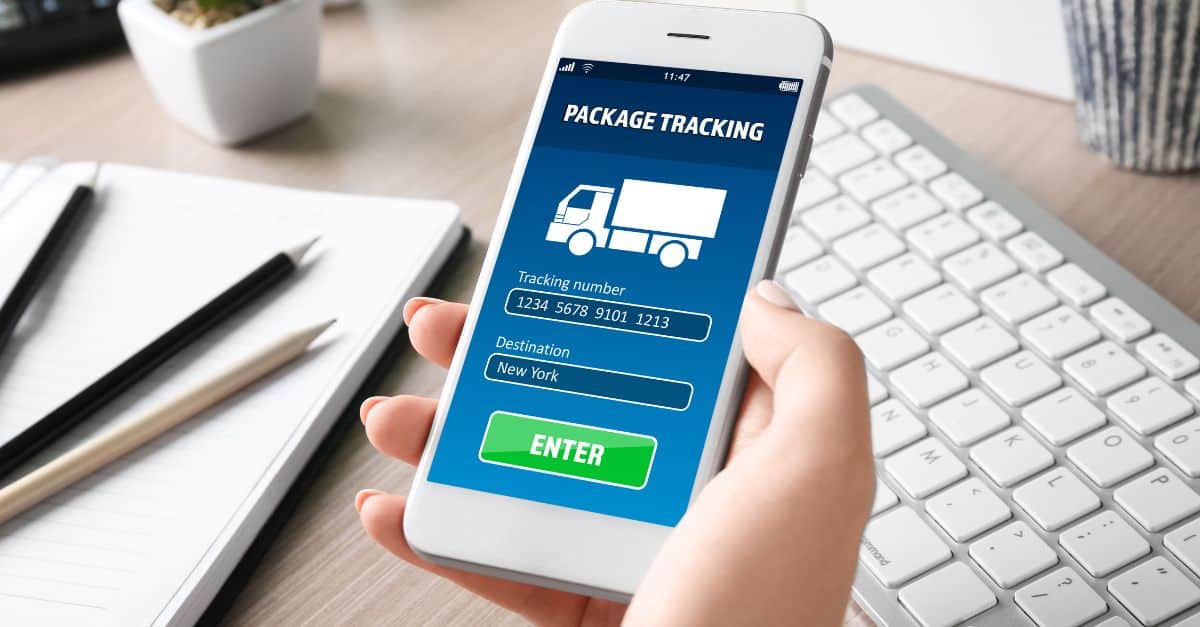 4 min
Why is the customer promise so crucial in modern shopping journeys?
For retailers to achieve growth and profitability, it is essential to meet customer demands while remaining competitive against pure players. The product is no longer the sole source of customer satisfaction; now, you must also provide a delivery promise that is clear, competitive and consistent throughout the buying process.
In this article, we share the key steps you should take to optimise the customer journey from start to finish.
Customer promise tip #1: Simplify navigation
Most of the time, a shopper's first contact with your brand occurs on your e-commerce website, usually on a product page. This is the moment a potential customer starts showing interest in your products and your brand, seeking more information about product variations and delivery options.
Approximately 24% of consumers will abandon their purchases when met with uncertain delivery times. That's why it's important to reassure your customers as early as possible in the buying process by clearly displaying available delivery methods and their associated timeframes.
Establishing trust from the beginning is crucial. Your delivery promise must be reliable, precise and, above all, competitive. Additionally, the choices you offer must be consistent with your business objectives.
Customer promise tip #2: Reassure during checkout
Once your customers have browsed and selected their desired products, the checkout phase comes into play. At this point, delivery options are offered at the cart level, and the delivery promise is updated to provide an estimated delivery date.
Here, two choices are possible:
Offering a vague delivery timeframe, which means your customers confirm their purchases without truly knowing when they will be delivered. Note of caution: customers are likely to abandon their carts if they find a similar product at one of your competitors, displaying a specific delivery time.
Offering an estimated delivery date, allowing your customers to anticipate and adapt. We recommend opting for a specific delivery promise, such as the one provided by OneStock.
Customer promise tip #3: Communicate post-checkout
When a customer has paid for their order, the next stage of customer engagement begins. As a retailer, you need to fulfil your delivery promise, which means respecting the necessary deadlines and reassuring your customers, step by step throughout the fulfilment journey.
Effective communication requires considering four key points:
The right cadence
The right message
The right moment
The right channel
Your communication must be proactive, consistent and personalised for each customer. By keeping the customer informed of the progress of their order, it will matter less if there's a delay or if the order is split. Notifying them of any unforeseen circumstances as soon as possible helps maintain a positive purchasing experience.
The essential takeaway is to establish regular, relevant communication to reassure the customer throughout their buying journey.
Customer promise tip #4: Facilitate returns
The customer experience continues even after delivery. Every possible step of the purchase process must be considered, which is why returns are part of your customer promise's continuity. If your customer is not satisfied with their purchase, it is even more important to reassure them during the return process and keep your customer promise.
Currently, 20 to 30% of items purchased online are returned, and 67% of customers want retailers to improve their return processes. Therefore, during this stage, customers need information and transparency right up to the point their order is refunded and the customer journey ends.
To learn more about creating a customer promise that converts, read Good to great: 3 ways to enhance your e-commerce delivery promise.