5 min
Good to great: 3 ways to enhance your e-commerce delivery promise
As shoppers turn to online for more and more of their purchases, the delivery promise has become a critical part of e-commerce strategy. With greater choice than ever before, the choice of where to shop is now heavily reliant on how quickly and dependably a brand can deliver. In fact, a huge 60% of shoppers will abandon their shopping cart if delivery options are unsatisfactory – and 38% won't shop with a retailer again if they have a negative delivery experience.
To convert more customers, retailers must be able to offer a competitive range of delivery options with precise delivery times. To retain customers, these delivery promises must be kept.
In this blog, we'll explore the order management processes required to keep a delivery promise, and the varying levels of service that can be achieved – from good to great.
Orchestrating a reliable delivery promise
Accurately calculating a delivery promise for each available delivery option requires seamless integration between stock locations, carriers and the e-commerce front.
This is handled by an Order Management System (OMS), which is able to generate the best solution for each delivery option based on a wide range of factors, including stock location, location efficiency, number of shipments required, carrier and service availability, order cut-off time, costs, carbon footprint and business operational priorities.
The customer then chooses a delivery option, and the order is placed.
To achieve the selected delivery promise, the OMS automatically calculates the order milestones that must be met. Through smart order orchestration, the order is only proposed to those stock locations (stores, warehouses, or other endpoints) that can meet the promised delivery date. During the preparation process, orders are prioritised based on these milestones to minimise delays.
In a worst-case scenario where a milestone fails to be met, alerts are automatically triggered to proactively advise the customer of the delay and provide a new ETA. This can help to manage expectations and reduces pressure on customer service teams.
What does a good delivery promise look like?
Many retailers currently rely on broad delivery timeframes, as this only requires basic implementation with a unified stock export to their e-commerce front. However, according to a ComScore report, 24% of consumers who abandon their shopping cart due to delivery time have done so because no estimated delivery date was given.
While providing a more precise delivery promise will require more complex integration with your e-commerce platform, not doing so will cost you in lost sales and customers.
So, what does a good delivery promise look like, and how difficult will it be to implement?
Good: Store Stock Levels + Home Delivery Promise
While a stock export gives your e-commerce platform a view of available stock, an OMS can go a step further to show customers exactly where that stock is.
On the product page, customers are able to find the closest store to their location with stock available. This is a good solution for brands where capacity to process Click and Collect orders is limited, as it can still help to drive foot traffic in-store, where a customer wants to try the product before they buy, or get it faster (or cheaper) than they could with home delivery.
With access to stock locations, the e-commerce front can also display a more accurate and aggressive home delivery promise based on stock proximity to the customer's home address.
Difficulty to implement: 🟡
Customer experience: 4/5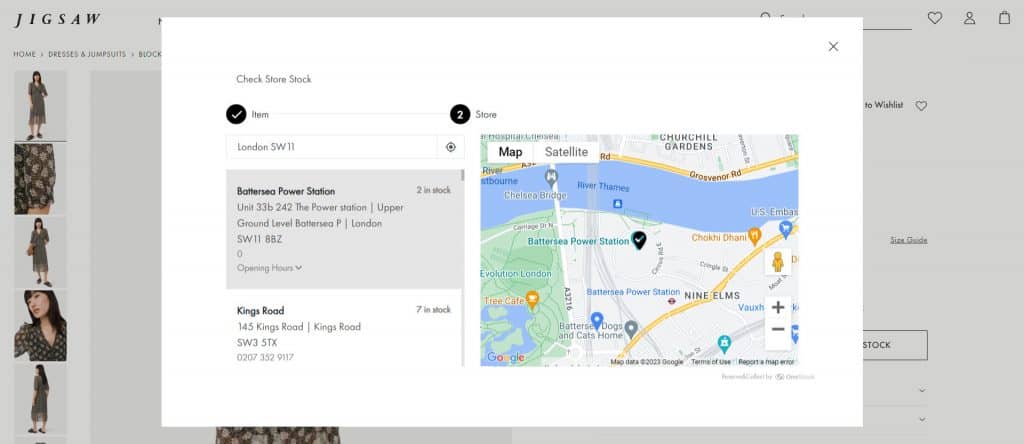 Better: Click and Collect Promise + Home Delivery Promise
For those retailers that do have capacity to fulfil online orders in-store, offering an accurate Click and Collect promise has become increasingly important as more shoppers adopt this convenient fulfilment method. In 2022, 26% of all orders processed by OneStock OMS were for Click and Collect.
The e-commerce front can display the Click and Collect and home delivery promise on individual product pages, with the promise updating in real-time as the basket contents change.
Customers are then able to select the fulfilment method that suits them based on cost, delivery time and distance to a collection point.
Difficulty to implement: 🟠
Customer experience: 4.5/5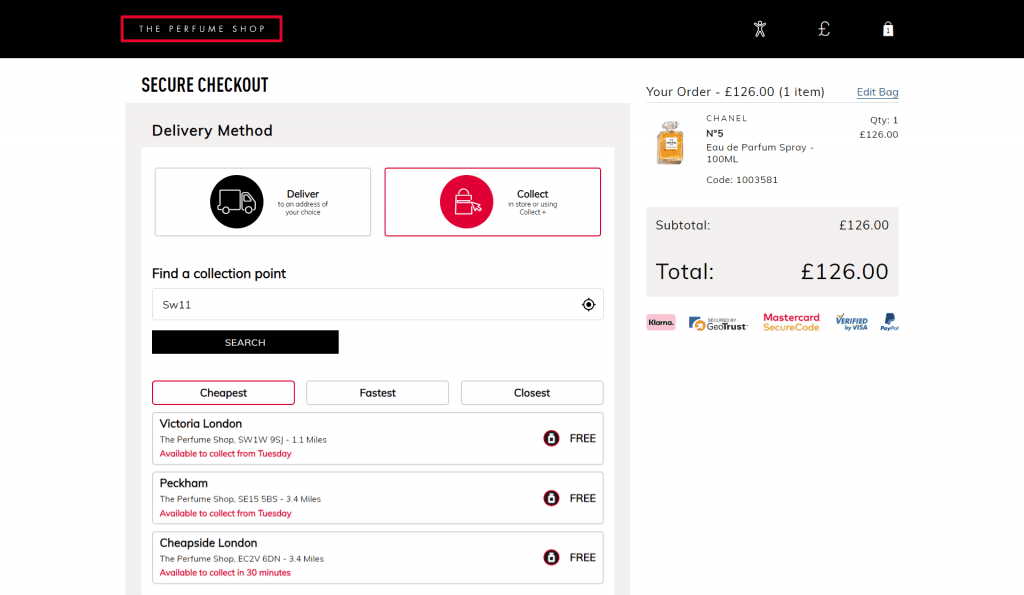 Great: Split Basket Delivery Promise
When two products with different delivery promises are added to a basket, the resulting delivery promise for both products will be for the later date and time. If a customer wants one item earlier, they would ordinarily have to place a separate order for each item – or simply forgo the item with the later delivery promise.
To avoid this inconvenience for the customer – and avoid losing a sale – retailers can implement split baskets at checkout. This is the level of convenience online shoppers have become accustomed to, thanks to the likes of Amazon. This solution allows customers to select different delivery methods for each item in their basket, allowing them to place one order with multiple delivery promises.
The e-commerce platform then sends multiple orders to the OMS, each with their own delivery promise, to be orchestrated.
Difficulty to implement: 🔴
Customer experience: 5/5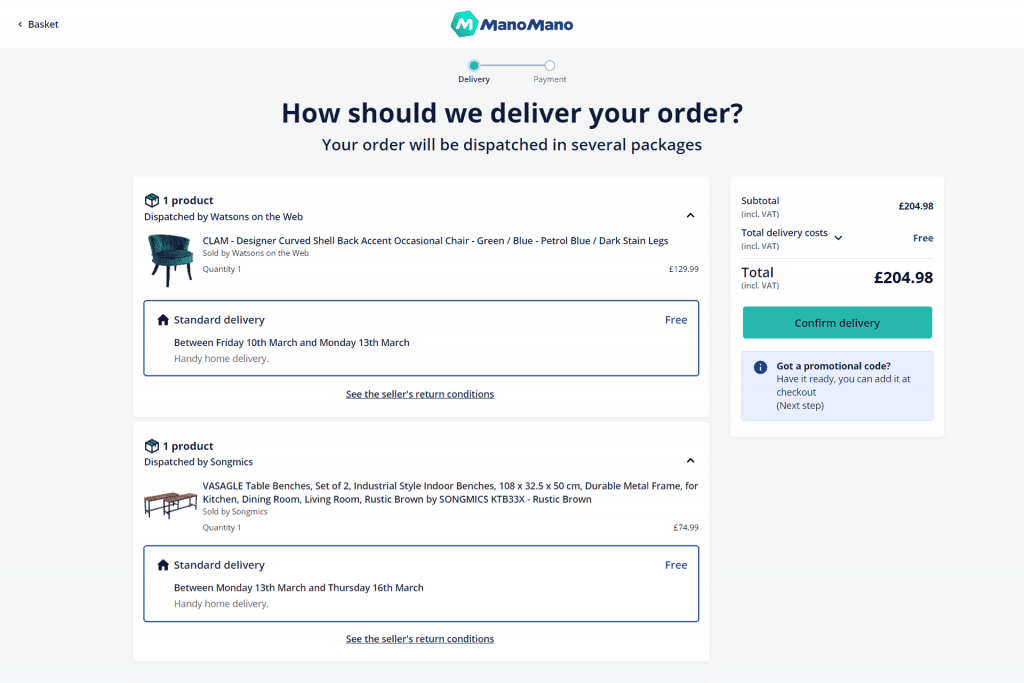 There are many ways to enhance your delivery promise, depending on your e-commerce capabilities, the capacity of your store network and the level of service you want to offer your customers. If you'd like to explore what's possible for your brand, book a discovery call with the OneStock team today.